Student Housing Pre-Lease Season Ends Just Below Last Year's Results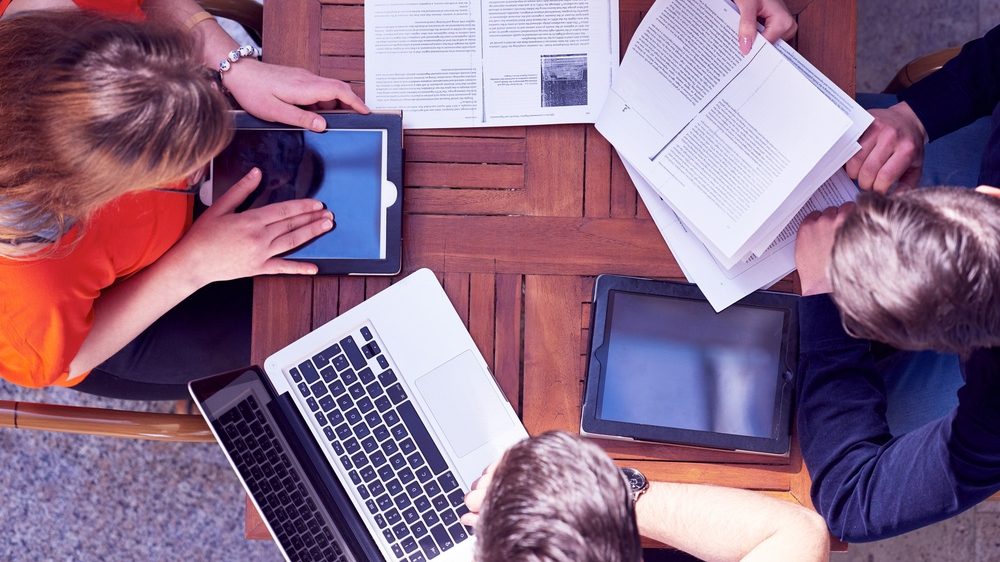 Posted September 11, 2020
August marks the end of pre-leasing season for student housing as many students head back to campus. This year, some students will stay home and learn virtually, but the global pandemic's impact to student housing has been constrained, thus far.
As of August, 88.3% of beds at the core 175 universities tracked by RealPage were pre-leased for the fall. That rate falls about 340 basis points below the year-ago rate. Pre-leasing momentum has faltered a bit since the pandemic created uncertainty in the higher education world, but it's not in dire straits.
Though the pre-lease season essentially ends in August, some additional lease signings trickle in by September, particularly as schools on a trimester calendar welcome students later.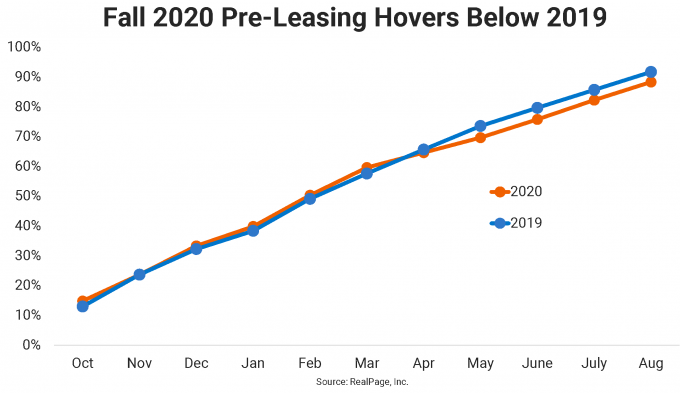 Also when the pandemic shut campuses down in March, rent growth began to ease marginally. Effective rent growth peaked in March at 1.8% and has steadily cooled to stand at 1.2% in August. That means that students who signed a Fall 2020 lease in August paid, on average, 1.2% more than students paid the previous August.
In recent months, the slow down in rent growth was predominantly driven by properties within a half mile of campus. While properties within a half mile to campus were growing rents 1% in August, properties within a half mile to mile of campus were seeing 1.6% growth. Properties more than one mile from campus fell in line with the total average.
Properties closest to campus also tend to be the most pre-leased. Those within a half mile to campus were 89.2% pre-leased in August, while those farther to campus fell below the national average of 88.3%.
On a university level, a couple schools jump out. Mississippi State University is a top performer both in pre-leasing (96.3% in August) and rent growth (8.1%). Nearby Ole Miss isn't faring nearly as well. Pre-leasing there barely hits 70% and rents are being cut 3%.
UNC Charlotte is also a strong performer in both rent growth (6.9%) and pre-leasing (90.8%) in August. After bringing a massive level of new supply last year and subsequently cutting rents most of the 2019 pre-lease season, Purdue is growing rents at a healthy rate and maintaining decent pre-leasing of 87.9%.
Pre-lease laggards as of August include the University of California Berkeley, the University of California Irvine and the University of Massachusetts Lowell.