Student Housing Performance Remains Stable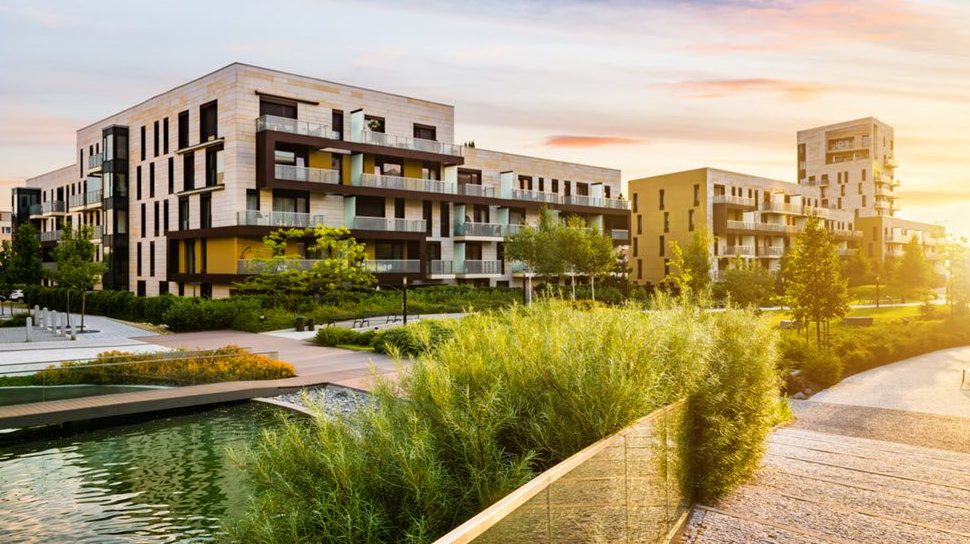 Stability remains the dominant theme in the student housing sector so far this year. Supply remains at levels consistent with recent years. Leasing velocity is on par with recent trends, though rent growth is compressing slightly.
The volume of new off-campus student housing beds has remained consistent over the past few years, averaging between 44,000 and 48,000 beds. This is continuing this fall, with 46,200 beds under construction. And while the volume hasn't varied much, the number of universities seeing this supply has.
The number of universities seeing supply peaked with the number of beds delivered in 2014. Aside from 2016, significantly fewer universities received new supply each year since 2014. This is from a combination of large universities seeing deliveries each year and smaller universities being targeted.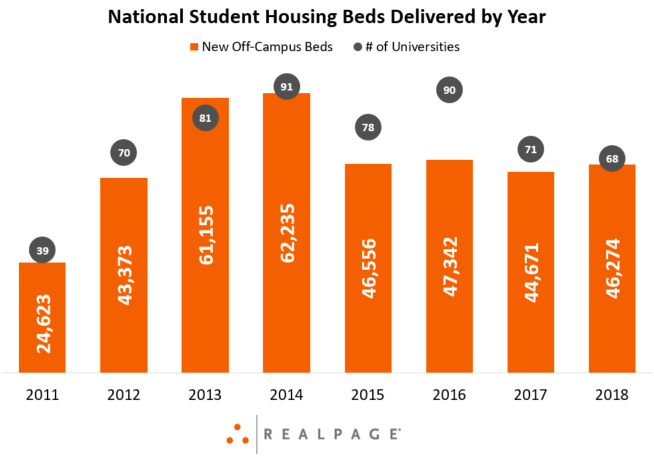 In addition, there are 15 schools with more than 1,000 off-campus beds under construction for 2018 delivery. Florida State and Texas A&M University are the only universities expecting more than 2,000 off-campus beds this fall. Those are likely peak levels of new supply for both universities this development cycle.
The impact of supply varies by university, but the overall performance remains stable. Leasing velocity has been ahead every month this leasing season except for January, though it only fell by a slight 35 basis points. By February, leasing velocity picked back up. Prelease averaged 50.2%, up 45 basis points from last February.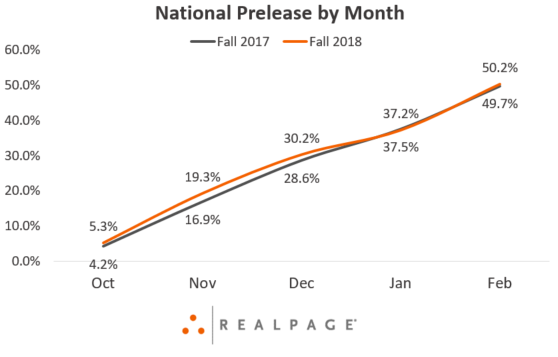 What's driving this stable leasing? One factor could be giveaways. The number of giveaways being offered is increasing relative to last year, and has almost every month this leasing season. In February, a little over 20% of same-store properties were offering giveaways for new leases, which is above last year. However, while more giveaways are helping to drive faster prelease in some cases, there are a mix of properties with increasing and decreasing leasing velocity offering giveaways.
Proximity to campus is still helping drive stronger performance, but other factors are helping contribute to this as well. Properties located less than a half-mile from campus outpaced the market in terms of prelease, averaging 55.8% in February. These properties are also seeing largest year-over-year increase, with leasing velocity up 210 basis points.
Properties located more than a half-mile are seeing leasing velocity slow year-over-year, but those located more than a mile are seeing the most compression in performance.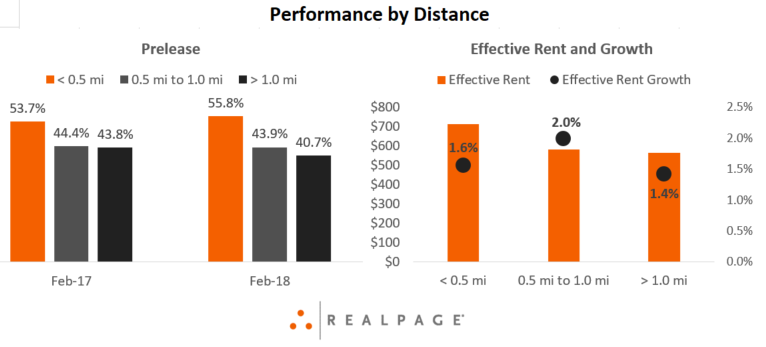 Annual effective rent growth is also compressing slightly at 1.6%. However, only 26% of properties are experiencing negative rent growth.
Properties located between a half-mile and a mile from campus continued to experience the strongest rent growth at 2%, but other properties are still seeing stable rent growth. Properties aren't necessarily dropping rents to push leasing, but they aren't pushing rents either. A higher percentage of properties located a half-mile or further from campus are offering giveaways.
For the market overall, results remain relatively healthy, though there are exceptions among each university and property. National supply volumes are steady and leasing velocity is in line with last year, but rent growth has compressed slightly. Leasing strategy and operational efficiency are becoming even more important, but proximity to campus and university fundamentals still play an important role.
For more on market performance, view the recent Student Housing Q1 Market Update webcast on demand.