Student Housing Performance Nears Pre-Pandemic Norms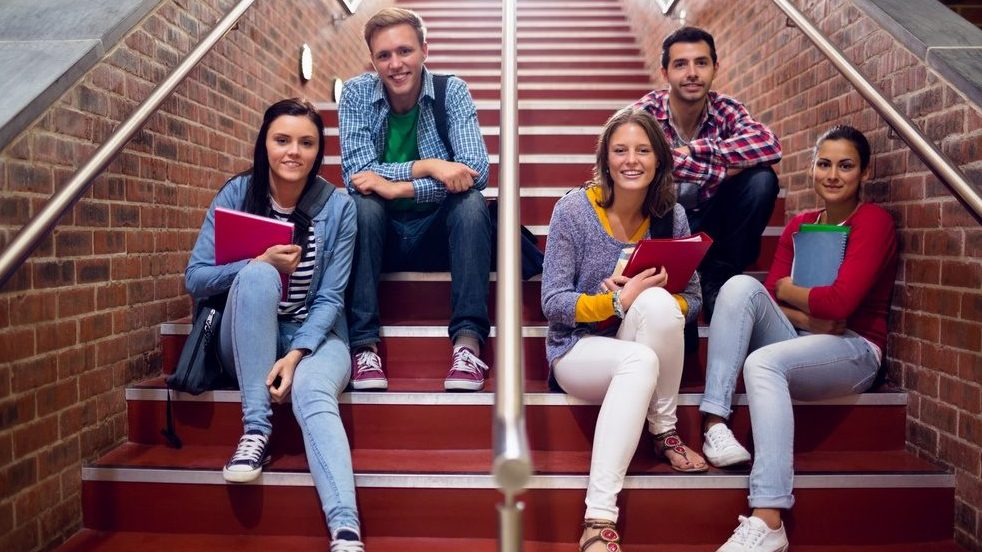 The student housing sector continues to rebound, with May's impressive performance pushing the industry closer to pre-pandemic norms.
Confidence on the part of both student residents and operators improved again in May as more and more universities solidified Fall 2021 reopening plans, vaccines became more widely available and the world inched closer to normal after over a year defined by the COVID-19 pandemic.
From April to May, pre-leasing jumped 9.9%. Not only is that the strongest monthly hike in the Fall 2021 pre-lease season, but it also caps off three months of solid improvement topping 9%. As of May, 69.2% of beds at the core 175 universities tracked by RealPage have been leased for the Fall 2021 school year. That rate matches May 2020's reading, and recent progress has brought the rate notably closer to May 2019's pace.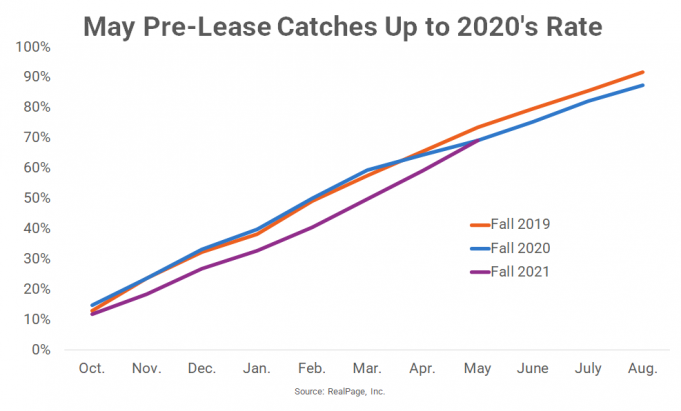 Three months still remain in this pre-lease season, which ends in August. At the rate pre-leasing has jumped in the last few months, the outlook looks more likely to reach the 90% pre-lease threshold that had become the norm in pre-pandemic times. In Fall 2020, the pre-lease season ended a bit below that pace at 87.4%.
Good news continues on the pricing front as well. Annual effective asking rents grew 1.1% in May 2021. While that rate still falls below May 2020's reading of 1.4% and May 2019's rate of 2.1%, the momentum sustained in the last two months is a positive sign. In April, annual effective rent growth came in at 0.5%.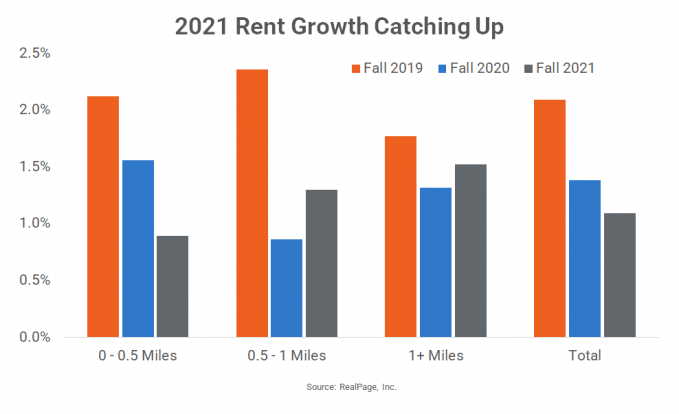 Properties more than 1 mile from campus are seeing the strongest annual rent growth at 1.5%, followed by 1.3% growth in properties a half-mile to 1 mile from campus and 0.9% growth in properties within a half-mile of campus.
One point of interest in the distance groupings is that properties built farther away from campus are seeing rent growth improve notably from last year's rates. It's those properties within a half-mile to campus that are still dragging down overall performance, with rates that lag last year's performance.