Off-Campus Student Housing Development Increases at Two-Year Colleges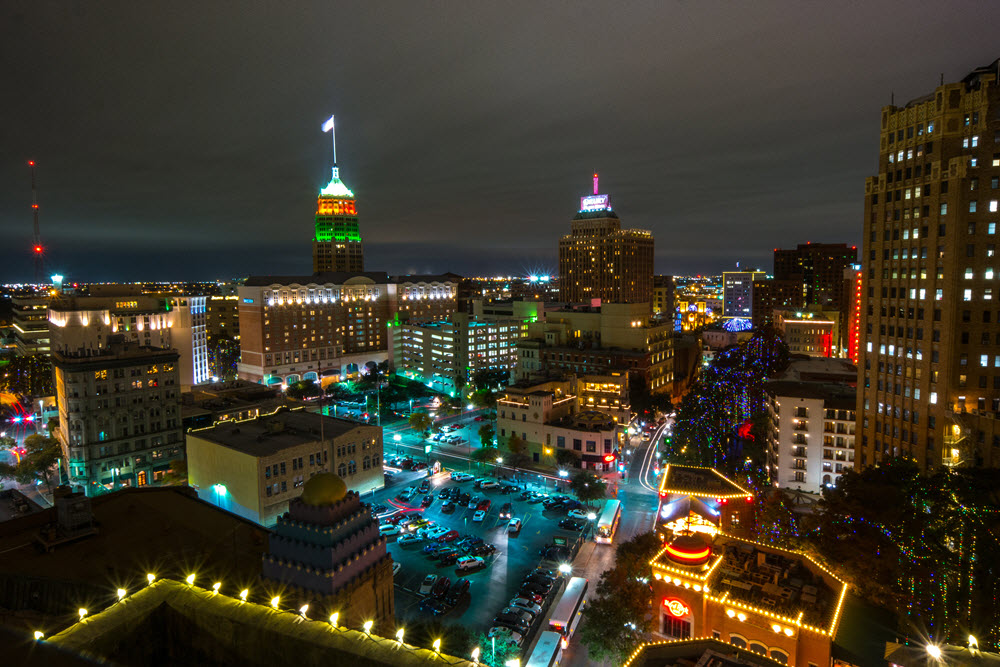 Privately owned student housing development at two-year colleges has increased at more consistent levels in the past few years.
Generally, four-year universities experience higher levels of off-campus student housing development, compared to two-year schools, partly due to demand and the differences in demographics. However, more privately owned student housing has been developed at two-year colleges during the current development cycle. Based on supply tracked by Axiometrics, a RealPage company, new off-campus housing was delivered to "junior" and technical colleges in five of the past seven years, as shown in the chart below, and more beds have been identified for fall 2018 delivery.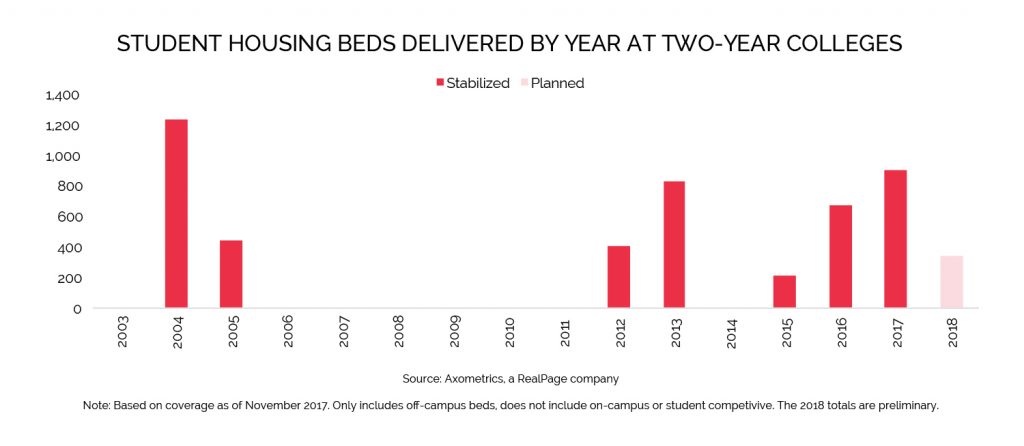 Relative to the level of development, enrollment at two-year schools averages about 8,000 students, compared to a 32,000 at four-year schools, according to Axiometrics' research and enrollment at colleges tracked.
Most of the development since 2011 at two-year schools has occurred in states such as Texas and New York. Consistent with Axiometrics' data, these are two of the five states with the most two-year schools according to the most recent data from the U.S. Department of Education.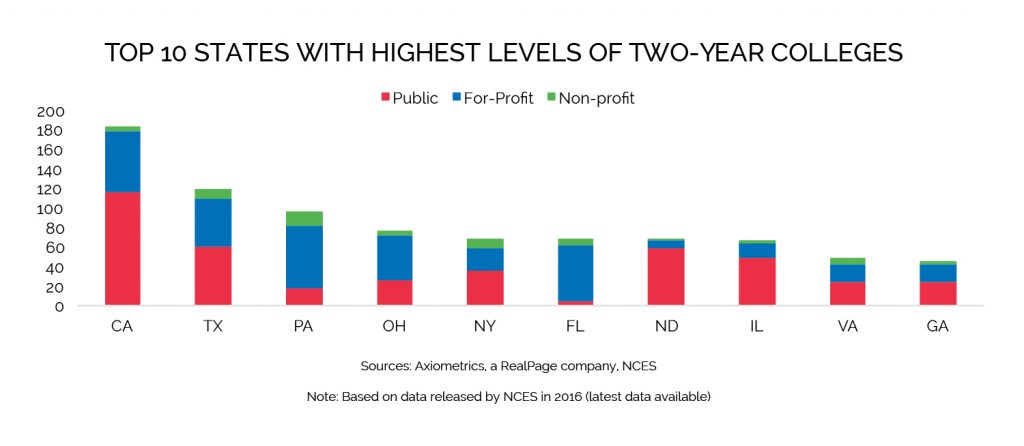 About 1,100 beds have been delivered to Texas two-year schools in the past seven years, half of them at San Antonio College. This is partially attributed to the absence of on-campus housing at the school. Off-campus beds were delivered at this college in 2013, one year after experiencing its largest enrollment drop of -9.5% – reaching a total enrollment of about 23,000. Enrollment growth has been flat since then; the school reported about 19,000 students for fall 2016.
The 26 student-competitive properties located near San Antonio College are most likely capturing some of the demand for housing.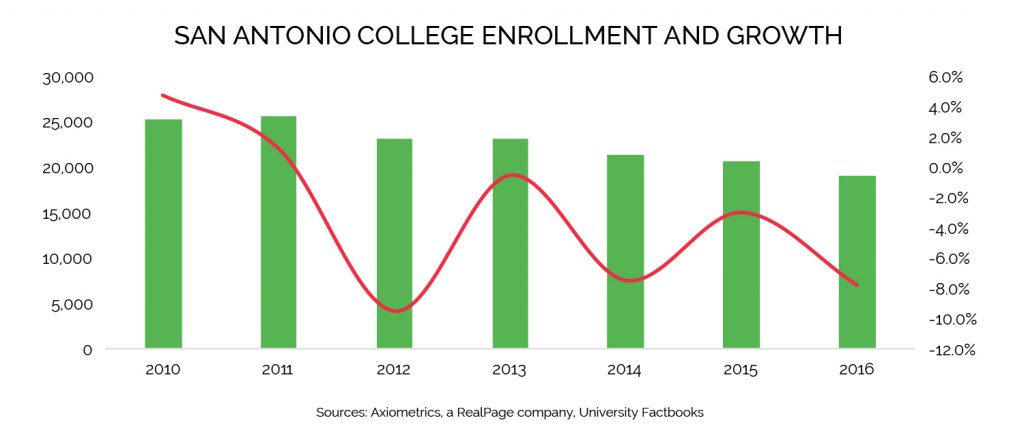 The other half of off-campus beds were delivered to Blinn College-Bryan and Lamar State College in 2016 and 2017, respectively. Blinn College-Bryan's enrollment is 12,000, with no on-campus housing and eight student competitive properties – most likely capturing students and limiting the opportunity for privately owned student housing development.
Enrollment at Lamar State College is about 2,000 students. Mainly a commuter school, it offers no on-campus housing and no student housing competitive properties near the school – an advantage for the only student housing property near this school.
New York has seen over 500 beds delivered in equal proportion among Hudson Valley Community College and Schenectady County Community College. Enrollment at Schenectady County Community College is over 11,000, while Hudson Valley Community College's enrollment is more than 6,000. However, neither of these schools offers on-campus student housing. Enrollment levels and lack of on-campus housing may be contributors to the purpose-built, off-campus, student housing development at these two schools. Six student competitive, or non-purpose built, properties are located near each of these schools, and were previously the only rental housing options outside of single-family homes.
Development of off-campus housing at two-year colleges continues to be low relative to four-year colleges, but building trends have become consistent.