Student Housing Development Slowing, but Pipeline is Still Strong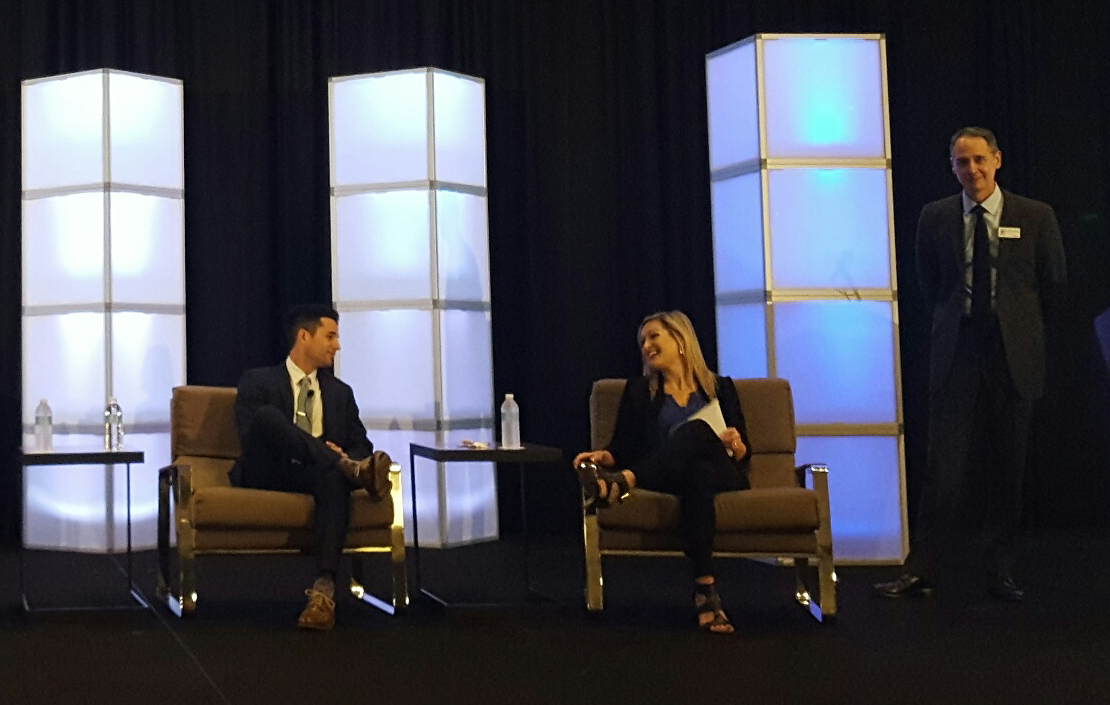 The student housing sector continues to show strength and maturation, with sales volume reaching record levels in 2016, increasing availability of capital and sustained solid performance across student housing assets.
Development trends were the topic of the "How Long is the Runway for the Development Boom? Finding Sites, Getting Financing and Deciding What to Build in Today's Development Market" panel at the InterFace Student Housing Conference. I moderated the session and was joined by:
While the panelists all discussed healthy development activity across their portfolios, and despite growing interest in the sector, off-campus development activity nationally has leveled off from peak levels in 2013 and 2014. The 47,000 off-campus beds being tracked by Axiometrics for delivery this fall are in line with the amount delivered in 2015, but down slightly from 2016. Some of this is a result of moderation in the space and investors outnumbering developers.
Finding sites close to campus also has become increasingly more difficult over the past few years, with higher land prices and limited core-pedestrian sites in certain markets. According to Axiometrics, developers continue to focus on sites that are increasingly closer to campus, with the average distance from campus for new developments shortening from three-fourths of a mile prior to 2011 to one-third of a mile for 2017 deliveries.
Higher construction costs and construction labor shortages have created additional challenges for developers. King discussed how the fluidity of construction costs has made projects difficult to underwrite. Some markets have seen some stabilization, but many have not. These components can make it more difficult to get new projects completed on time.
Panelists agreed that construction delays resulting in late deliveries impact not only the property but can have lasting effects on student perception of the product and can ripple out to the entire industry.
"It really is a market-by-market situation – we have new delivery projects that achieved 100% preleased by the previous fall," Newman said. "We have seen certain markets experience a prolonged lease-up at properties under construction due to students being displaced in the past when a particular development in the market failed to open on time. Although we view this as a limited issue for the first year in select markets, we have been thinking of different ways to address the concern of the students, including accelerating our construction start and completion schedule to be complete by May before students leave."
The Fed's recent interest rate hike, coupled with tightened construction lending regulations and other financing difficulties, also have contributed to some development restraint.
"The financing environment has certainly become more challenging over the past 18 months," Dinerstein said. "At the macro level, proceeds are down and spreads have increased. That said, for the right deals with the right sponsor's attractive debt is still available."
Added Lifshin: "Competition, construction pricing, and lending constraints have all increased, which is a good thing for Core as it will only increase our visibility in the market and potential joint ventures. There are many ways to be successful in the educational sector, you have to develop a program that makes you confident enough to gamble on your vision."
Dinerstein also commented, "Although certain markets are experiencing short-term market imbalances, the future is bright for the student housing business. Due to labor shortages and cost increases, it is difficult to make new construction work, which will ultimately prove beneficial for existing owners and operators."
There is still plenty of opportunity; however, it has become more difficult to make deals work. When determining what to build for their pipeline, the panelists emphasized knowing your market, utilizing data and catering the build-out to that market and site.
Developers are becoming more creative when determining what to build, how to enter the market and finessing the numbers. The outlook remains positive and development activity is expected to continue on a similar path over the next few years.