Stability Remains Hallmark of the Midwest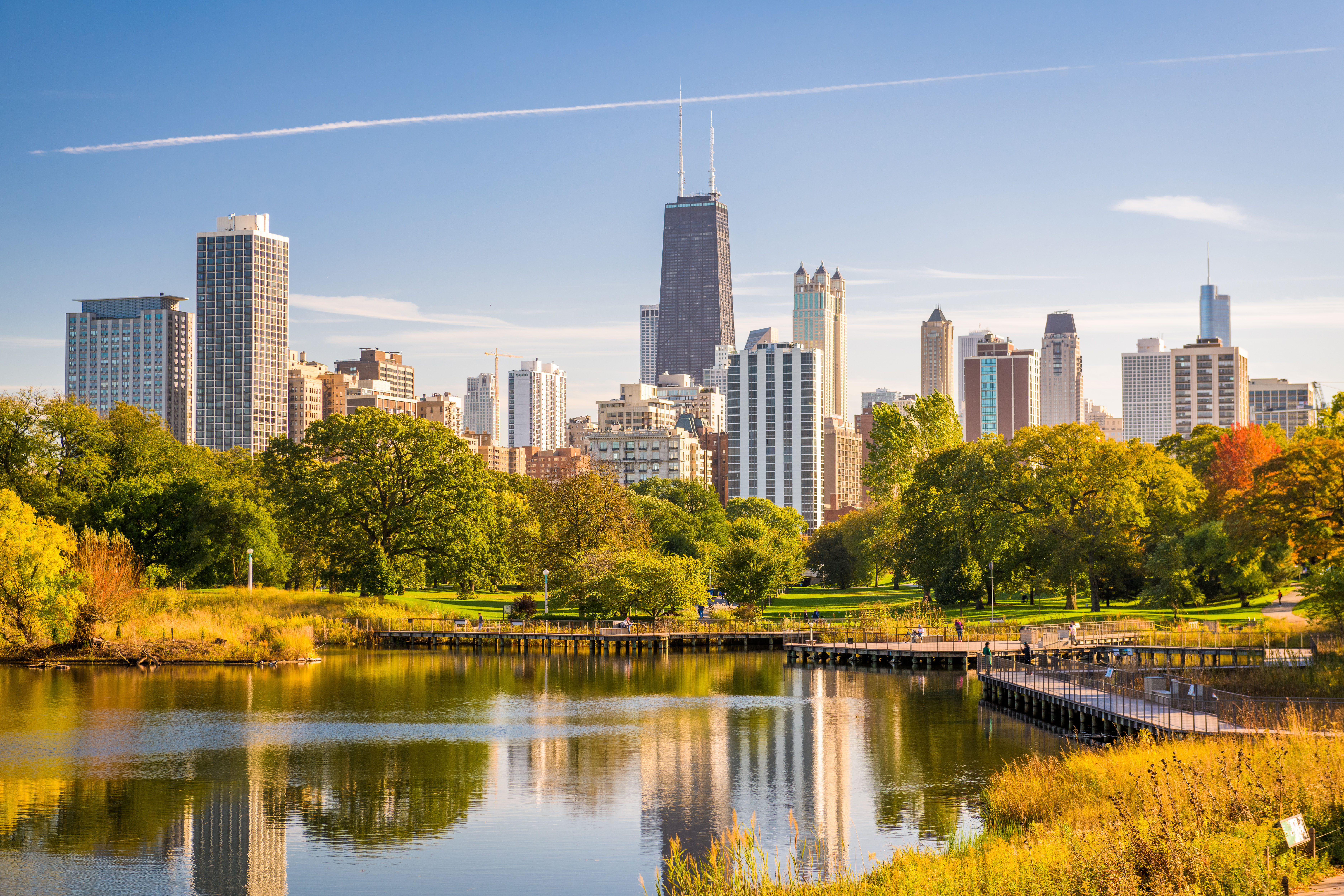 The apartment markets across the Midwest tend to be very stable performers, and that steadiness proved beneficial during the uncertainty of the past couple years.
When looking at rents indexed to the final pre-pandemic data point in March 2020, cumulative rent change for the U.S., on average, is around 15%.
Operators in the U.S. started cutting rents in 2nd quarter 2020 and rental rates didn't return to pre-pandemic levels until early 2021. During that time, many Midwest markets never cut rents. Today, those markets are still seeing cumulative rent growth ahead of the national average.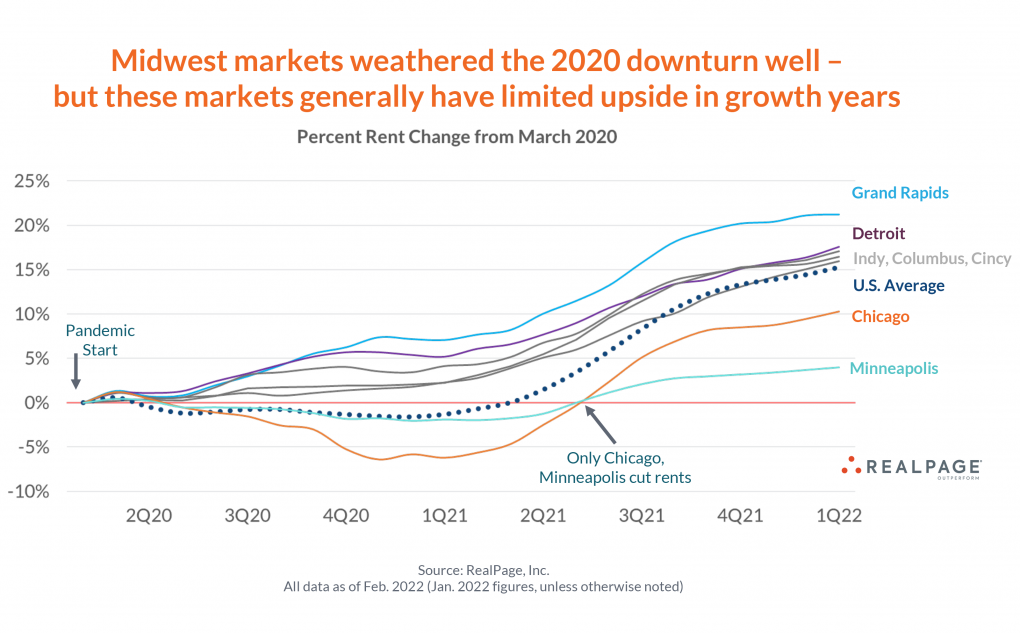 In fact, out of the Upper Midwest markets, only Chicago and Minneapolis saw rent cuts during the downturn.
Initiating this decline in Chicago, specifically, was the urban core. While the suburban areas of Chicago never cut rents, urban neighborhoods such as the Loop, Streeterville and River North were some of the hardest hit parts of the nation during the pandemic decline of 2020 and 2021. Today, however, apartment market fundamentals – even in urban Chciago – have turned around.
The pace of rent growth for the U.S. overall is quickly catching up to the performances in Indianapolis, Cincinnati and Columbus. Within the upper Midwest region, only Detroit and Grand Rapids continue to see rent growth that outpaces the U.S. overall.
For more information on the apartment markets in the upper Midwest region, including forecasts, watch the webcast Market Intelligence: Upper Midwest Region Update.