St. Louis Job Growth Fuels Apartment Performance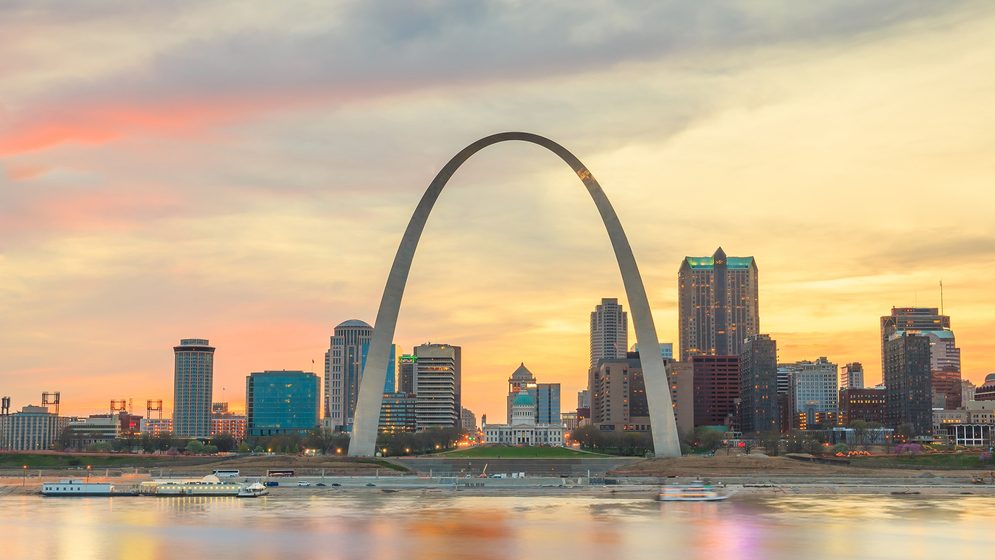 The St. Louis apartment market displayed momentum in 2019, with strong job growth inspiring cycle-high demand levels and nation-leading occupancy growth.
According to the Bureau of Labor Statistics, St. Louis has added 135,000 jobs during the current economic cycle. On a national scale, that's not a huge number. Employment base expansion of 10.5% in St. Louis over the past decade was well behind the 17.5% growth seen in the nation overall.
However, compared to the market's historical performance, job additions have been extraordinary in St. Louis during the current cycle. Employment additions peaked in 2015 at over 25,000 jobs, the strongest increase this market has ever seen. After that, job growth trended downward for three years until 2019, when additions rebounded in a big way. Roughly 21,500 new jobs were created in St. Louis in 2019, marking one of the best years on record and increasing the local base by 1.6%.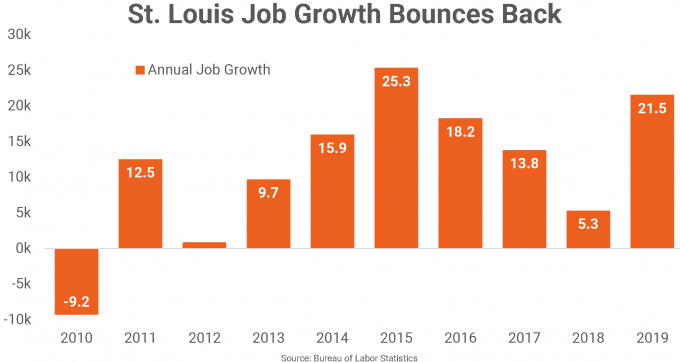 The distribution of jobs in St. Louis is heavy on the Trade, Transportation and Utilities sector as well as the Education and Health Services Industry. In the past five years, those employment sectors have made notable strides, as have the Professional and Business Services sector, the Mining, Logging and Construction segment and the field of Leisure and Hospitality Services.
The unemployment rate in St. Louis is notably low at just 3%, well below the double-digit showing this market was logging during the Great Recession and well behind the national showing of 3.5%.
As employment growth bounced back in St. Louis, so did apartment demand. The market absorbed 3,900 units in 2019. This was the strongest demand volume the market has seen in the current economic cycle and was well above the decade average of 1,130 units.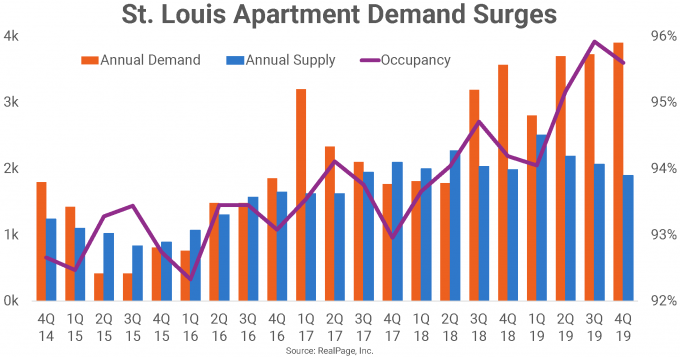 While building activity was also elevated by historical local standards, new apartment construction in St. Louis has been reserved compared to the sprees seen in some other areas of the country. Only about 2,000 units were completed here in 2019, which was about double the typical volume, but still well below elevated absorption. As a result of this supply/demand disparity, occupancy climbed 140 basis points (bps) in the past year, the strongest momentum among the nation's largest 50 apartment markets.
For more information on the St. Louis apartment market, watch the recent RealPage Asset Optimization webcast, Up Close and Local: St. Louis Market Update.