Southeast Apartment Retention Trending Closer to National Norm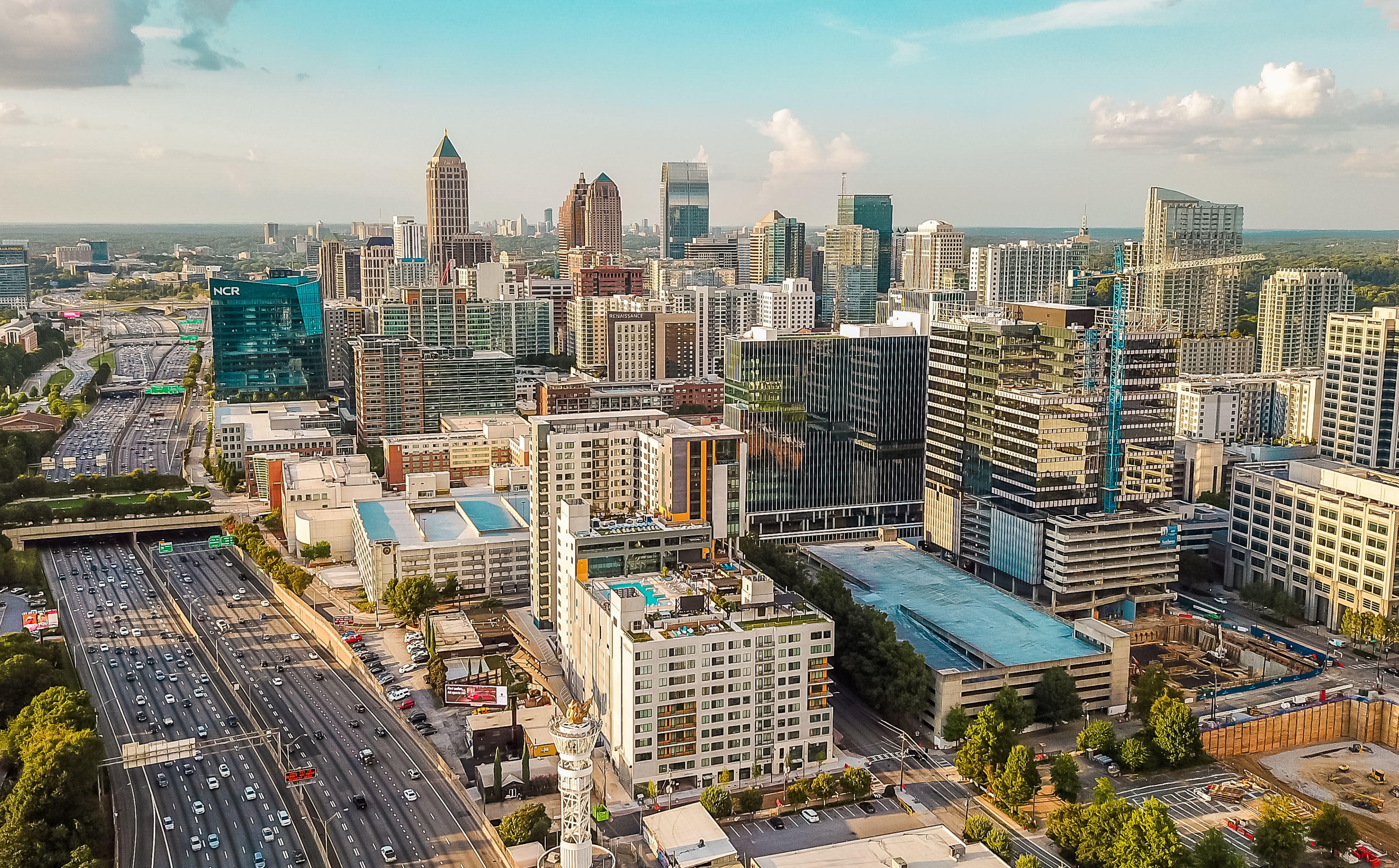 The nation's Southeastern apartment markets have recently been logging resident retention in line with or above the pace of U.S. norms, which represents an inverse to normal patterns.
Apartment markets located in the Southeast region – from Louisiana to Georgia and up through Kentucky (excluding the Carolinas which RealPage splits out as a standalone region) – typically see higher resident turnover than the nation overall, according to RealPage Market Analytics. Before the COVID-19 pandemic hit, resident retention in the U.S. usually strode about 100 to 200 basis points (bps) higher than Southeast norms. Part of that difference was because lower occupancy rates tend to lead to more turnover, as more options are available to renters upon lease expiration. In fact, in Atlanta and Nashville, there were notably higher turnover rates in Class A units in particular due to concession competition and move-outs to single-family homes.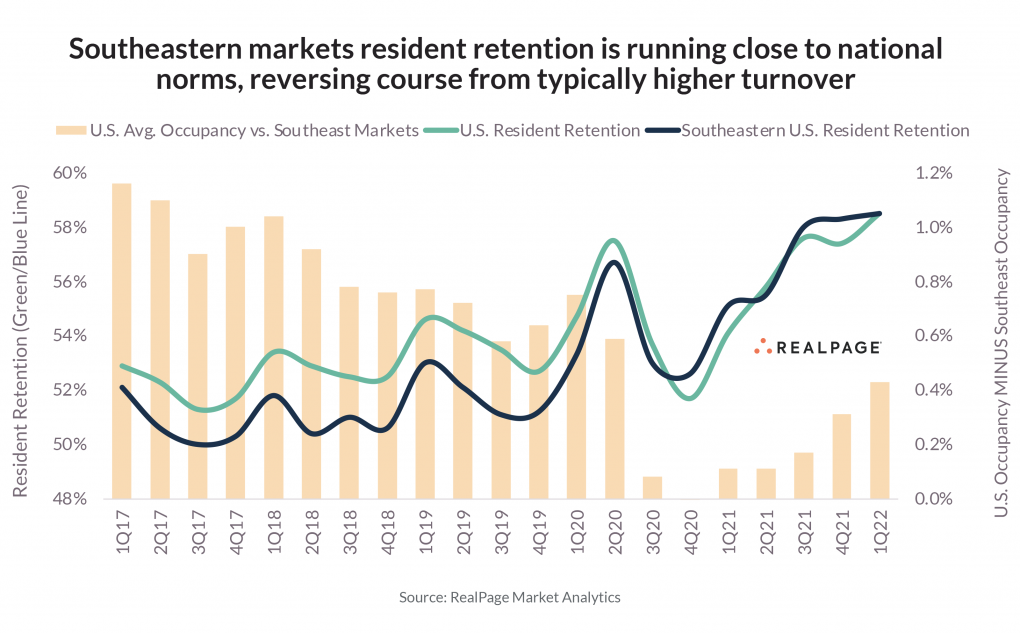 But as occupancy tightened across the Southeast, so did retention rates. In 4th quarter 2020, resident retention in the Southeast surpassed U.S. norms and have since held very close to or above that mark. As of 1st quarter 2022, retention in the Southeast reached a recent high of 58.5%, matching the U.S. average.
The occupancy gap has also tightened between the Southeast markets and the U.S. overall. While U.S. occupancy paced ahead of Southeast norms by an average of about 860 bps between early 2017 and late 2019, the pandemic brought those numbers closer together. Since the start of 2020, the occupancy gap has closed to just 280 bps on average. In fact, in 4th quarter 2020, Southeast occupancy was essentially in line with U.S. norms, which also runs contrary to this region's typical behavior pattern.
For more information on the apartment markets in the Southeast region, including forecasts, watch the webcast Market Intelligence: Q2 Southeast Region Update.