Solid Performances Among Small Markets in the Mountains/Desert Region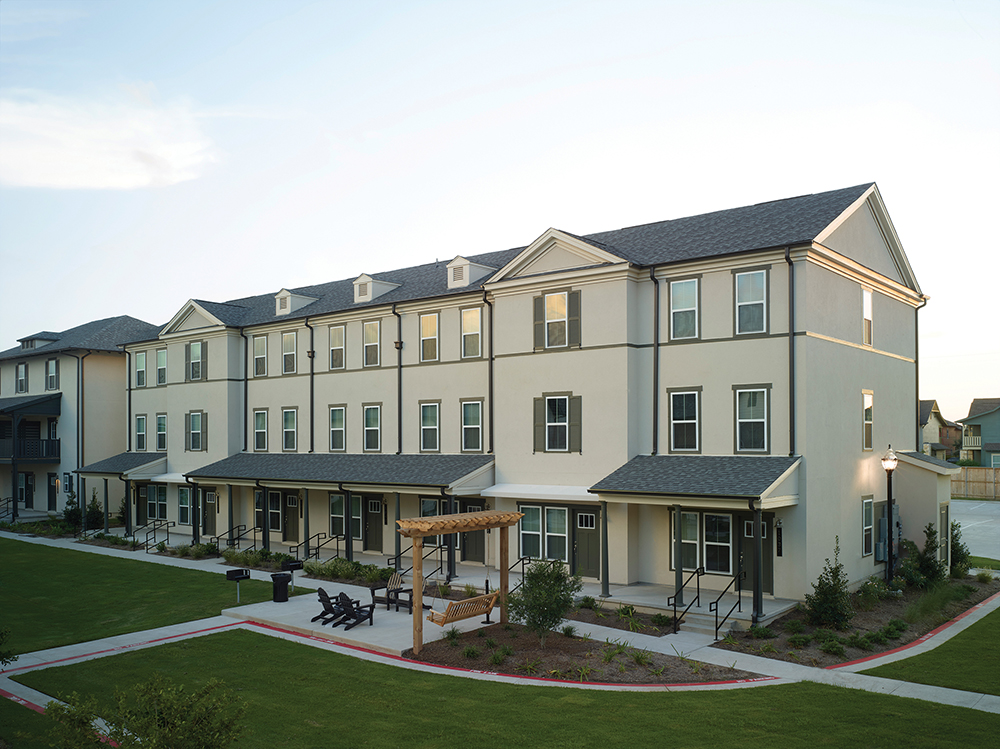 The nation's Mountains/Desert region is home to some of the hottest apartment markets in the country, including some small markets that have seen notable economic comebacks in recent months.
From the desert Southwest in Arizona and Nevada, up through the Rocky Mountain states of Colorado, Utah and Idaho, small markets in this region of the country have benefited from migration from coastal areas and have also seen some of the best economic rebounds nationwide.
Boise, ID
While the Boise apartment market was on solid ground before the COVID-19 recession, recent migration from coastal areas and a solid economic rebound has made this one of the top spots in the country in recent months.
Average effective asking rent change in Boise reached 24.2% in the year-ending July. This was the best performance among the nation's largest 150 apartment markets. Occupancy was very tight at 98% in July, which is well ahead of the market's five-year average. Helping this market attract renters, the job base here is one of only a handful nationwide that has fully recovered from the recession. As of June, the employment count in Boise was 3.3% ahead of pre-pandemic levels.

Boulder, CO
Boulder's apartment market saw one of the nation's strongest occupancy increases in July, bumping up 90 basis points (bps) to 97.4%, a rate that was 170 bps ahead of last year's showing. Annual rent growth pushed to 8.5% in July, which was just barely ahead of the national norm, but was the biggest increase this market has seen since 2015. Boulder's big jump in both occupancy and rents in the past year was boosted significantly by the performance in the Class B stock, which logged an occupancy increase of 220 bps and annual rent growth of 15.3%.
A large portion of college students occupy conventional units in Boulder. Enrollment at the University of Colorado Boulder totals roughly 37,000 students, but only about 11,400 beds exist at dorms or purpose-built student housing properties.
Fort Collins, CO
Fort Collins saw one of the nation's best occupancy improvements in the past year, with occupancy growing 270 bps to rank at 97.2% as of July. This progress was driven by strong growth in the Class A units, which were up 530 bps year-over-year and are now at 98%. This performance inspired solid rent growth of 9.5% in the past year, also driven by a boost of nearly 17% in the Class A stock.
Drumming up demand for high-end product in Fort Collins are the resources of Colorado State University and its research facilities, which have recently attracted the relocation of several high-tech companies, which bring high paying jobs to the area.
Provo, UT
The Provo apartment market also saw some of the nation's best occupancy growth in the past year. Occupancy was up 290 basis points, landing at 98.3% as of July. Rent growth was also solid at 13.4% in the year-ending July. Helping boost demand for Provo apartments, this is one of the best recovered jobs markets nationwide. As of June, the workforce here was 3.7% ahead of pre-pandemic levels. The only job base that beats that performance is Salisbury, MD.
Provo's Brigham Young University has an enrollment of roughly 35,000 students, and there's space for roughly 15,000 of those students in the school's dorms and purpose-built student housing properties.
For more information on apartment markets in the Mountains/Desert region of the U.S., watch the webcast Market Intelligence: Mountains/Desert Region Update.