Despite Generally Solid Demand, Indianapolis Sees Mediocre Apartment Performance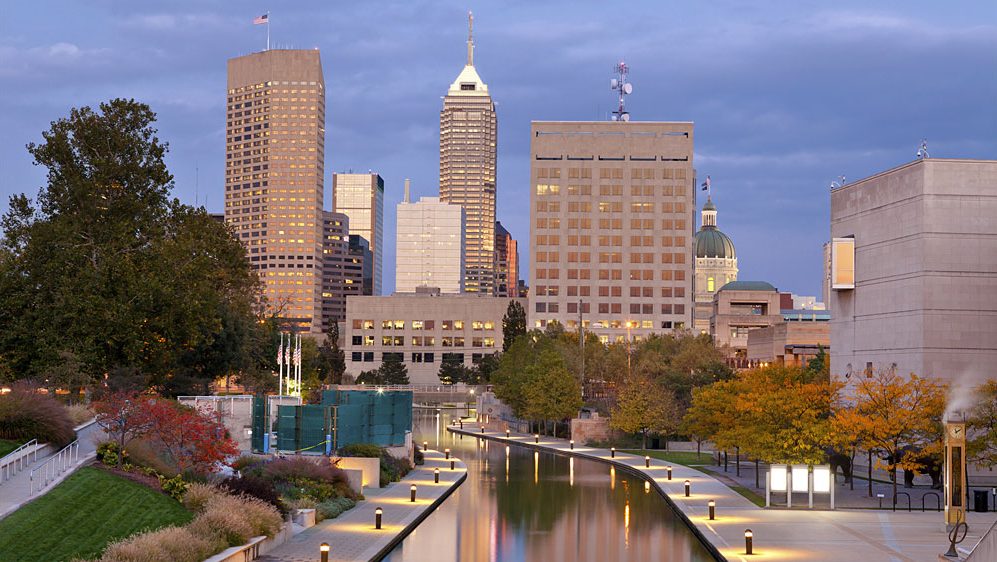 While Indianapolis has managed to drum up sizable apartment demand during the current economic cycle, occupancy is still the lowest in the Midwest and rent growth remains mediocre.
Fueled by solid job growth over much of the cycle, Indianapolis has logged demand for nearly 26,700 units since early 2010. Among the 10 major Midwest markets, Indianapolis ranked #4 for this measure, coming in behind only Chicago, Minneapolis and Columbus.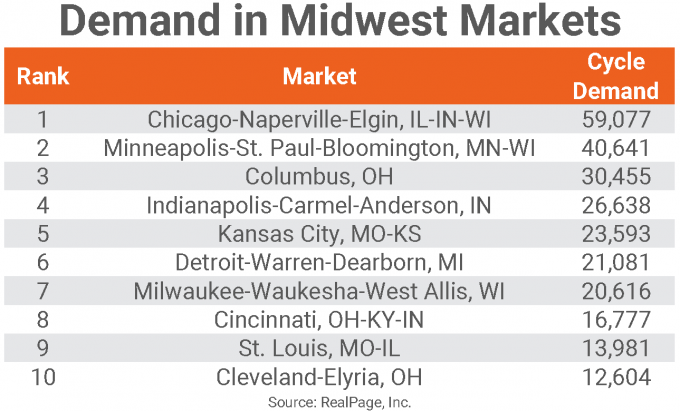 Demand in Indianapolis managed to keep up with supply totaling 23,059 units during the cycle, taking occupancy up 390 basis points (bps) since the end of 2009. While that was a notable climb, occupancy remains the softest among the Midwest markets at just 93.9%.
Occupancy in Indianapolis is historically soft, continuously registering well below the national average. Even at the two-decade peak of 94.8% seen just two quarters ago, occupancy in Indianapolis was still 120 bps behind the U.S. norm.
Among product classes, occupancy has clustered closer together in recent years. While new supply volumes have weighed on Class A occupancy, the more affordable Class C product has seen occupancy tighten notably. Occupancy is at 92.9% in the Class A stock, 190 bps better than this product line saw before the current cycle started. Class B units are 340 bps ahead of where they were, with a rate of 94.3%. Meanwhile, Class C units recorded the most progress – 550 bps – and are now 93.7% full.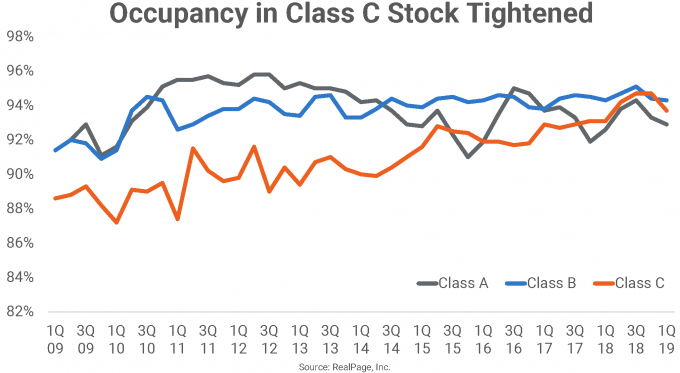 Price positioning also tends to be lackluster in Indianapolis. Annual rent change was at 2.9% in 1st quarter 2019, coming in somewhere between the Midwest average (2.7%) and the U.S. norm (3.3%). This recent performance was about in line with what Indianapolis has recorded throughout much of the cycle. Annual rent growth has registered at an average of 2.6% every quarter for 35 consecutive quarters now.
Indianapolis remains the least expensive among the major Midwest markets, with effective monthly rents of $883.
For more information on the Indianapolis apartment market, watch the latest RealPage Asset Optimization webcast.