Small Florida Markets Attract Renters Seeking Lifestyle Options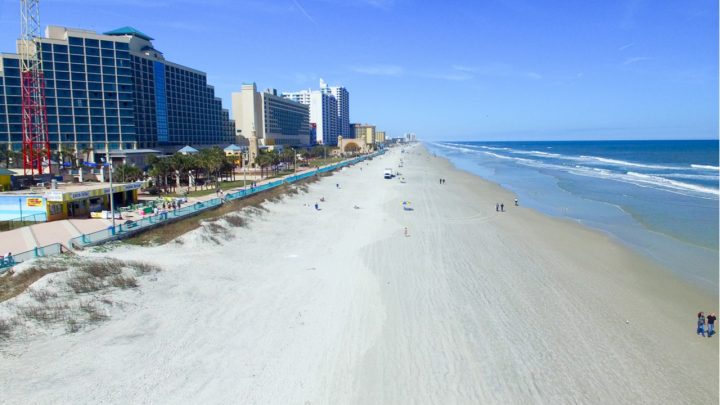 Some of the smaller markets in Florida have dominated the apartment market leaderboards in the past year as they have benefitted from the trend toward the more work-from-home policies during the COVID-19 pandemic.
Most of these are beach towns, and during the pandemic have become known as "Zoom towns," which are smaller communities that offer lifestyle amenities remote workers find desirable. Also, these more affordable areas leave renters with more disposable income than the bigger, more expensive workforce hubs.
North Port-Sarasota-Bradenton
When many apartment markets across the nation suffered as the first wave of the COVID-19 pandemic swept through the U.S., the North Port-Sarasota-Bradenton area continued to hold onto strong demand. Solid absorption has continued in this market along the Gulf Coast, pushing occupancy to a 15-year high of 97.8% as of August. This reading was 430 basis points (bps) ahead of the year-earlier rate. That was the nation's second biggest occupancy jump in the past year, following only the performance in Honolulu.
North Port-Sarasota-Bradenton is one of only 10 markets across the U.S. with annual effective asking rent growth above 20%. Price increases were up by 4.1% just in the month of August, and up a stunning 23.7% year-over-year. Just to show the sheer weight of this number, the typical annual growth pace for this market averaged closer to 3.3% over the course of the past five years.
Cape Coral-Fort Myers
Also located along the Gulf Coast, Cape Coral-Fort Myers was another market to log solid apartment demand through the 2020 downturn and, like its neighbor to the north, also continues to reap solid absorption in 2021. Today's occupancy is at 97.7%, just a shade under the market's previous record set in the from 2005. However, now the market has 10,000 more existing apartments than it did back in 2005, which is a 27% increase.
Effective rents were up by 20.6% in the past year in Cape Coral-Fort Myers. This was an incredible pace for a market that has averaged annual price increases closer to 2.2% in the past five years. In fact, in the history of this market, rent growth hasn't ever gotten above 12%.
Palm Bay-Melbourne-Titusville
Turning to the Atlantic side of Florida, Palm Bay-Melbourne-Titusville, known as the Space Coast due to its ties to the aerospace industry, has also seen robust demand. Occupancy is at 97.6%, up 220 bps in the past year. That was also well ahead of the market's five-year average of 96.2%.
Rents were up 16.3% year-over-year in Palm Bay-Melbourne-Titusville. That was the strongest showing this market has ever seen. In fact, this growth pace was roughly twice as strong as the market's previous record of 8.9% established in September 2015.
Deltona-Daytona Beach-Ormond Beach
Just north, Deltona-Daytona Beach-Ormond Beach is the best performer for occupancy in this grouping of small Florida markets, with a rate of 98%. Occupancy in this market dipped a little below the U.S. norm in May of 2020, but quickly rebounded and now 90 bps ahead of the national average.
Deltona-Daytona Beach-Ormond Beach is seeing rent growth that is a little more muted compared to some other Florida markets, but still comes in way above the U.S. norm. Price increases here are also at an all-time high, with a hike of 13.2% year-over-year.
Tallahassee
Taking a look at a small Florida market that is not a beach town, Tallahassee is located in the state's panhandle and therefore doesn't rely as heavily on tourism to make up its economic landscape. Additionally, one of the state's largest universities is located here. Therefore, this is typically a more stable market that has not seen the dramatic inclines as some other areas nearby during the pandemic.
Apartment occupancy was at 97% in Tallahassee, just a shade behind the U.S. average. Rents here are still growing notably, however, at 11.3% year-over-year. In the past two decades, the last record for annual rent growth in Tallahassee was at 7.7% in September 2010.
For more information on apartment markets in Florida, including forecasts and coverage for major metros, watch the webcast Market Intelligence: Florida Update.