September Rent Payments Mostly Get Back on Track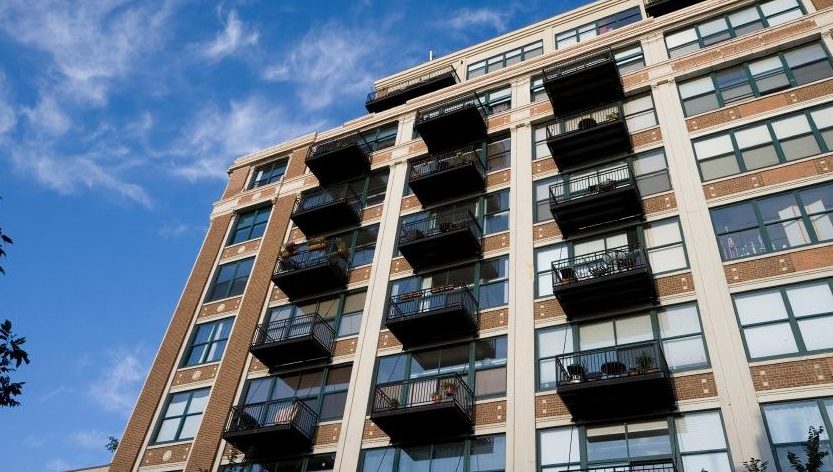 Posted September 15, 2021
After rent collections at the country's professionally managed apartments got off to a rough start in September, payment levels climbed sharply during the second week of the month. Results still were not quite back to normal, however, due to difficulties in markets hit hard by Hurricane Ida.
Looking specifically at market-rate projects where RealPage software is used to manage the property, the share of households making September's rent payment by the 13th was off 1.8 percentage points from year-earlier results. That performance compares to a year-over-year drop in collections that was more pronounced at 7.8 percentage points as of September 6.
In general, then, operators have been able to collect payments that were delayed when a three-day holiday weekend fell within the initial six days of the month.
Leaders and Laggards
However, payment levels are still way off in some locations, with national results hurt after Hurricane Ida led to big declines in collections across the apartment stocks in New Orleans and New York.
As of September 13, rent payments were in from only 57.1% of the renters in New Orleans. That's up from the 33% collection rate seen a week earlier but still off 27.6 percentage points from the year ago performance.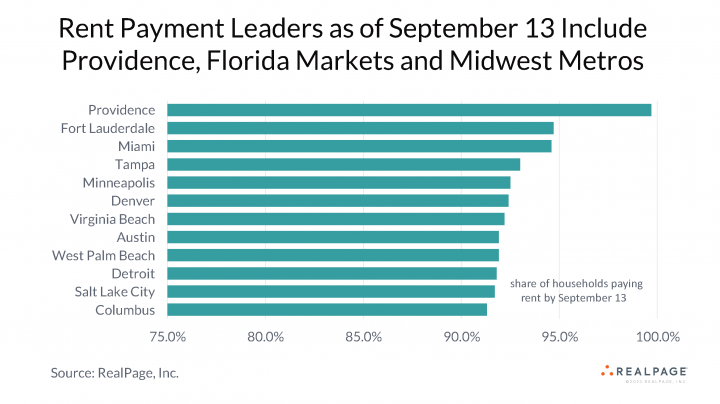 Following the same pattern, payments now have come in from 68.7% of New York renters, up from 39.1% a week earlier but still 20.7 percentage points behind the payment metrics for the first couple of weeks in September 2020.
Providence once again ranks as the country's top metro for collections. Payments for the month have been received from a whopping 99.7% of those renting professionally-manage apartments.
Payment rates are up to 93% to 95% across Fort Lauderdale, Miami and Tampa, while the figure is a little more than 92% in Minneapolis, Denver and Virginia Beach.
Completing the collections leaderboard, payment rates are at 91.3% to 91.9% in Austin, West Palm Beach, Detroit, Salt Lake City and Columbus.