Scheduled Deliveries Mark Big Shifts for Some Apartment Markets in 2019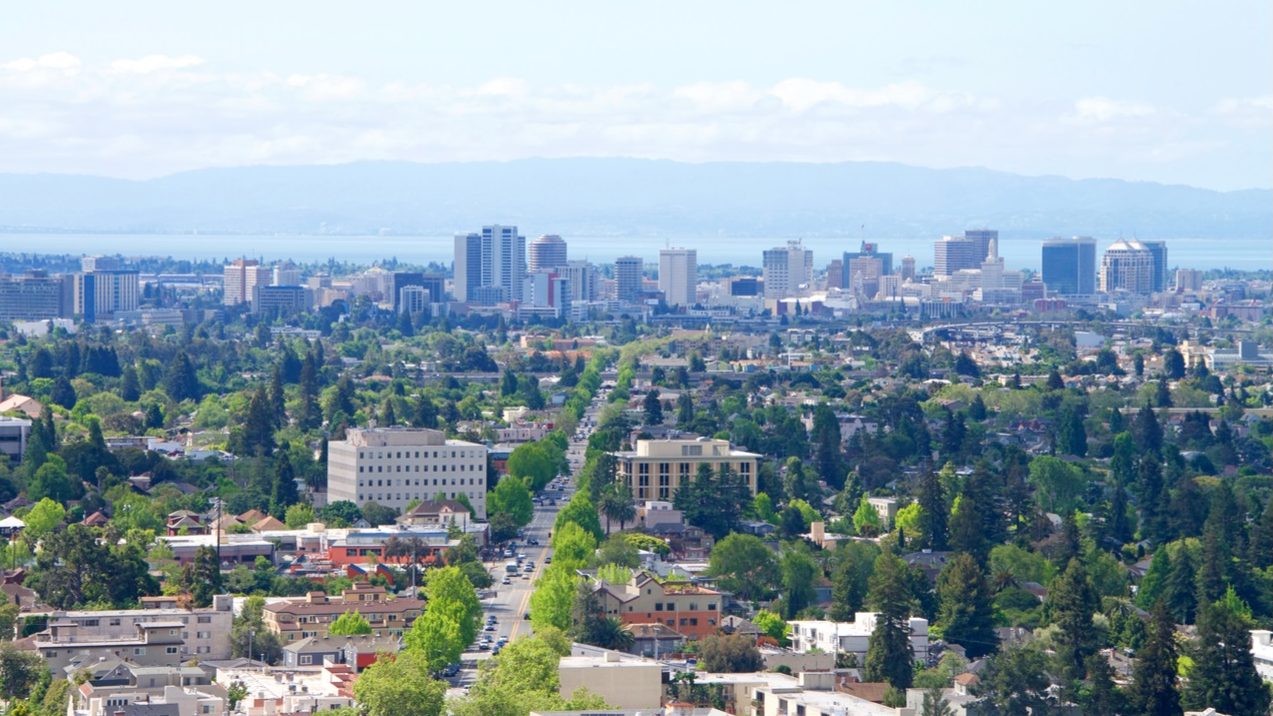 Elevated delivery volumes in 2018 extended the record-breaking apartment supply cycle, and 2019 is expected to bring much of the same. Though U.S. completions overall are expected to remain elevated for at least another year, there are significant shifts in activity from one metro to another.
Developers completed 287,000 units last year, making 2018 the fifth year of U.S. delivery volumes above 250,000-unit mark. We did see supply volumes falter a bit from 2017 levels, as the completion dates of 30,000 or so units were pushed back due to construction delays largely tied to labor shortages. However, the number of apartments that did deliver was still well ahead of the nation's historical average of the past three decades. Looking ahead, another 319,000 or so units are on tap for 2019, a volume that once again hits at peak levels.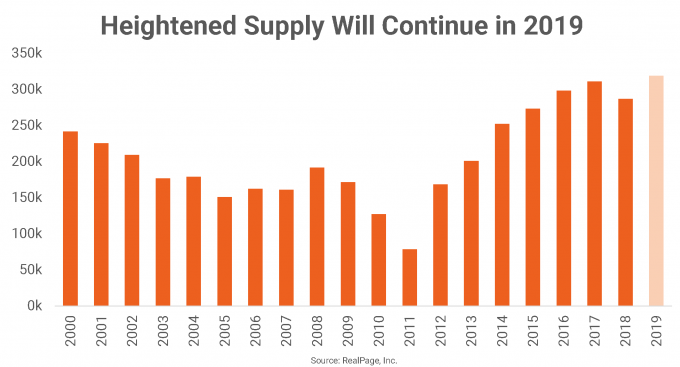 As the nation continues to churn out new apartments, individual markets are seeing completion numbers fluctuate. As developers seek new opportunities, some markets are seeing scheduled supply volumes surge in 2019, and others are seeing dramatic decreases. Among the top 10 largest increases expected in major markets, five are in California.
All three Bay Area metro areas rank among the top 10 major markets for supply increases in the coming year. A chronically undersupplied region, the Bay Area has very few existing vacancies, and apartment demand during the current economic cycle has been focused on the submarkets that have received the largest amount of new apartment units. With each metro in the Bay Area being a high barrier-to-entry market, new supply has been concentrated in only a handful of submarkets.
In the coming year, Oakland is expected to see the nation's most extreme supply increase. This market is scheduled to record the completion of about 6,800 units in 2019, a volume that is nearly seven times the number of apartments delivered in 2018. In fact, the new units on tap for this area are well beyond what is typical. In the past 10 years, completion volumes here have averaged at roughly 1,300 units annually. The 2019 tally places Oakland in the same ballpark with neighboring San Jose and San Francisco, which generally log much bigger completion volumes than East Bay.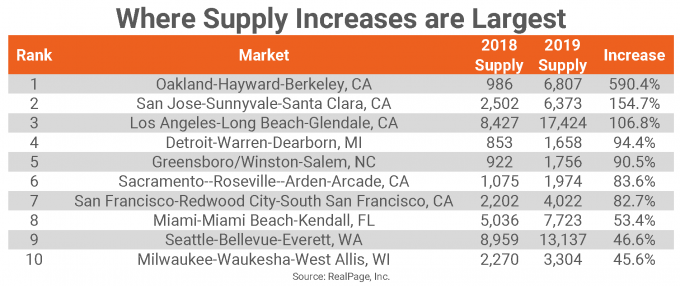 San Jose is also set to see a sizable increase in the coming year. After delivering a little over 2,500 units in 2018, the market is scheduled to gain nearly three times that amount – more than 6,300 units – in 2019. That number is above the 2015 peak, when about 4,400 units were delivered. The other Bay Area market, San Francisco, should see supply volumes increase by 82.7%, going from about 2,200 units in 2018 to just over 4,000 units in 2019. While significant compared to the long-term average, anticipated supply is not as heavy as the volumes seen in 2016, at a peak of about 5,000 units.
Together, the three Bay Area markets are expected to receive over 17,200 new apartments in 2019, a volume that ranks the region in the national top five for anticipated annual deliveries, alongside Dallas/Fort Worth, Los Angeles, New York and Washington, DC.
Los Angeles – another undersupplied California market – is expected to see apartment deliveries double, going from roughly 8,400 units in 2018 to 17,400 units in 2019. This is well above the historical norm for Los Angeles. The last time new supply volumes were even close was in 2016, when about 10,000 units came online.
Sacramento is the final major California market in the top 10 list for supply increases between 2018 and 2019. Deliveries scheduled for Sacramento in the coming year represents an 83.6% increase, and the 1,974 units expected to complete in 2019 is a big volume for the market, which typically doesn't see deliveries get above the 1,000-unit mark. One rare exception to this was back in 2012, when completions totaled nearly 4,200 units.
Seattle is expected to see supply levels increase by 46.6% between 2018 and 2019. The roughly 13,100 units slated for Seattle represent a big premium over the long-term norm for this market, which is closer to about 6,000 units annually.
Miami is scheduled to receive completions totaling 7,723 units in 2019, well above this market's long-term average. While Miami is expected to see delivery volumes go up by 53.4% in the coming year, neighboring West Palm Beach should record the steepest downturn among major markets, with about 572 units scheduled to complete in 2019, a 71.6% decrease from the 2018 volume. The projects under way in this market are well below the average of about 2,300 units seen in the past five years.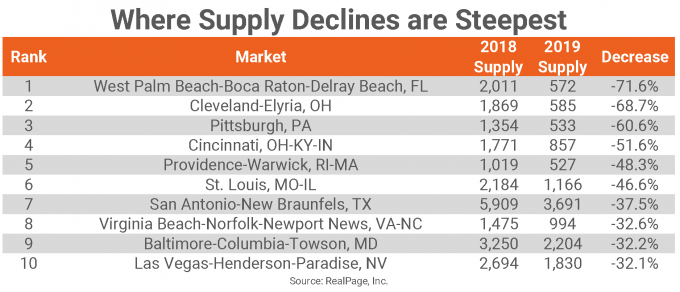 Las Vegas is expected to see delivery of 1,830 apartments in 2019, a 32.1% decline from 2018's completion volumes. This is a market where rising completion volumes have been well received in recent years, as the market has been a national leader for rent growth. Reduced supply for 2019 should allow Las Vegas to continue to perform well in this expensive product line.
Just missing out on the list of steepest supply downturns in 2019 was Nashville. In this market, developers have been very active, with overall completion volumes hovering around the 6,400-unit mark for the past three years. But supply is expected to decline 25.4% in the coming year, with 4,700 units scheduled to come online in 2019. While moderated, this anticipated supply volume is still elevated when compared to long-term historical norms for this market.
Another major market expected to see supply levels drop is Houston, where the roughly 7,600 units delivered in 2018 is being followed by 6,850 units on tap for 2019, a 10.2% decline. This is not a surprise for the market, where supply volumes have already come down from the record levels seen in 2017. Still, scheduled completions are well below activity seen during the current economic cycle, when Houston has averaged deliveries for about 12,400 units annually.