San Diego Apartment Occupancy Still Solid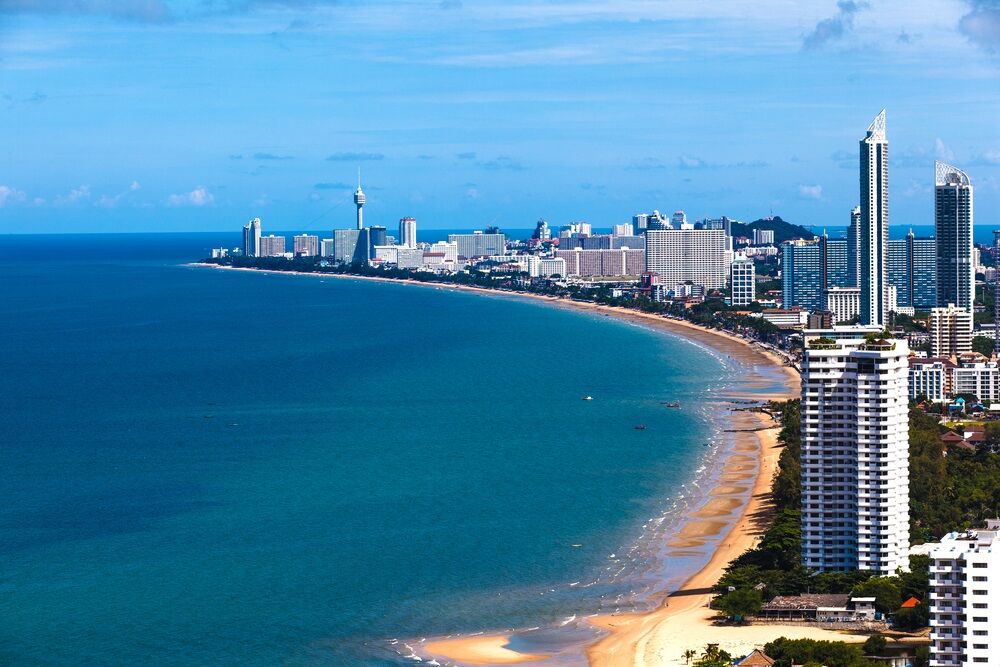 With limited product availability, San Diego apartment occupancy continues to rank above the national average.
As of September, occupancy in San Diego was at 96.3%, 60 basis points (bps) ahead of the U.S. norm. San Diego's current reading is only 20 bps off the tight year-earlier showing, after occupancy climbed steadily from July through September, making up for the COVID-19 losses seen between March and June.
San Diego is no stranger to minimal vacancy rates. Occupancy here typically ranks ahead of the U.S. norm, though the gap between the two has narrowed recently. While San Diego occupancy tended to run ahead of the national average by about 110 bps during 2011-2018, the spread narrowed to an average of 60 bps in the past two years.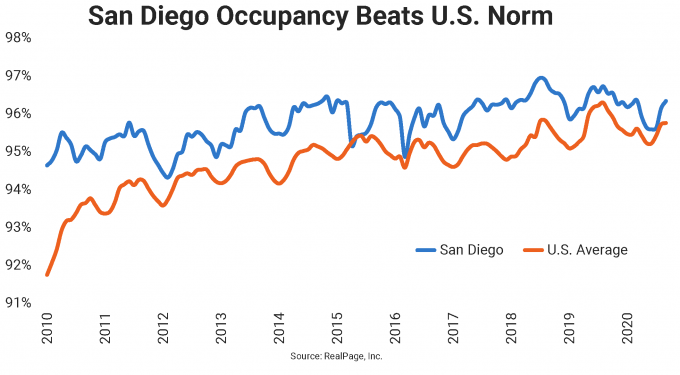 San Diego's Class C communities continue to be especially full at 97.8%, one of the tightest rates seen for this asset class across the country. Contributing to a solid performance in San Diego's Class C stock is a chronic shortage of lower-priced housing in the area.
Occupancy in Class B properties is in good shape at 96.3%, while the luxury Class A sector, which competes with more product availability, is logging rates of 95.8%.
For more information on the San Diego apartment market, watch the webcast Up Close and Local: San Diego Market Update.