Residential Construction Job Growth Slowing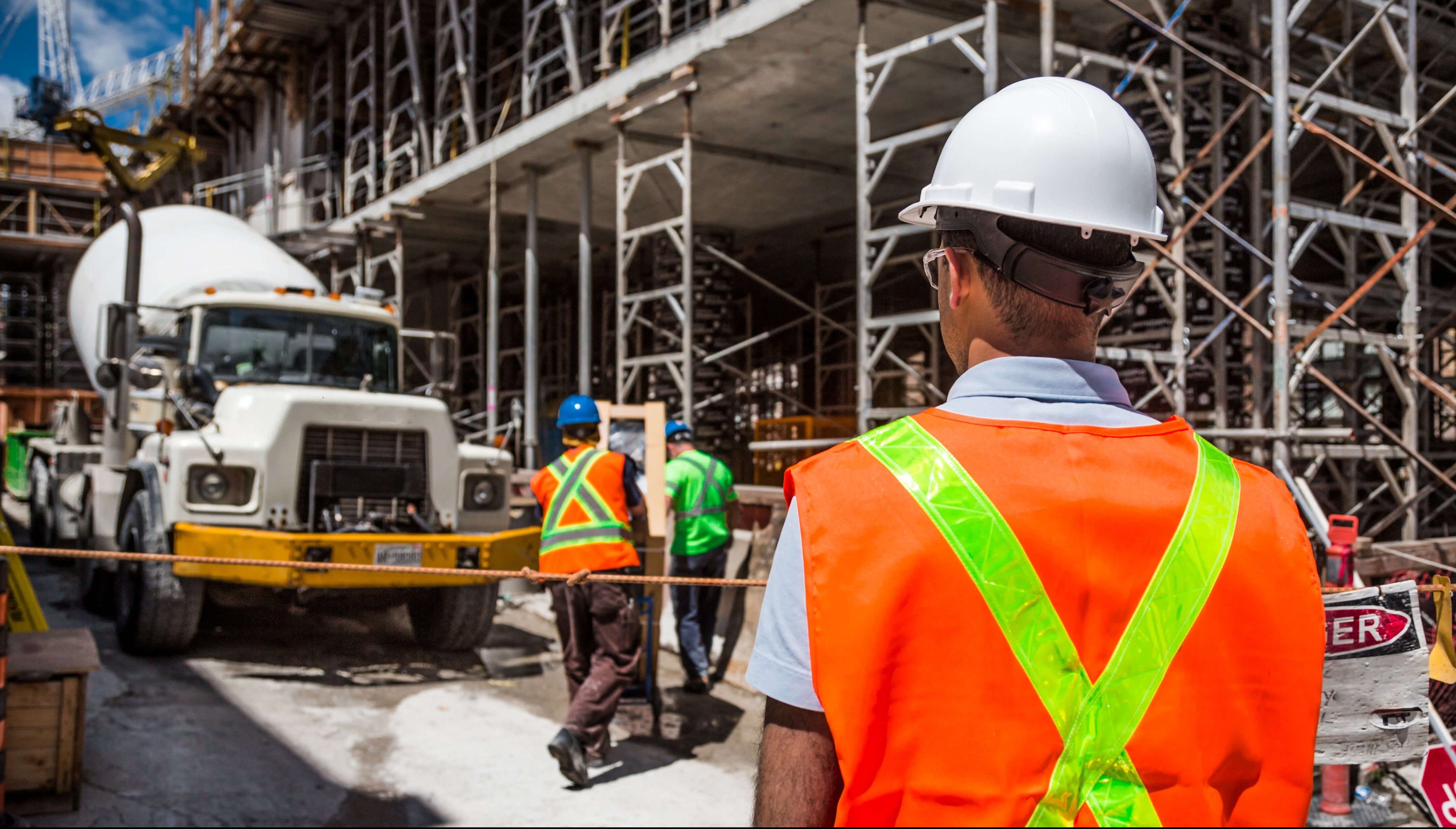 Many experts in the apartment sector are blaming a shortage of construction labor for project delays that could postpone completion of up to 56,000 units planned for 2017 delivery into 2018. With that kind of demand for these workers, one would think residential construction job growth would be on the rise.
That's not the case, as it turns out.
As evidenced in the chart below, residential construction job growth has decreased considerably since it reached its 10-year high point of 7.5% in February 2015. The Bureau of Labor Statistics recorded a 2.6% rate in September 2017. That pales in comparison to the 20%-plus job loss during the last recessionary years, but it's still a drop of more than 5 percentage points in two years.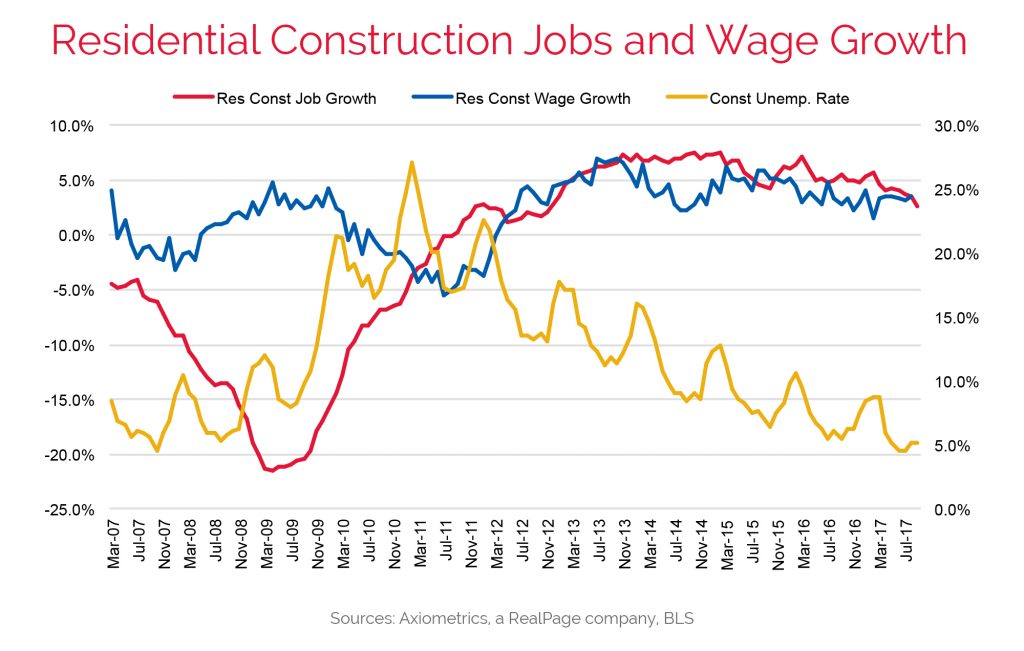 With delays in apartment deliveries and single-family starts increasing, residential construction job growth should be climbing – but that would assume skilled construction labor is available. The chart above shows the change in the unemployment rate for residential construction workers over the past 10 years, and the September 2017 rate of 5.2% is close to the lowest point on that chart. A decrease in construction workers' immigration rates for economic and other reasons also limits the labor force.
Meanwhile, construction companies aren't increasing wages for these workers as much as they did two years ago, as depicted in the chart above. The chart below, however, shows more recent wage-growth stabilization at somewhere around 3% — thought underreported wages common in the construction industry could be suppressing the wage-growth rate.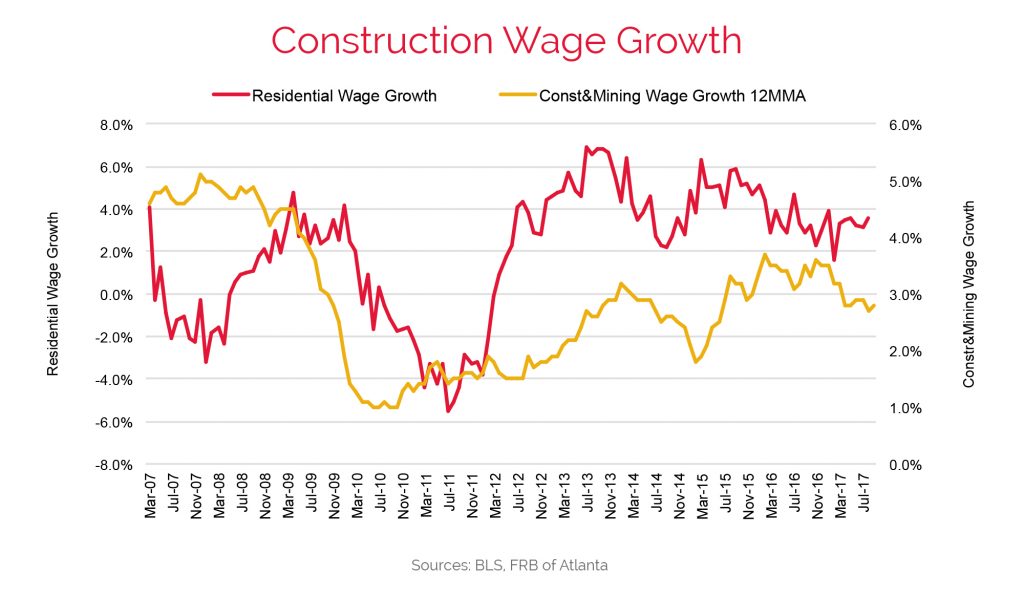 But, as the economy and the residential construction industry advance, employers will feel more pressure to raise wages so they can attract the construction labor needed to keep their projects moving – likely increasing residential construction job growth as an added bonus.