Record Apartment Demand in Atlanta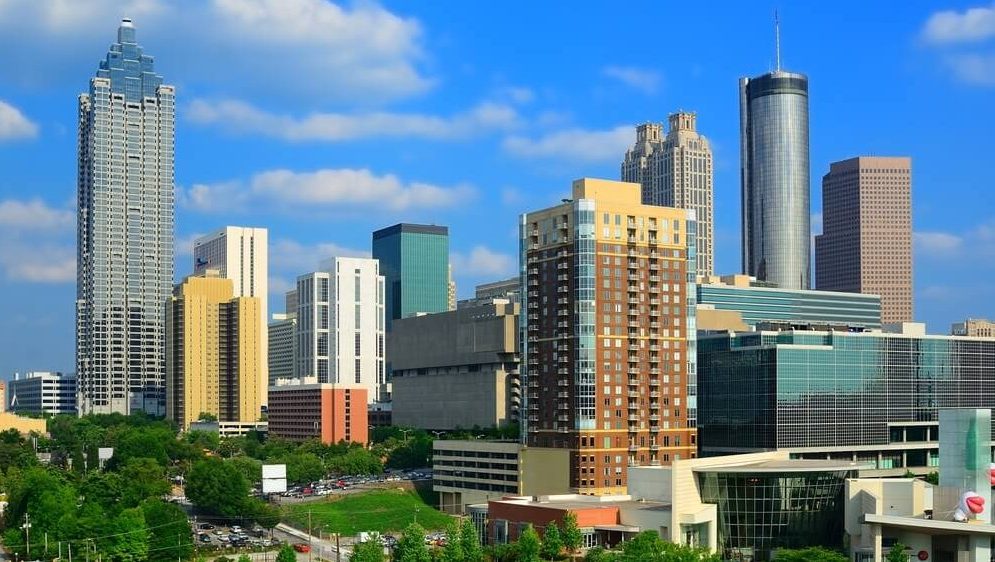 Across the nation's 150 largest apartment markets, only Atlanta claimed more than 9,000 units worth of absorption in the July to September timeframe.
The Georgia market claimed the nation's top spot for apartment demand during a time when many markets are struggling during the COVID-19 pandemic and recession. Atlanta's 3rd quarter demand tally of 9,008 units accounted for 87% of the market's annual absorption in the year-ending September.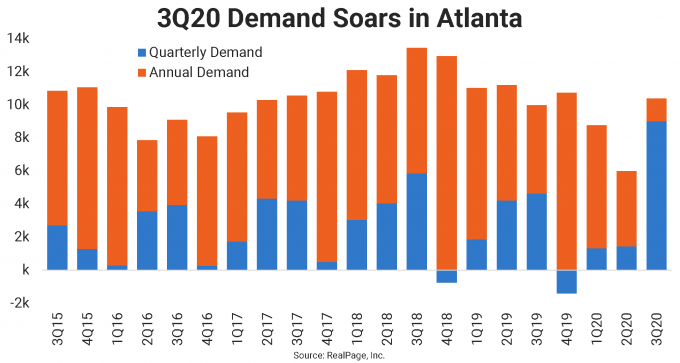 Atlanta's 3rd quarter demand is the highest quarterly rate seen in the market since mid-1997. This quarter's strong showing also provided a much-needed boost to Atlanta's annual demand of about 10,400 units, which came in just above 3rd quarter 2019's annual rate of 10,000 units.
Under normal conditions, apartment demand typically peaks in 2nd quarter, while 3rd quarter absorption is also substantial – just not as much as 2nd quarter. That pattern changed in 2020, as steep job cuts and mobility restrictions took a big toll on 2nd quarter leasing activity. Demand was limited to just 1,450 units in 2nd quarter 2020, well below the typical showing for the market. Record demand in 3rd quarter is likely the result of pent-up demand from last quarter, when residents couldn't or wouldn't move due to the COVID-19 pandemic.
Even with record demand in 3rd quarter, Atlanta supply still outpaced absorption in the year-ending 3rd quarter, when nearly 12,000 new units were completed. Those deliveries were remarkably spread out across the market. Of Atlanta's 39 submarkets, about two-thirds got some level of new supply in the last year. Only three submarkets – Buckhead, Decatur and Northeast Gwinnett County – saw 1,000 units or more completed in the past year.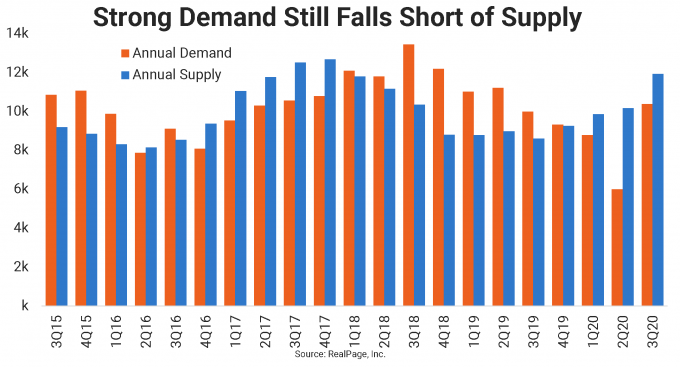 Annual supply in Atlanta has consistently hovered around 10,000 units for the last five years. Deliveries in the year-ending 3rd quarter 2020 overshot that figure, with about 11,900 units completed. That's the highest annual apartment delivery volume seen in Atlanta since 4th quarter 2017.