Raleigh/Durham Resident Retention Rebounds From End-of-Year Dip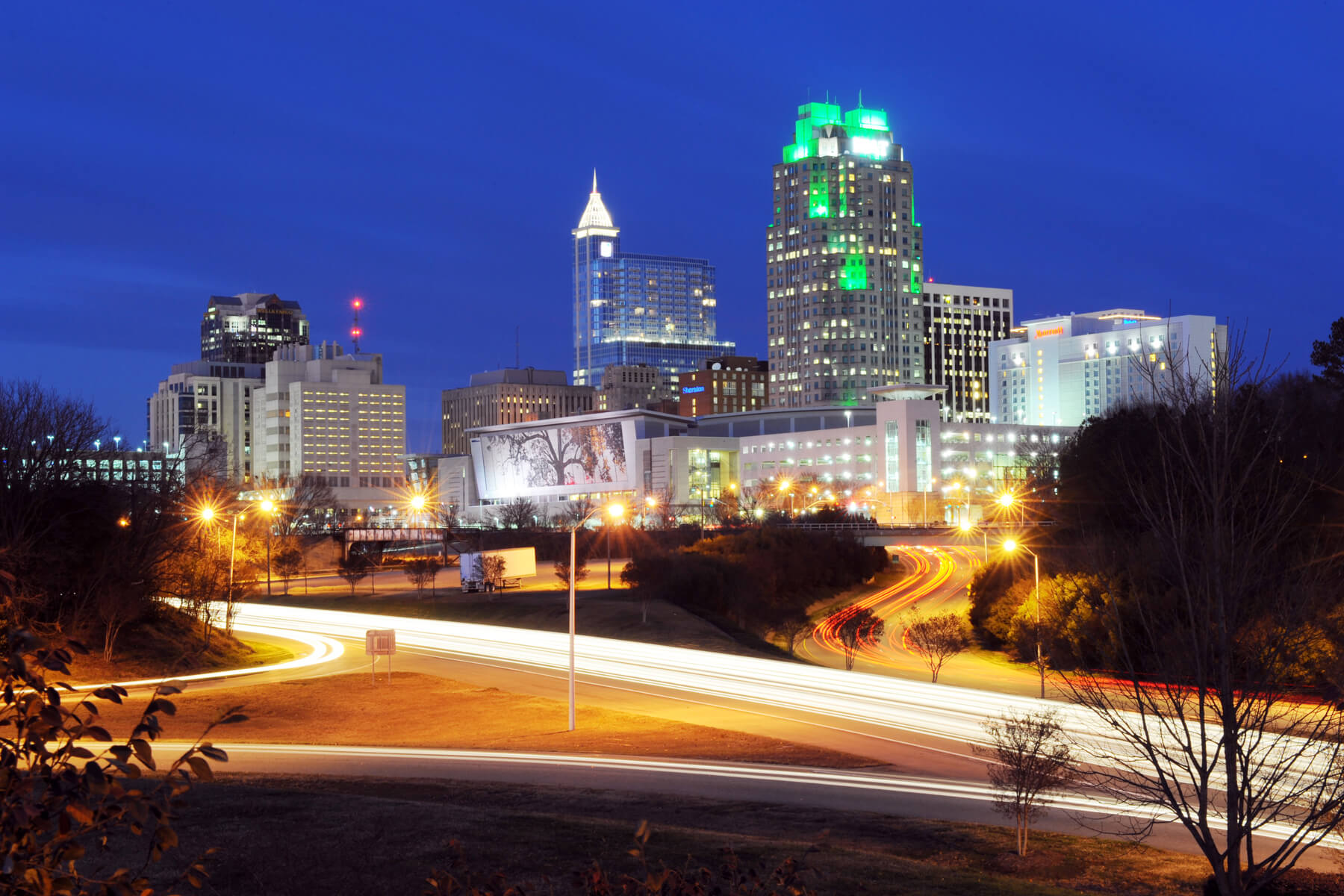 Resident retention in Raleigh/Durham came down quite a bit in the last few months of 2020 but returned to pre-pandemic norms by February.
Resident churn at initial lease expiration tends to run a little higher in Raleigh/Durham than in most spots across the country. Plentiful job opportunities prompt moves around the market for work, and a comparatively young renter base means the household composition here changes frequently. In addition, exit for home purchase is high by national standards.
In a shift that occurred pretty much everywhere across the country, resident retention numbers in Raleigh/Durham soared when the nation initially went into lockdown during the COVID-19 pandemic. The peak for this market came in at 56.7% in April 2020.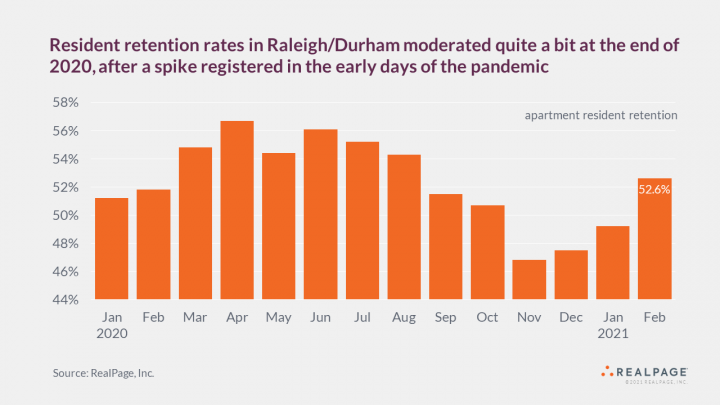 Then, as pent-up apartment demand started to surge once the local economy started to regain some momentum, resident retention came down notably the last few months of 2020. Resident retention dropped below the long-term norm, getting as low as 46.8% in November. In the early months of 2021, those numbers have rebounded a bit, and the February reading of 52.6% is back within the pre-pandemic range of 51% to 52%.
For leases that expired in February, retention was strong in Raleigh/Durham's Class C apartment stock, at more than 58%. Retention was a bit lower, at around 54%, in the Class B communities and much lower at roughly 46% in the Class A inventory. More renter churn in luxury properties is standard, as the stabilized Class A projects also lose residents to new completions.
For more information on the Raleigh/Durham apartment market, watch the webcast Up Close and Local: Raleigh-Durham Market Update.