Where Purpose-Built Student Housing Supply is Going in 2018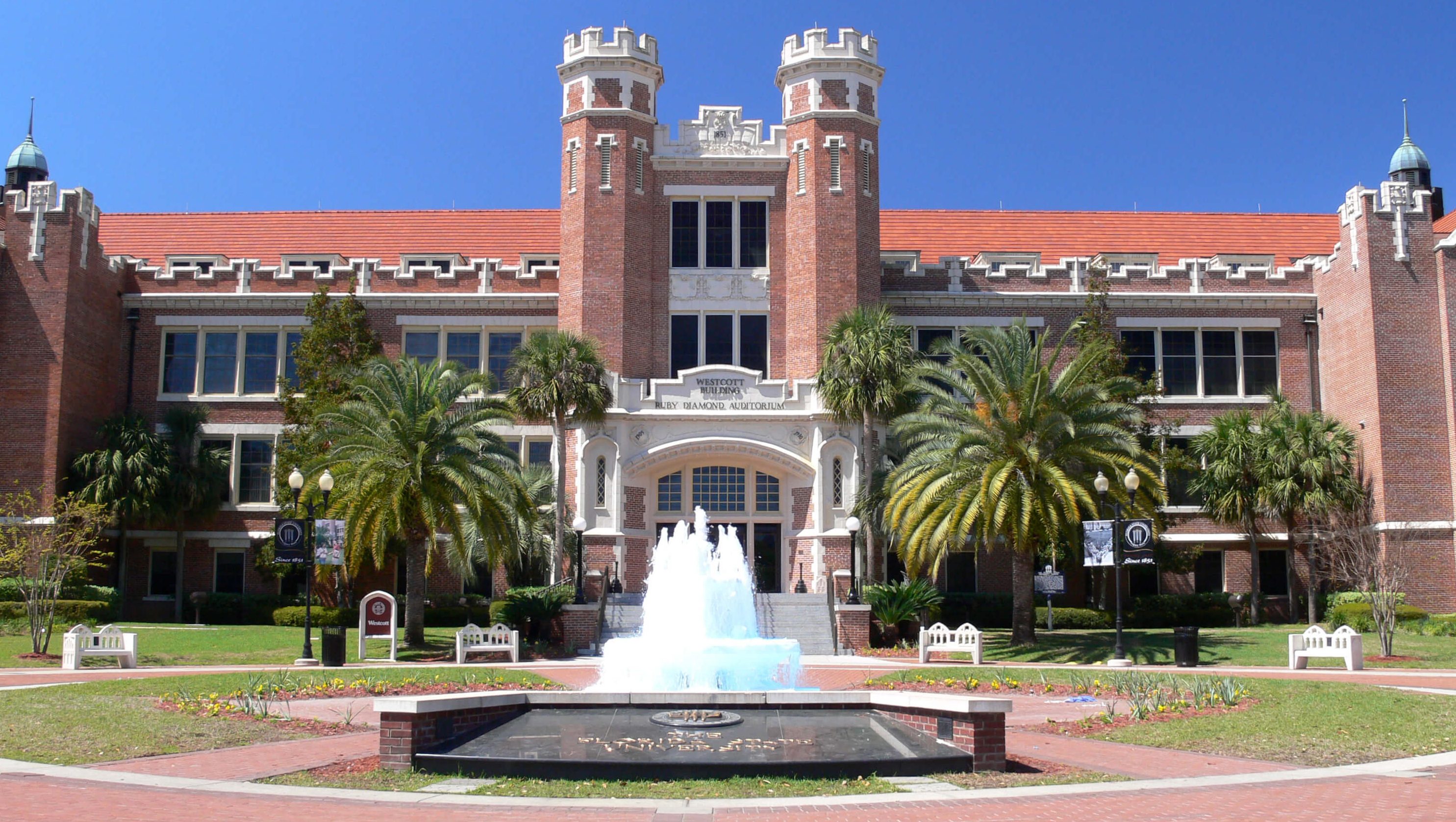 With the 2018 leasing season starting to rev up, a look at identified purpose-built student housing supply coming into university markets next fall shows a definite trend: New properties are coming to schools that didn't have many beds delivered in 2017.
That's a common theme in the student housing sector – though national off-campus supply remains at a consistent level, where that supply is going varies significantly from year to year.
Of the 25 universities that received the most new purpose-built supply this fall, only three are on the 2018 Top 25 list as of October. Texas A&M stands No. 2 in both years, while Arizona State climbed from No. 13 in 2017 to No. 4 so far in 2018, and Ohio State rose from No. 16 to No. 12.
It's important to note that the statistics below include some projects that are still in the planning stages, with no guarantee that they will be built at all, or in time for the Fall 2018 semester.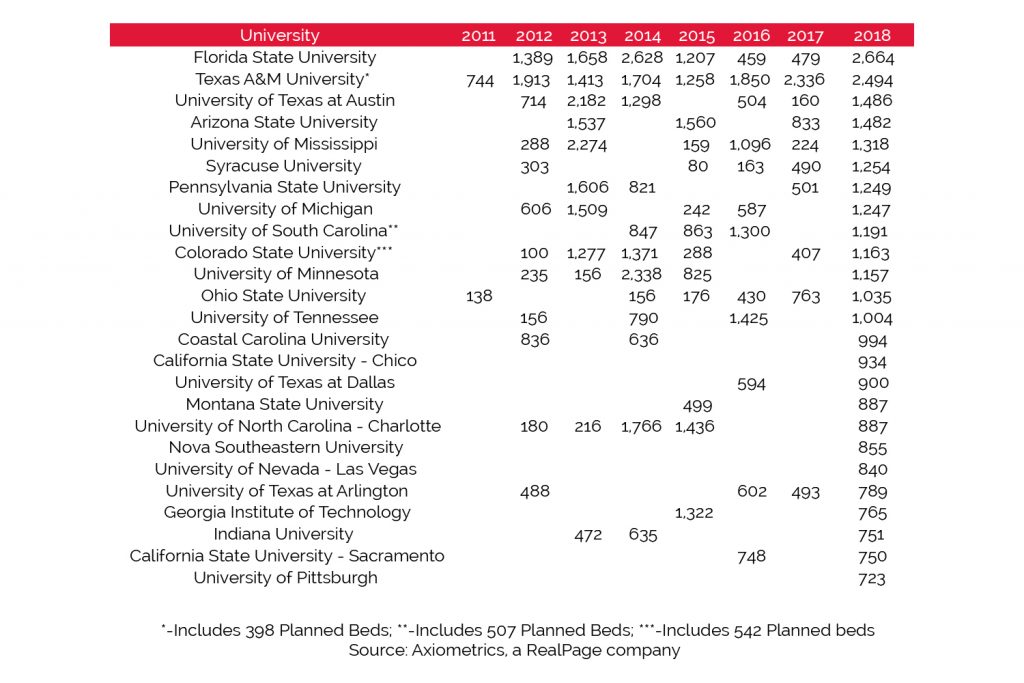 As of the October surveys, Florida State is set to add 2,664 new purpose-built student housing beds in the next nine months, after adding just 938 in 2016 and 2017 combined. FSU is one of just two universities in the 2018 Top 25 list to have added new beds each year since 2012. Texas A&M is the other such university, and has seen new supply each year since 2011.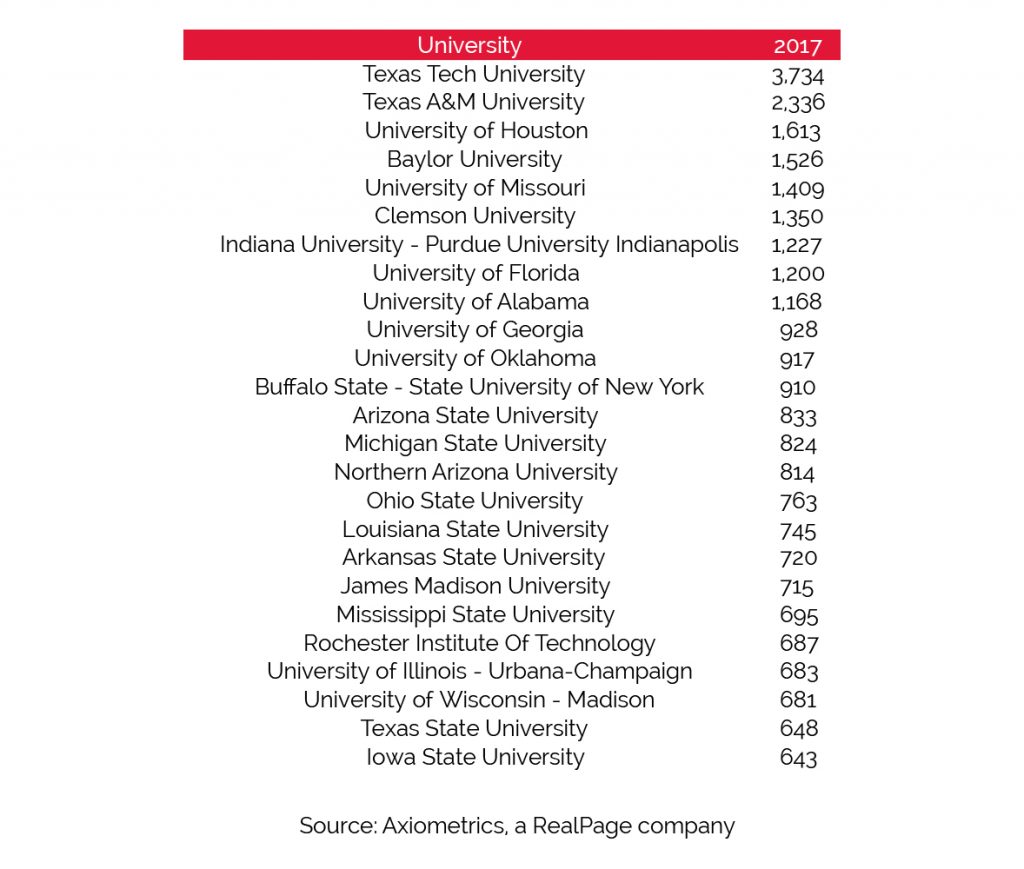 A&M's 2,494 beds identified for 2018 delivery (including 398 in the planning stages) will bring the total number of off-campus beds delivered since 2011 to a nation-leading 13,712. Florida State is second in that category, with 10,484.
Only 10 of the 2018 Top 25 received any purpose-built student housing supply in 2017, and only Texas A&M's 2017 deliveries came anywhere close to what that market expects in 2018. No. 3 University of Texas at Austin, No. 6 Syracuse, No. 8 Michigan, No. 10 Colorado State and No. 11 Minnesota are schools that will receive more than 1,000 new beds in 2018 but had received less than 1,000 purpose-built student housing beds in 2015-2017 combined.
With the footprint of purpose-built student housing expanding, four university markets that are either new to the sector or haven't received any new supply since before the Great Recession will enter the sector next year in the top 25 for supply. No. 15 California State-Chico has 934 beds on tap, while No. 19 Nova Southeastern University is expecting 855 beds.
Those are smaller schools, but two big-name universities known for commuter students and sports also will get a taste of off-campus student housing: No. 20 Nevada-Las Vegas, which had purpose-built student housing supply built before 2011, has 840 purpose-built beds identified for 2018 delivery, while the University of Pittsburgh expects 723 student spots.
While not new to student housing, the University of Texas at Dallas will receive its second wave of purpose-built student housing supply next year, with 900 beds added to the 594 it received in 2016. Montana State and California State-Sacramento also are expecting its first set of off-campus beds in a long while.
While the Top 25 of 2018 to date includes more purpose-built student housing supply than the 2017 Top 25, that isn't the case on an overall national level. Some 46,280 beds are expected to deliver in Fall 2018, compared to the more than 45,000 this year. But even if the national supply continues at the same level, the 2018 Top 25 chart is just another example of the flow of construction in different years.