Pre-Leasing Returns to Pre-Pandemic Norms as Rent Growth Doubles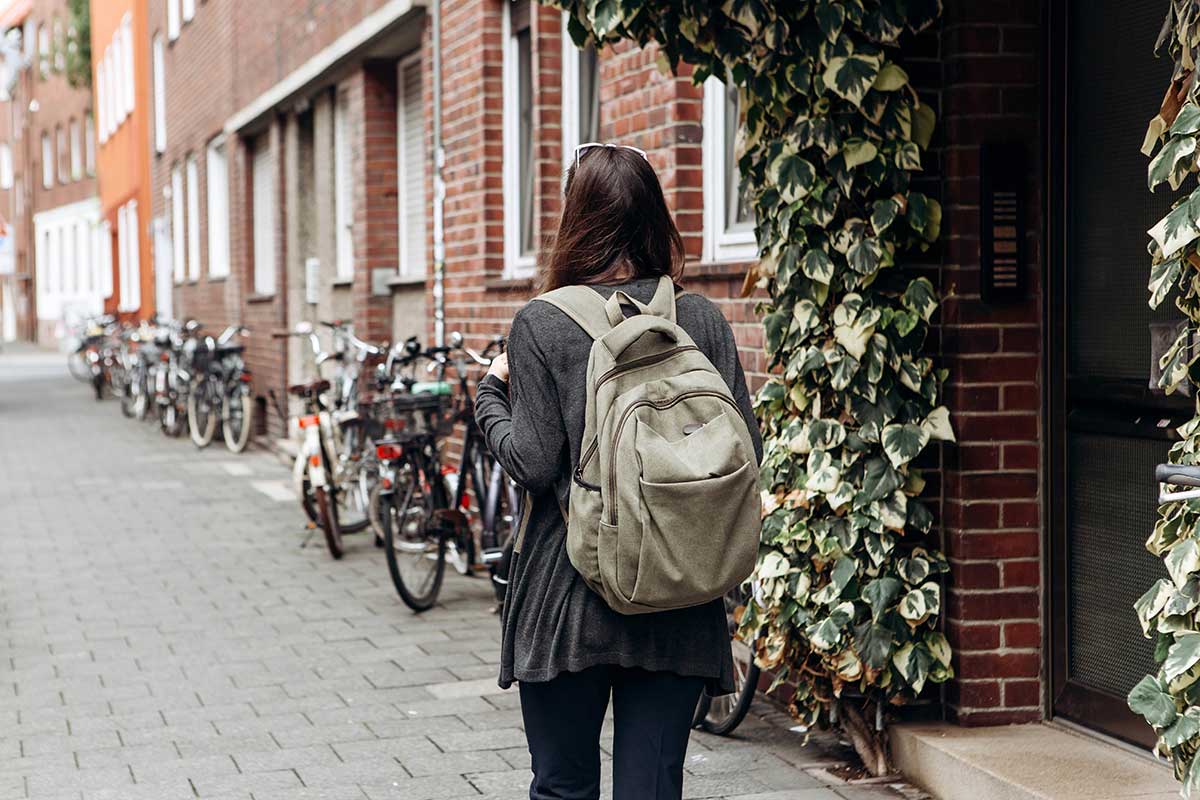 Three months into the Fall 2022 pre-lease season, student housing fundamentals look very similar to pre-pandemic norms, further indicating a return to normalcy in the industry.
As of December, 31.5% of beds at the core 175 universities tracked by RealPage were leased for the Fall 2022 school year. That rate registers above December 2021's pandemic-impacted rate of 25.2% and is nearly identical to December 2020's rate of 31.7%. In other words, pre-leasing now tracks in-line with pre-pandemic norms. This is another welcomed sign for the industry that COVID-19 effects are largely in the rearview for student housing.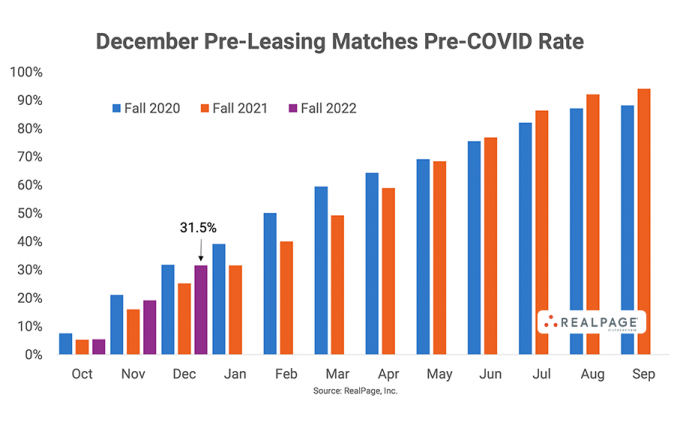 In another positive sign, about 20 schools in the RealPage 175 claimed pre-leasing at or above 50% in December. That's double the number of schools that claimed at or above 50% pre-leasing in December 2020 and nearly identical to December 2019's rate. That strong grouping of significant outperformers is also coupled with very few true laggards. This early in the pre-lease season, few schools raise red flags as laggards.
Rent change, however, marks a strong contrast to the recent past. As of December, annual effective rent change reached 3.1%. That figure easily dominates the year-ago rate when rent change was essentially stagnant (0.2%) and doubles the December 2019 and December 2018 rates of about 1.5% annual effective rent growth.
It's important not to overstate the significance of this strong rent growth. It's only December, and a lot could change throughout the remainder of the pre-lease season. The strongest rent growth is largely coming from schools that are catching up after being hard hit by COVID-19 over the last year or two, so that is impacting overall results. That said, about a third of beds in the RealPage 175 are spoken for – and at some of the highest rent growth on record.