Portland Puts Up Solid Performance in 2016, But Supply Shapes the Outlook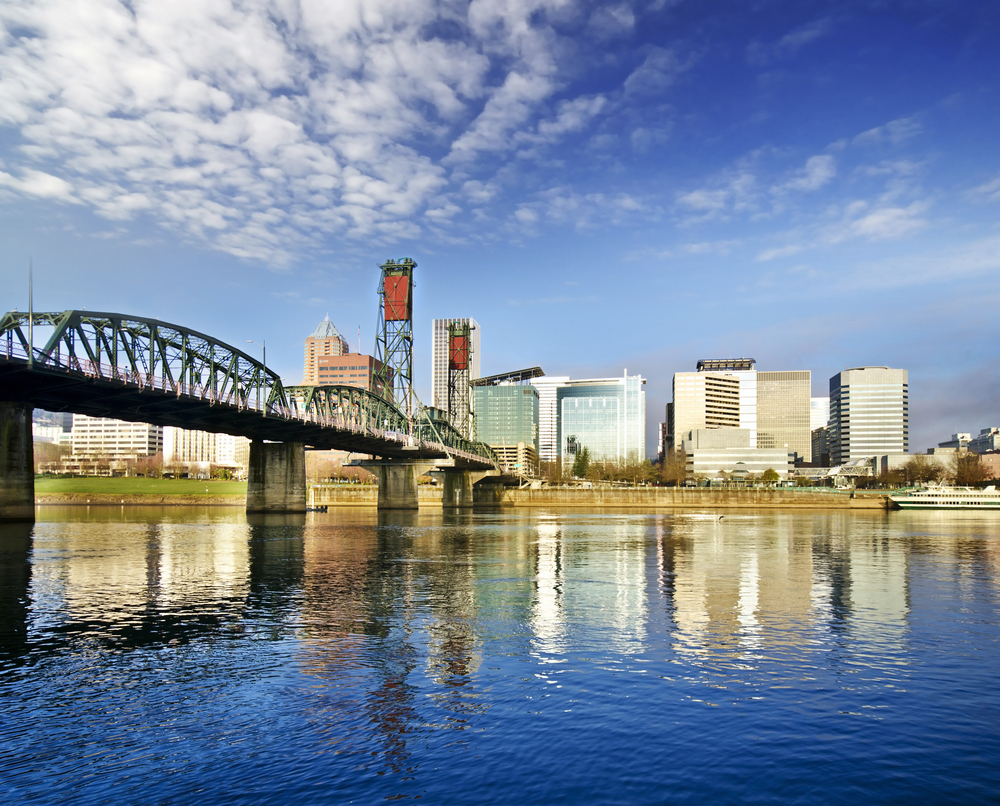 Despite an ongoing supply wave, Portland's apartment market continues to put up solid performances – but will the trend continue as deliveries mount in 2017?
With completions reaching 2,251 units in 4th quarter 2016, supply registered at 5,472 units in 2016. At the same time, the market saw net move-outs of 756 units during 4th quarter, a typically slow period for Portland due to cold weather and holidays. Annually, however, demand registered at 2,648 units, the weakest annual figure since 2013.
Weaker annual demand is not surprising, however, as the market remains essentially full with occupancy at 95.8% at the year's end. With fewer vacancies, demand tends to fluctuate. Demand for lower-tier product remains strong, as does absorption of new units, though lease-up velocity is lagging the aggressive pace of completions. The supply-demand patterns led to Portland's overall occupancy declines of 1.3 points for the quarter and 1.1 points for the year. Occupancy declines were concentrated in areas receiving the most new units.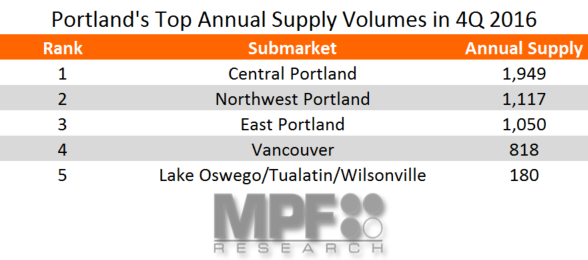 A healthy lease renewal rate helped occupancy in Portland's existing product. During 2016, 49.4% of residents re-signed. That figure, essentially unchanged from 2015, sits 3% above the annual average of five years ago. The stability of renewals is unsurprising, given the area's economic pull. From 2014 to 2015, Portland realized a real gross domestic product increase of 4.6%, according to the most recent Bureau of Economic Analysis data available. During that same period, the metro saw annual household income rise nearly 6%, the Census reported.
Such economic growth spurred hiring. According to the latest Bureau of Labor Statistics data, the Portland market added 35,800 jobs in year-ending November 2016. Those preliminary numbers spell out base growth of 2.8%. While new opportunities were spread across several industries, the most substantial gains could be attributed to the sectors of Government and Professional/Business Services. Each accounted for more than 20% of all new positions.
Rent hikes also reflected Portland's economic well-being. While the metro saw rental rates dip 0.9% in 4th quarter 2016, annual rent change settled at an impressive 6.2%. The greatest annual growth, 10.2%, occurred within Salem. Submarkets Southeast Portland and Gresham/Far East Portland also hovered near the 10% mark.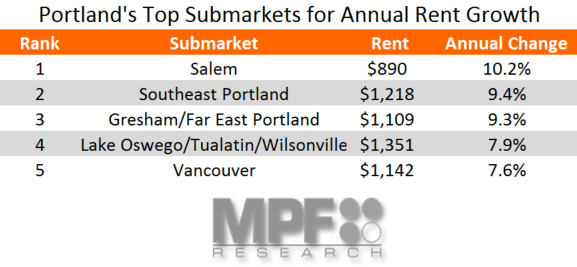 Renewal rent change was even stronger. In 2016, renewing residents paid an increase of 7.8% to remain in place. During the same 12-month period, new leases secured an average rate change of 7.5%. The combined rate change was charted at 7.7%. Monthly rents in metro Portland now average $1,252.
Looking ahead, ongoing construction in 4th quarter 2016 hit 8,713 units, 19.6% above the five-year average. While more than half of Portland's development is occurring within Central Portland and East Portland, most submarkets are seeing construction activity. Nearly 75% of all in-progress units are expected to complete over the next year, which would top the 2016 completion volume. In turn, RealPage Analytics expects occupancy to remain around current levels, but pricing power for new leases to cool.