South, West Metros Lead for Population Growth in 2016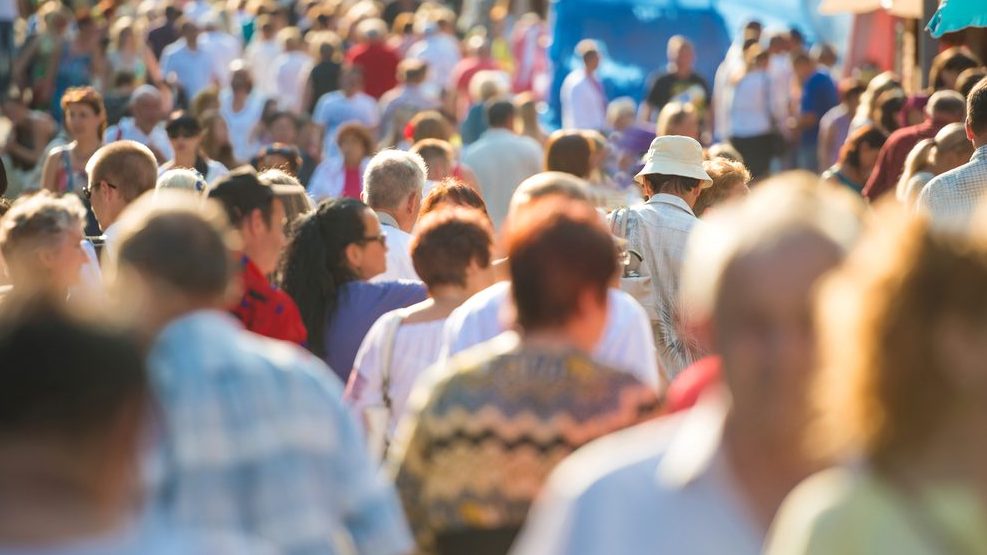 Spring is in the air, and that can mean only one thing: new Census population estimates, of course. The Census Bureau just released their eagerly anticipated (among a certain set) population estimates for 2016. Of particular interest is the year-over-year population change among U.S. metros, which helps shed some light on a few apartment market trends over the last year.
Among the 50 largest U.S. apartment markets as defined by RealPage's Axiometrics, Austin had the largest population growth rate in 2016, at 2.9%. In fact, Austin has ranked #1 in terms of annual population growth since 2011. Raleigh and Orlando both grew about 2.5% between 2015 and 2016, followed by Charleston and Las Vegas (2.2%). One thing stands out quite clearly in the rankings above: the fastest-growing large apartment markets are southern or western metros.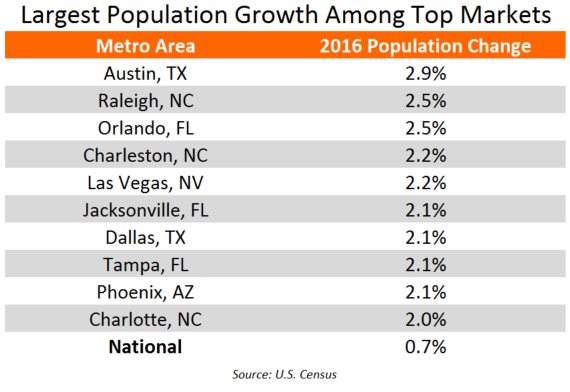 Turning to large markets with the slowest population growth rates in 2016, the mix is somewhat more diverse. Those metros include two of the most populous – Los Angeles and Chicago – as well as a few of the top 50's smallest – like Birmingham – which lack strong growth catalysts. However, most of the laggards are located in the Midwest and Northeast. Only three of Axiometrics' top 50 apartment markets saw population decline in 2016, with Chicago's decline being the most severe. Meanwhile, St. Louis saw essentially no change year-over-year.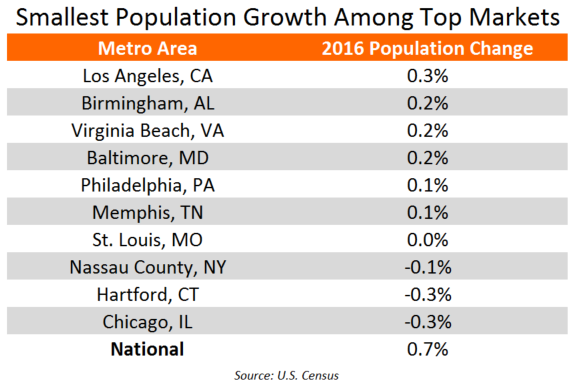 By and large, the fastest-growing metro areas in the country tend to have apartment markets with some of the highest apartment inventory growth rates in 2016. Among major apartment markets, Charlotte, Austin, Raleigh/Durham saw inventory growth rates greater than 4%, and each of these metros saw population growth rates above 2% in 2016. On the other hand, Jacksonville, Tampa and Las Vegas are three apartment markets with strong population growth, but average or slightly-below-average inventory growth, compared to the country as a whole.