Phoenix Enjoying Strong Job Recovery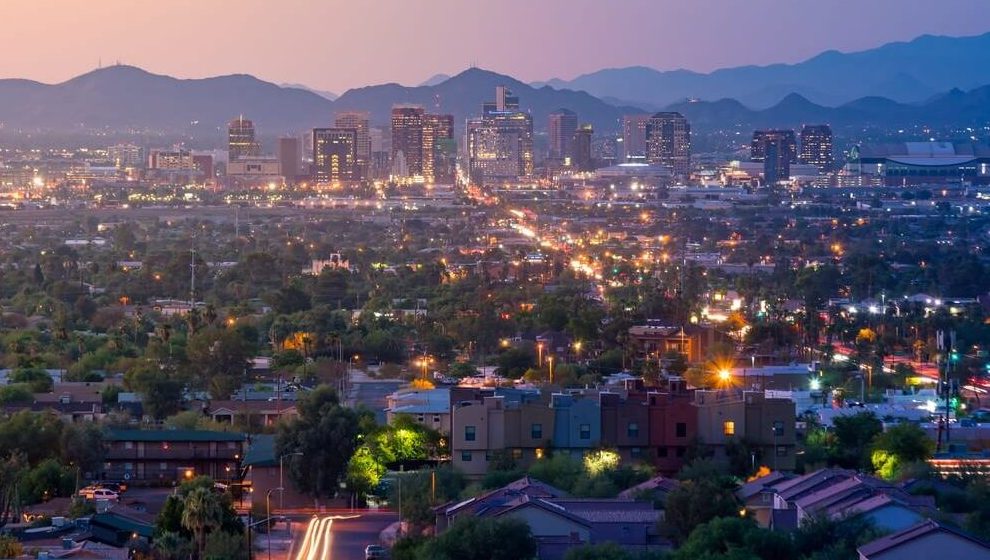 While Phoenix has not completely regained all the jobs lost during the worst of the COVID-19 pandemic, employment recovery in recent months is driving apartment demand.
Like pretty much every market across the country, Phoenix saw its job market take a hit as the spread of the coronavirus forced business shutdowns in March and April. About 214,000 jobs were eliminated in that two-month period, downsizing the Phoenix employment base by roughly 10%. Since then, the recovery pace has been strong and, as of November, the hole has been reduced to about 43,000 positions, leaving the job count 2% under its pre-pandemic level.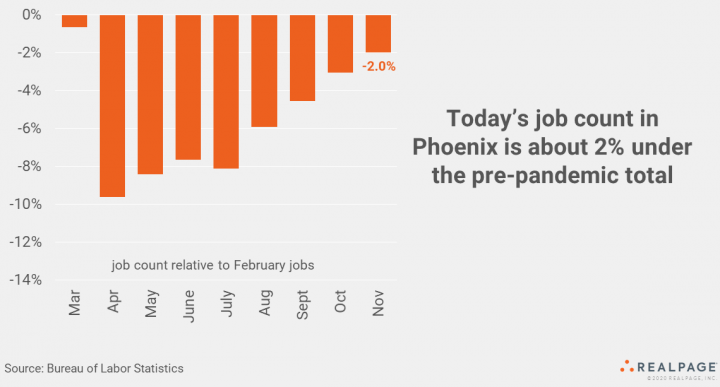 Partly because Phoenix is typically a solid job market, the metro routinely ranks among the country's leaders for population growth. The market is a retirement hub, but also attracts young adults at a solid pace.
These demand drivers bode well for the market, and will be especially important in the near term, when Phoenix is expected to receive a large slice of new apartment supply. Completions scheduled for 2021 and 2022 well exceed the levels recorded in recent years, with peak annual delivery volumes reaching as high as 16,700 units in early 2022.
For more information on the Phoenix apartment market, watch the webcast: Up Close and Local: Phoenix Market.