Phoenix Commands Nation's Strongest Rent Growth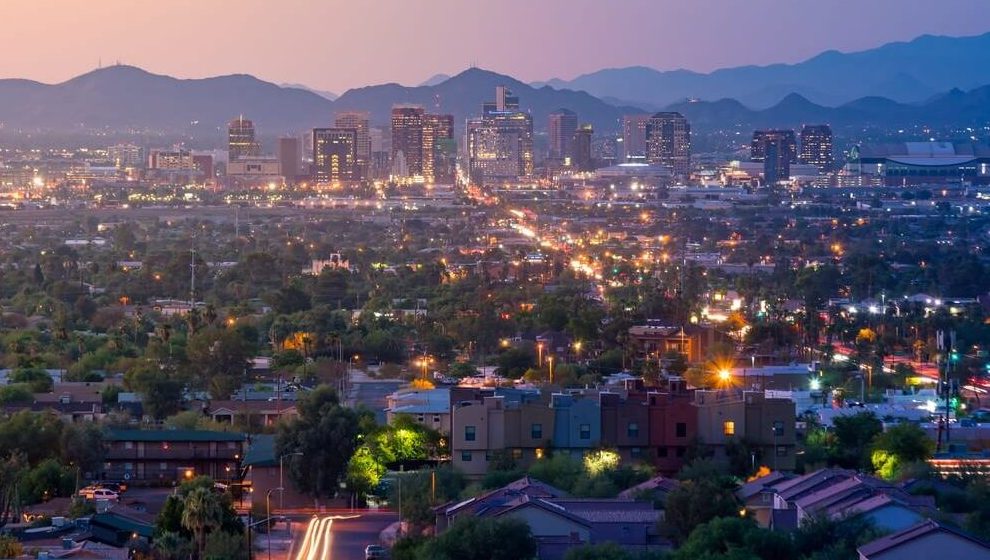 After suffering some of the steepest rent cuts nationally during the financial crisis, Phoenix has recovered well, and now commands a drastic lead in pricing performance among the nation's biggest markets.
As of January, annual rent growth in Phoenix hit 7.7%, by far the best showing out of the 50 largest markets and well ahead of the national average of 2.9%. In fact, Phoenix has spent half of the past decade as an outperformer for annual rent growth, topping U.S. norms by an average of 290 basis points (bps) since the beginning of 2015.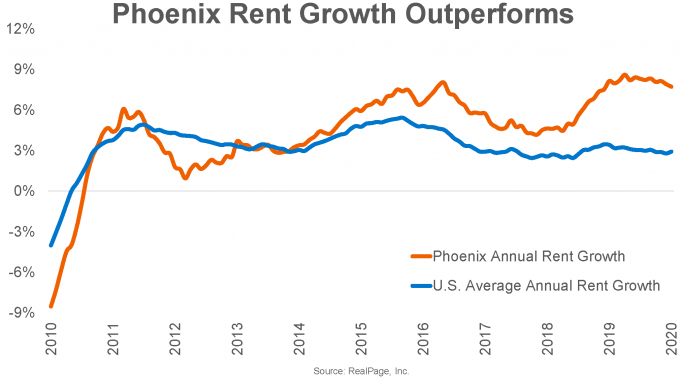 Adding up growth since the beginning of the economic cycle, Phoenix rents have climbed roughly 49%, ranking among the country's biggest upturns. Increases were stronger in only seven markets: the three Bay Area metros (56% to 59%), Denver (55%), Seattle (52%), Portland and Sacramento (both at 51%).
As of January, all product classes in Phoenix were commanding rent growth above the 6% mark. Class B units were the rent growth leaders, with prices up 8.4%. Class A stock wasn't far behind with rent growth of 7.7%, despite the sizable amount of new luxury stock moving through initial lease-up.
While Class C properties registered rent growth at a lower 6.3%, this was strong relative to historical Phoenix norms and was the best Class C pricing performance among the country's largest markets. Other markets logging nation-leading rent growth in January include Orlando (5.6%), Miami and Riverside (each with 4.8%).
For more on the apartment sector in greater Phoenix, watch the recent RealPage Asset Optimization webcast, Up Close and Local: Phoenix Market Update.