NYC and DFW New Apartment Permits Surge in January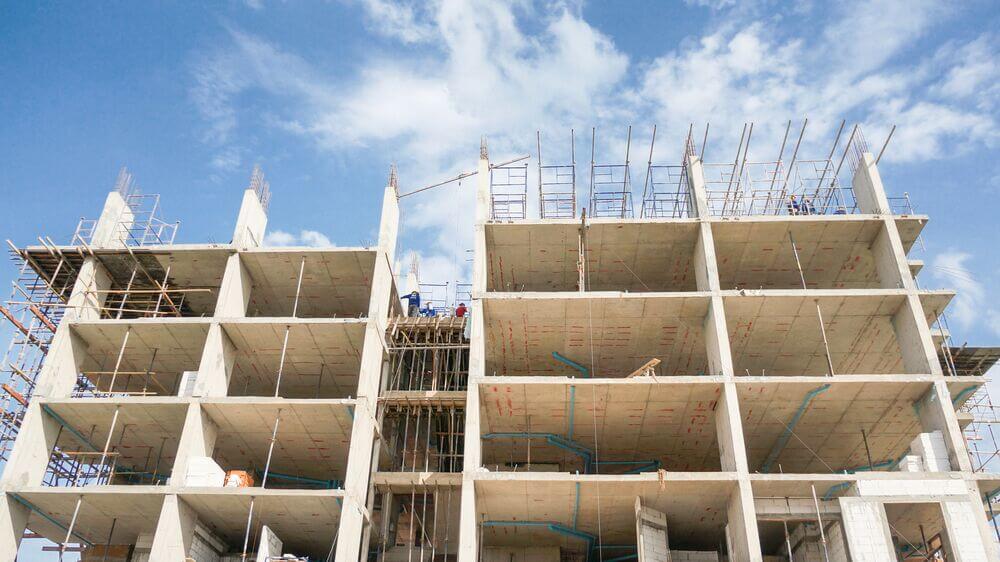 The New Year brings reinvigorated permitting momentum for a pair of major metros, boosting national numbers above the year-earlier volume.
During January 2017, total U.S. multifamily permitting activity fell 7.2% from December 2016 but rose 14.1% from a year prior, according to preliminary data from the U.S. Census Bureau. A total of 30,800 multifamily units were approved for construction by local governments across the country in January.
For the month, there was a large disparity among the nation's top 10 markets for multifamily permit volumes.  The top two metros each saw more than 3,400 units authorized for construction, while the bottom five each saw fewer than 1,000 units permitted. In December 2016, only two leading metros authorized less than 1,000 units. In November 2016, one did. The October 2016 and September 2016 leaderboards contained no metros permitting less than 1,000 units.
In all, the top 10 metros for permits in January 2017 combined for 16,846 authorized units. The last month to log as many was September 2016. For the year's first monthly tally, New York realized an astounding 533.1% year-over-year increase, permitting nearly 4,500 units, while Dallas/Fort Worth recovered from December 2016's #4 placement with an impressive 3,459 units in January 2017.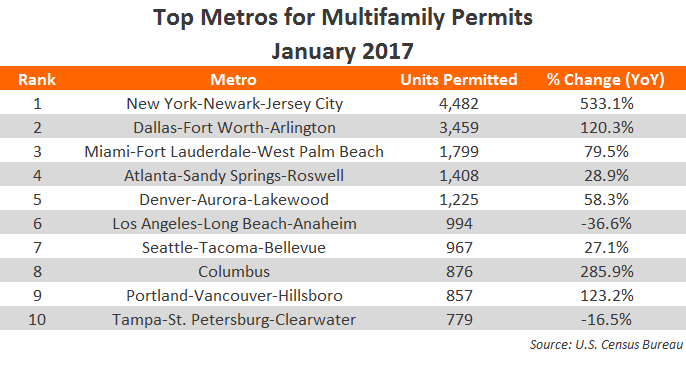 Much of the remainder of the leaderboard was unrecognizable from the previous month. Miami, Denver, Columbus, Portland and Tampa were introduced to the monthly standings, pushing Orlando, San Francisco/Oakland, Phoenix, Minneapolis/St. Paul and Las Vegas from the leaderboard. The new roster translated to a three-spot drop for Los Angeles and a two-spot drop for Seattle.
A separate Census report shows a total 28,600 multifamily units started construction in January 2017. That figure represents a 24.9% increase from the first month of 2016.