P3s Find Creative Ways to Finance Student Housing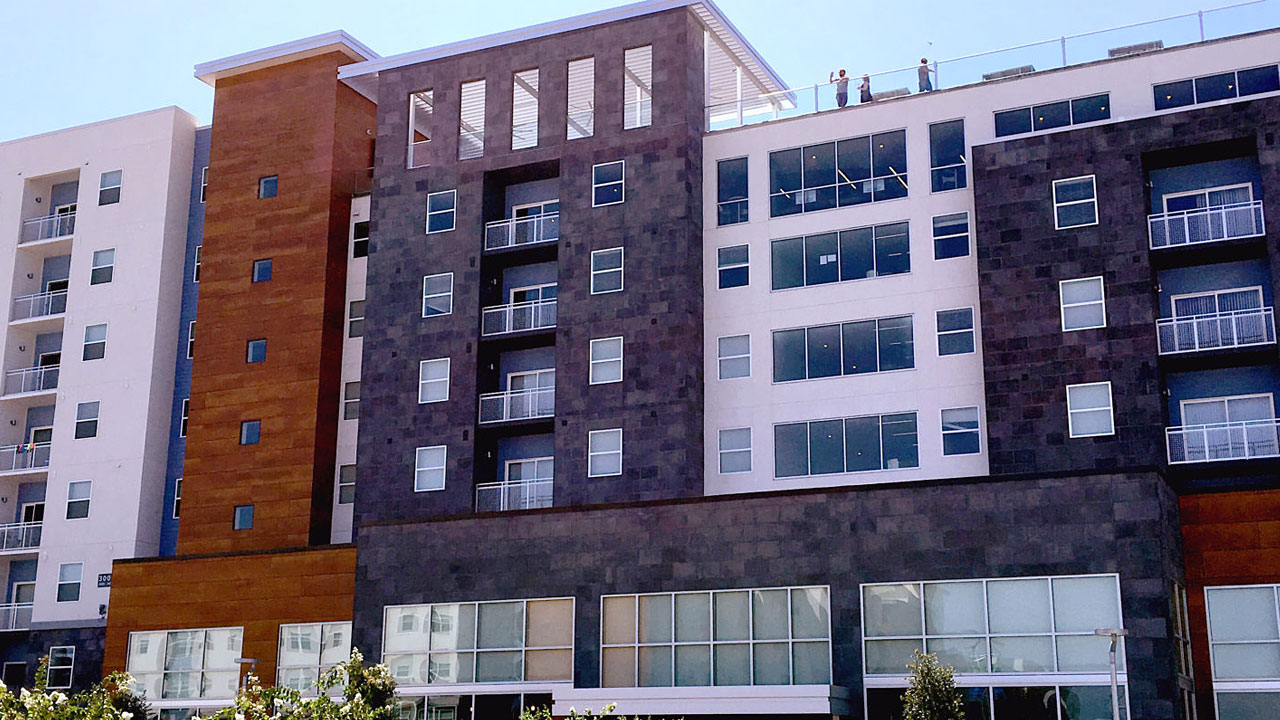 The University of California, Berkeley was experiencing a student housing shortage that was forcing it to accommodate a group of students in residence halls at other, nearby colleges.
The University of Nevada Las Vegas was able to house only about 6% of its student population and was eager to move away from its reputation as a commuter school.
And Texas Woman's University in Denton, TX was looking to preserve its debt capacity as it carried through several construction projects.
The solution to their issues was the same at all three universities: public-private partnerships.
Public-private partnerships, or P3s, have increasingly become a tool for universities looking to build or update student housing without taking on the entire responsibility and/or debt for doing so. As such partnerships have become more common, the private companies entering into them and the financing options they offer have become more diverse and creative.
UC Berkeley's 781-bed Bancroft Residence Hall is a P3 project with American Campus Communities (ACC), funded through the company's American Campus Equity (ACE) program. Like two other ACE projects in the works this year – Columbus Avenue Student Apartments at Northeastern University in Boston and Greek Leadership Village at Arizona State University in Tempe – the partnership is structured around a ground lease that ACC has with the university.
Though ground-lease agreements, in which the university owns the land for development but the private company constructs, owns and possibly operates the residence, are a common way to arrange a public-private partnership, they aren't the only option.
ACC's early P3 projects were not financed by the company, but through third parties. In these arrangements, the university secured funding that was entirely project-based and that stayed off the university's balance sheet as long as the development was successful. William Talbot, executive vice president and chief investment officer at ACC, said the company had done over 60 such projects at a value of $2.4 billion.
"We have two projects this year that we'll develop under the third-party model, and a number of the assets that we're pursuing now are more likely third-party opportunities than ACE," Talbot said during a recent AXIOPod episode.
Park West (pictured above), a public-private partnership at Texas A&M University that is being developed by Servitas, is another example of a project in which equity for a development came from a source other than the university or private developer involved. A nonprofit organization, National Campus and Community Development-College Station, ground-leased the land for that development, according to an article in "The Eagle." Construction was funded by bonds issued by another company, New Hope Cultural Educational Facilities Finance Corp., and were taken to market by Raymond James Financial.
Financing isn't the only area in which P3 projects are becoming more creative. The Lobo Rainforest building in downtown Albuquerque is a development between Signet Development and the University of New Mexico. As part of the larger Innovate ABQ project, the building will eventually be home to entrepreneurial development programs and startup businesses, as well as 310 students, the "Albuquerque Journal" reported.
As universities continue to reach out to private developers for help with their housing needs, the potential for expansion to other areas of on-campus development grows.
At a panel at the recent InterFace Student Housing Conference, Jamie Wilhelm, executive vice president for public-private partnerships at ACC, stated that the next step for P3s is to branch out into developing food services, research buildings, parking and stadiums.
Ultimately, the goal is for universities to be able to focus on their core functions of education and research, and devote as much of their staff resources and funds to those areas as possible. In light of tightening state budgets, it's becoming more difficult to do that and replace the aging and outdated housing stock prevalent on most campuses.
As Talbot stated, there is a "growing need to really recruit the best and brightest. Part of that recruitment is offering modern housing which has the amenities and has the living accommodations that these students want."
Private developers are stepping in to fill that need. As these trends continue, privatization of on-campus development is going to become even more attractive.