On-Campus Deliveries to Spike in 2020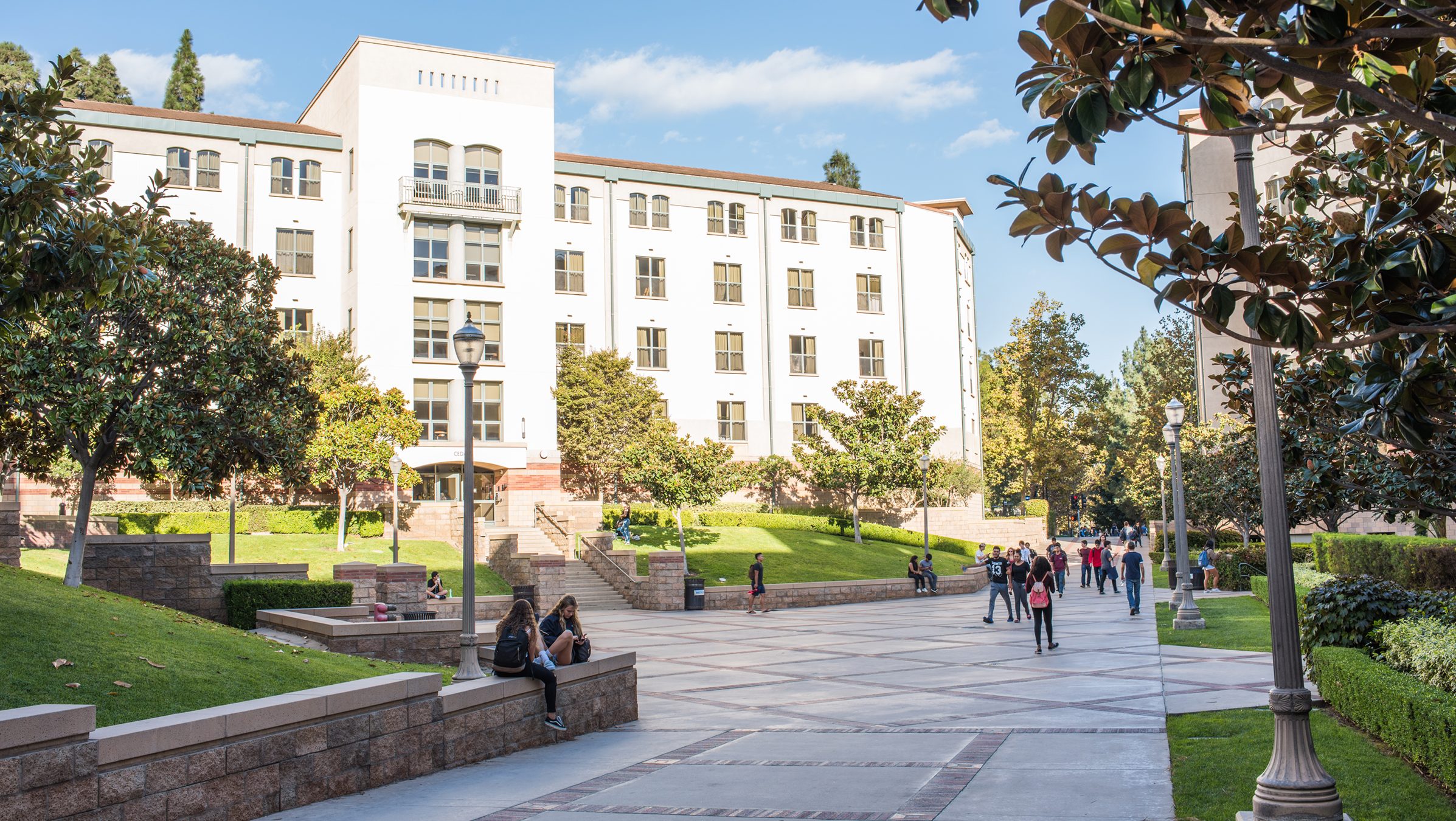 While off-campus completions have been prolific at some schools, nationwide student housing supply has been steady. Off campus, annual supply has hovered between 37,000 beds and 43,000 beds since 2015, and that level is forecasted to taper down in the coming years.
On campus, however, it is a different story.
In 2020, the 175 major universities tracked by RealPage are set to see more than 35,000 new, on-campus beds. Annual supply hasn't been this high on campus since 2001.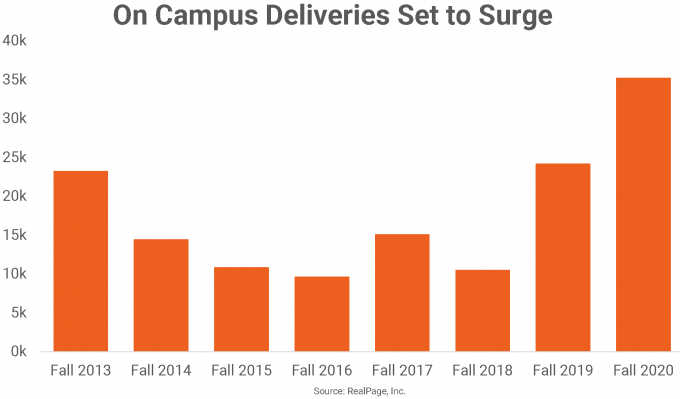 The vast majority of schools in the RealPage 175 will see new on-campus supply in 2020. Of the 175 schools, 156 will see new supply next year with an average of about 227 beds per campus. Schools that will claim the most new supply in 2020 include several University of California schools, many schools in the Sunbelt and other schools that are generally seeing healthy enrollment growth.
The University of California – San Diego will see the most new supply on campus in 2020 with 2,221 new beds. University of South Carolina isn't far behind with 1,882 expected beds. Purdue, the University of Houston, the University of Carolina – Wilmington and UC Davis will all see between 1,000 and 1,400 new beds in 2020.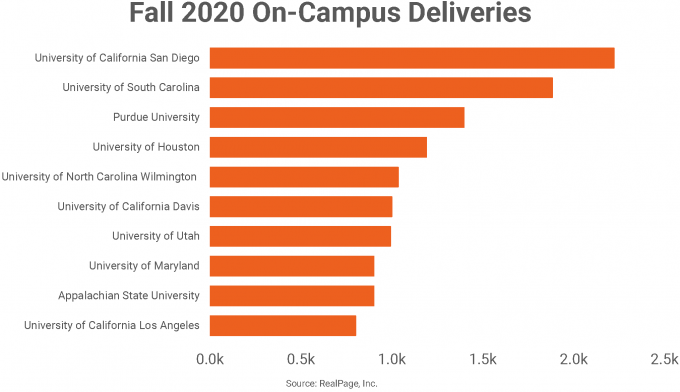 And this isn't a one-off year for high supply at many of these universities. UC San Diego, UCLA and UC Davis all make the list of universities that have seen the most new supply this cycle, which began in 2011. Through only two universities have seen more than 4,000 new on-campus beds this cycle: Ohio State and University of Washington.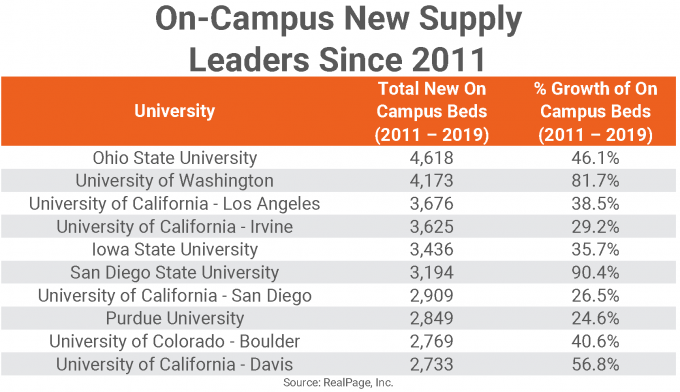 Across the RealPage 175, about 140,000 beds of on-campus housing have delivered between 2011 and 2019. The 10 schools above account for about one-quarter of those deliveries.
This list includes many urban core schools, like Ohio State and University of Washington, as well as more University of California system schools.
On-campus supply tends to be concentrated at schools where it's hard to build off-campus stock because of limited site availability or high development cost.