Occupied Apartment Count is Bigger in Texas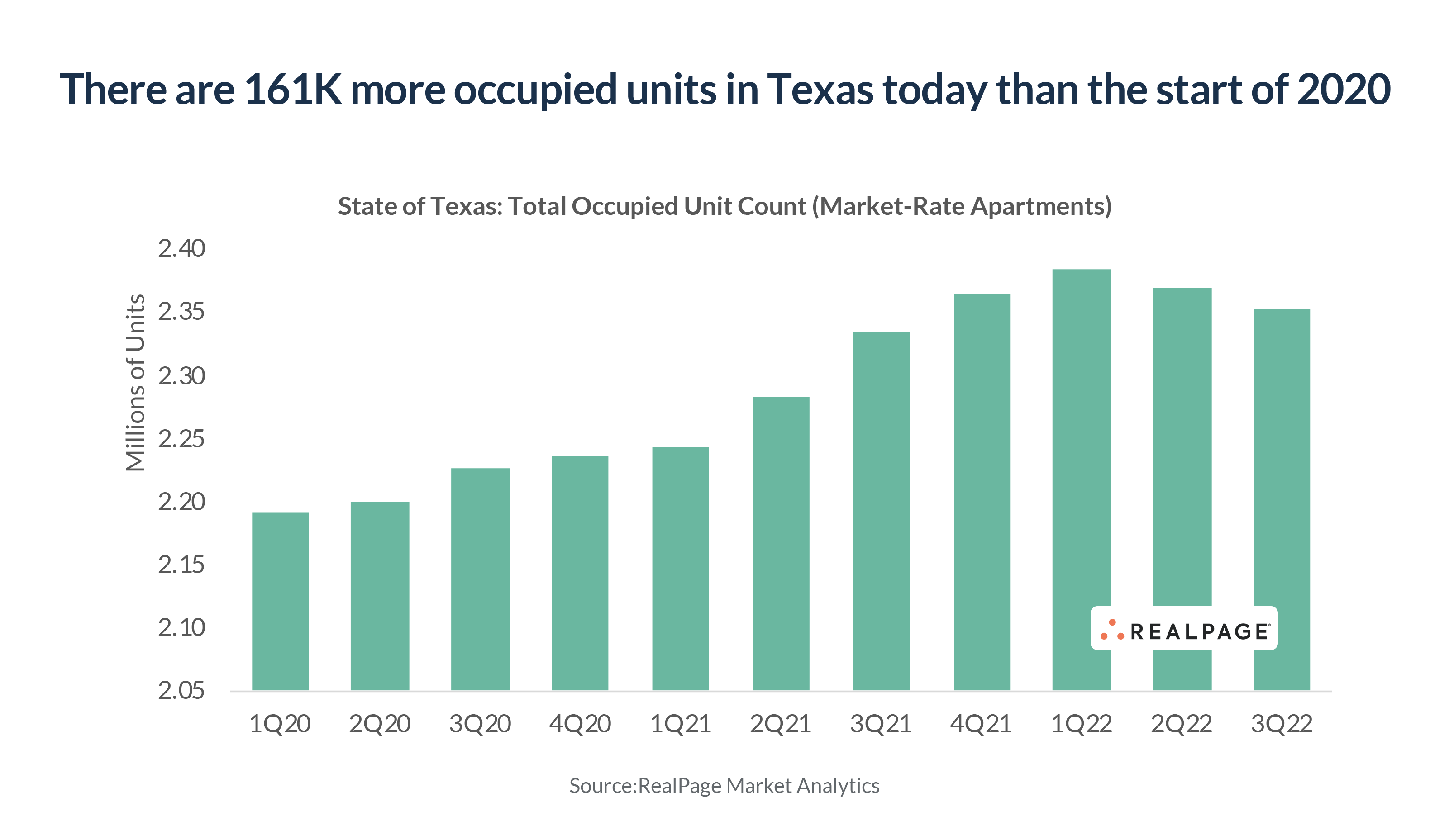 Despite declining apartment demand across the nation in recent months, the total occupied unit count in Texas is well ahead of pre-pandemic norms. Since the start of 2020, the total number of occupied units in Texas is up by nearly 161,000 units, equating to a 7.3% increase. Leading the charge, the Texas markets with the biggest increase in occupied units since the start of the pandemic are Dallas/Fort Worth (62,400 units), Houston (46,200 units) and Austin (29,200 units). Total percentage growth was largest in Midland/Odessa (13.6%), Austin (12.2%) and Dallas/Fort Worth (8.6%). In fact, only two small Texas apartment markets – San Angelo and Victoria – have fewer occupied units today than they did two years ago.
For more information on the state of the Texas apartment markets, including forecasts, watch the webcast Market Intelligence: Q4 Texas Update.