Occupancy Decline Differs Across the Three Florida Regions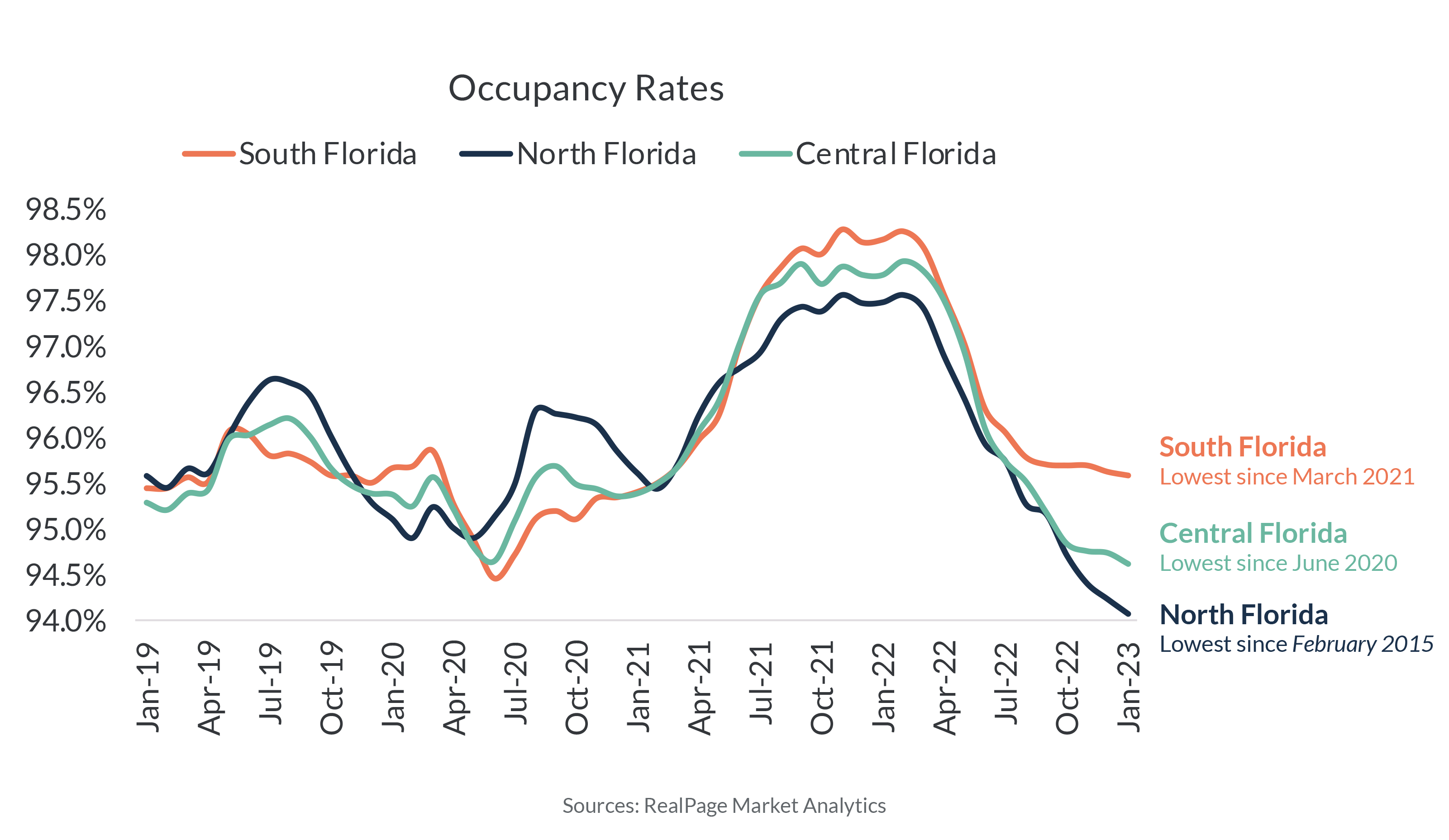 While the trajectory for apartment occupancy is headed downward across Florida, the three regions of the state differ in intensity. Just a few years ago, this performance gap looked quite different. In North Florida, occupancy rates have fallen most severely, hitting an eight-year low in January at 94%, though much of that decline is weighed down by the recent plunge in Jacksonville. While Gainesville and Tallahassee have also hit multi-year lows, today's occupancy essentially matches the low points these markets hit in 2021, when remote learning affected colleges in those areas. Central Florida's occupancy contraction over the past year was deeper than in North Florida, but the ending rate as of January was a little higher at 94.6%. South Florida, meanwhile, has effectively rebounded back to pre-pandemic norms, with occupancy hitting 95.6% in January.
For more information on the state of the Florida apartment market, including forecasts, watch the webcast Market Intelligence: Q1 Florida Update.