Northeast, West Have Top Apartment Markets for Occupancy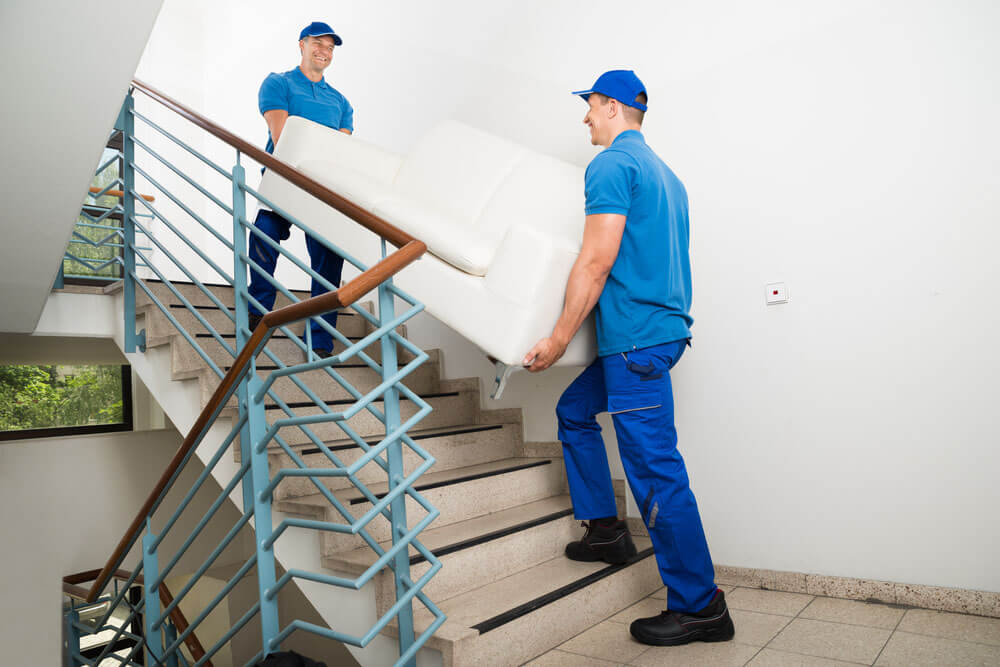 Metros in the Northeast and West were the top apartment markets for occupancy rates in July 2017, according to apartment rental data from Axiometrics, a RealPage company.
Among the nation's top 50 apartment markets, four metros in the West, all in California, landed in the top 10 for apartment occupancy rates. Meanwhile, three metros in the Northeast posted rates among the nation's top 10.
Many of the metros in those two regions have been witnessing a housing shortage, keeping occupancy rates tight. However, there were some exceptions, most notably Minneapolis-St. Paul, Columbus and Orlando.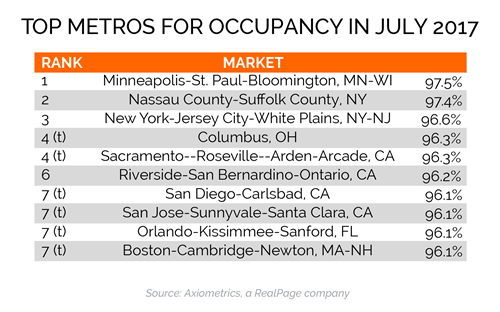 Taking the No. 1 occupancy slot in July was Minneapolis-St. Paul, with occupancy at 97.5%, according to Axiometrics apartment rental data. Minneapolis is no stranger to the occupancy leaderboard. The metro has recorded one of the tightest readings among the top 50 markets nationwide for the past five years, landing in the top 10 in all but five months over that period. Furthermore, the metro has been the top apartment market for occupancy over the past 15 months.
A relative newcomer to the list of top apartment occupancy rates was Columbus, OH, where occupancy rates rose 60 basis points (bps) over the past year and 150 bps over the past five years, the rental data found. Columbus tied with Sacramento, a late-recovery market, for No. 4 in July. While Columbus has landed among the top 10 in four of the past eight months, it was not a member of the elite club prior to that period.
San Jose has been the comeback kid among top apartment markets. After hanging out in the leaderboard in nearly every month from 2009 through mid-2015, it dropped off the list as supply increased. As the metro worked through new completions, it returned to the top 10 during the past two months. Likewise, rent growth has returned in San Jose, one of two Bay Area metros were cuts were seen over the past year.
Orlando is perhaps a surprise member of the top 10 in July. That South region metro has benefitted from strong demand, driven largely by robust hiring activity and growth in the young adult population, as supply levels have remained elevated. A brief pause in completions recently has allowed for lease-up of new units, boosting occupancy in July.
Most of the metros on the occupancy leaderboard have maintained strong rates over the past five years. All of those metro's posted July 2017 occupancy in line with or up to 100 bps above their five-year averages.
Notably absent from July's list was Miami and Oakland, which had made regular appearances to the top apartment markets for occupancy over the past five years. Miami's July 2017 apartment occupancy rate of 96.0% was 20 bps below the metro's five-year average, while Oakland's occupancy rate, also 96.0%, was 30 bps below its five-year average.