Apartment Renters Keep Up with Payments But Face Uncertain Months Ahead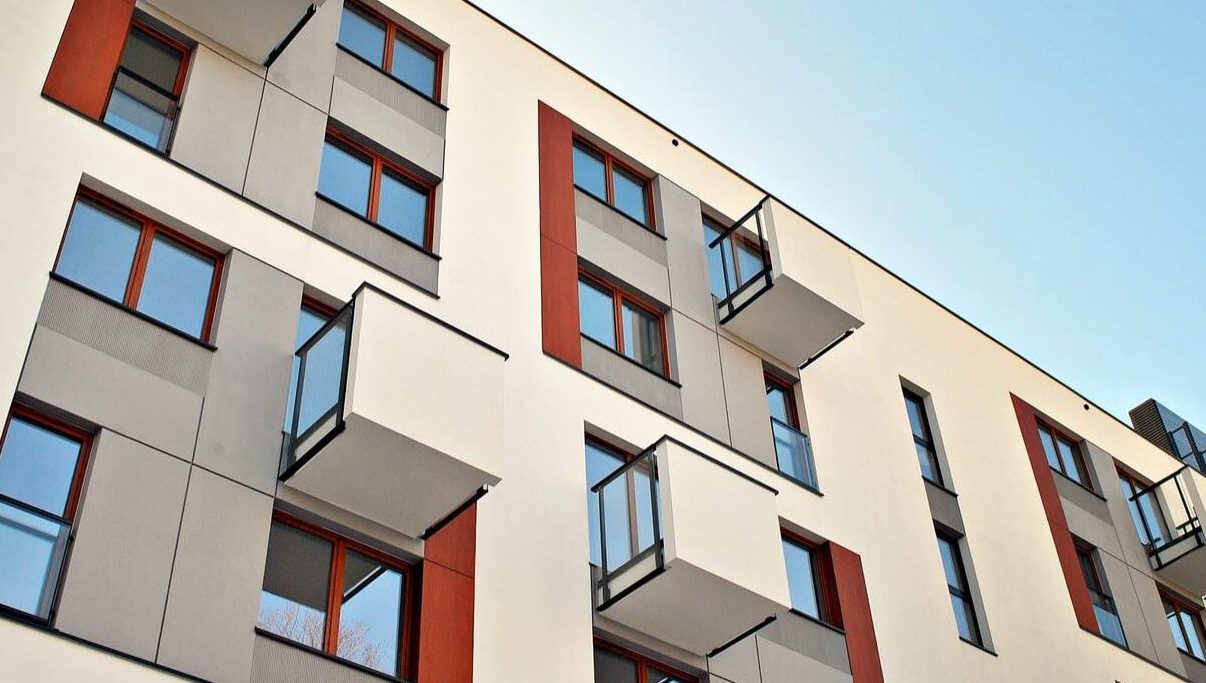 Market-rate apartment rent collections continue to come in above expectations, but the upcoming expiration of federal unemployment benefits at the end of July looms over the outlook.
As of June 27, 94.2% of market-rate apartment renters paid their monthly rent, according to the latest data from the National Multifamily Housing Council's Rent  Payment Tracker. That's down 0.5 percentage points from the same time last year, but up 0.9 points when compared to the same time last month.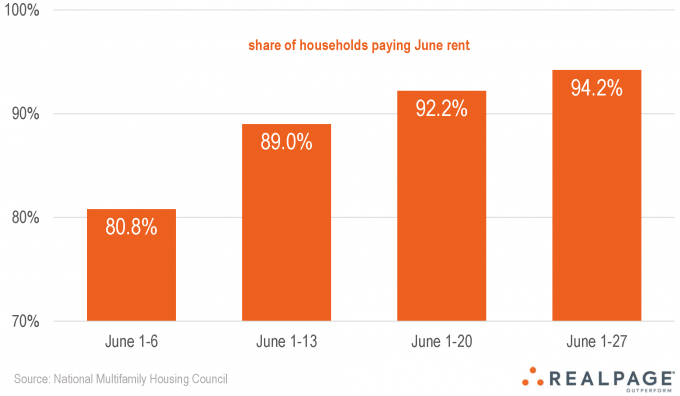 RealPage stats show payments by product class continue to follow the patterns seen earlier. Between 94% to 94.5% of those living in Class A and B product are up-to-date on their rent payments, while the share is moderately lower at roughly 88.5% in the Class C stock.
On a metro level, only two large metros reported collections rates below 93%: Las Vegas (92.3%) and New Orleans (90.7%). Another spot with continued challenges is Los Angeles, where the share paying rent by June 27 dropped a national-worst 4 percentage points year-over-year, to a rate of 93.4%. Sizable year-over-year drops were also recorded in Las Vegas (-3.5 points), Cincinnati (-2.8 points) and New Orleans (-2.7 points).
The federal CARES Act included a $600 weekly unemployment check on top of existing state benefits. Given double-digit unemployment, those benefits are widely viewed as critical to keeping money flowing through the economy – including rent payments. Congress has discussed several different solutions, including direct rent subsidies, but has yet to find agreement between the House and Senate.