New Apartment Traffic Down 25% in New York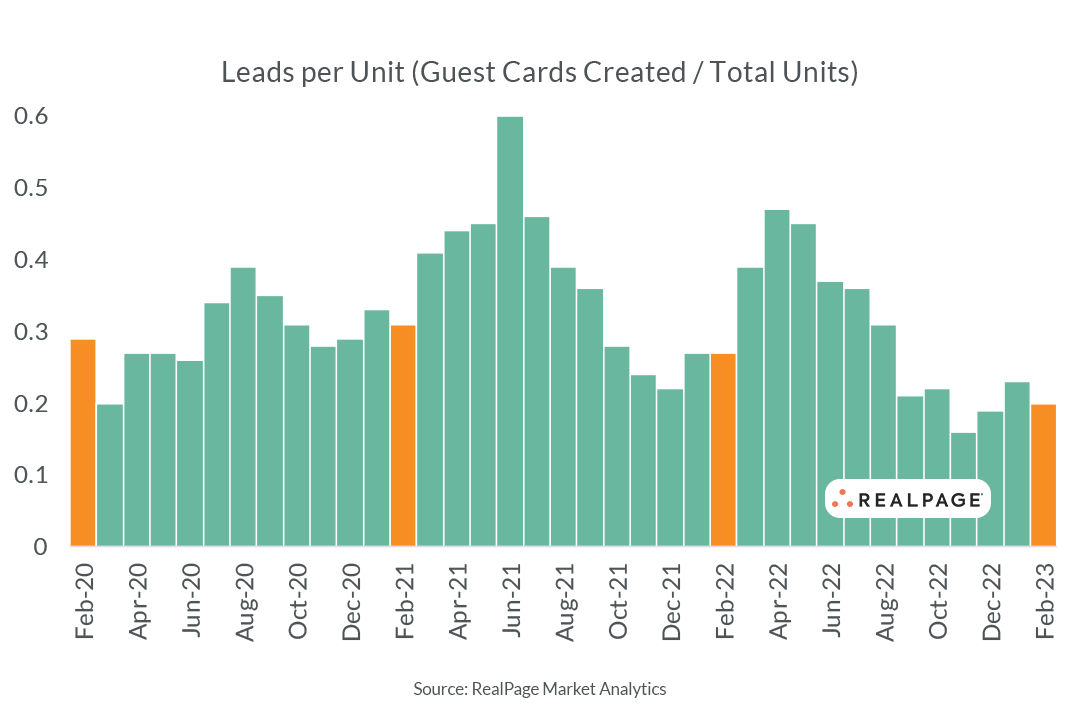 Leasing traffic in the New York apartment market has slowed in recent months. While much of the recent slowdown can be attributed to normal seasonality in the winter months, this market is beginning to see a decline in leasing traffic overall, which is reflective of what is happening across the nation. Between February 2022 and February 2023, the total number of perspective renters shopping around in the New York apartment market fell by 25%. On the upside, a lot of New York residents are choosing to renew their leases, despite the decline in leasing traffic. In February 2023, roughly 65% of expiring leases were renewed in New York. That's among the highest in the nation and comes in about in line with what this market's pre-pandemic norm.
For more information on the state of the New York apartment market, including forecasts, watch the webcast Market Intelligence: Q2 New York City Update.