New Supply Makes Room for Solid Apartment Demand Across the Carolinas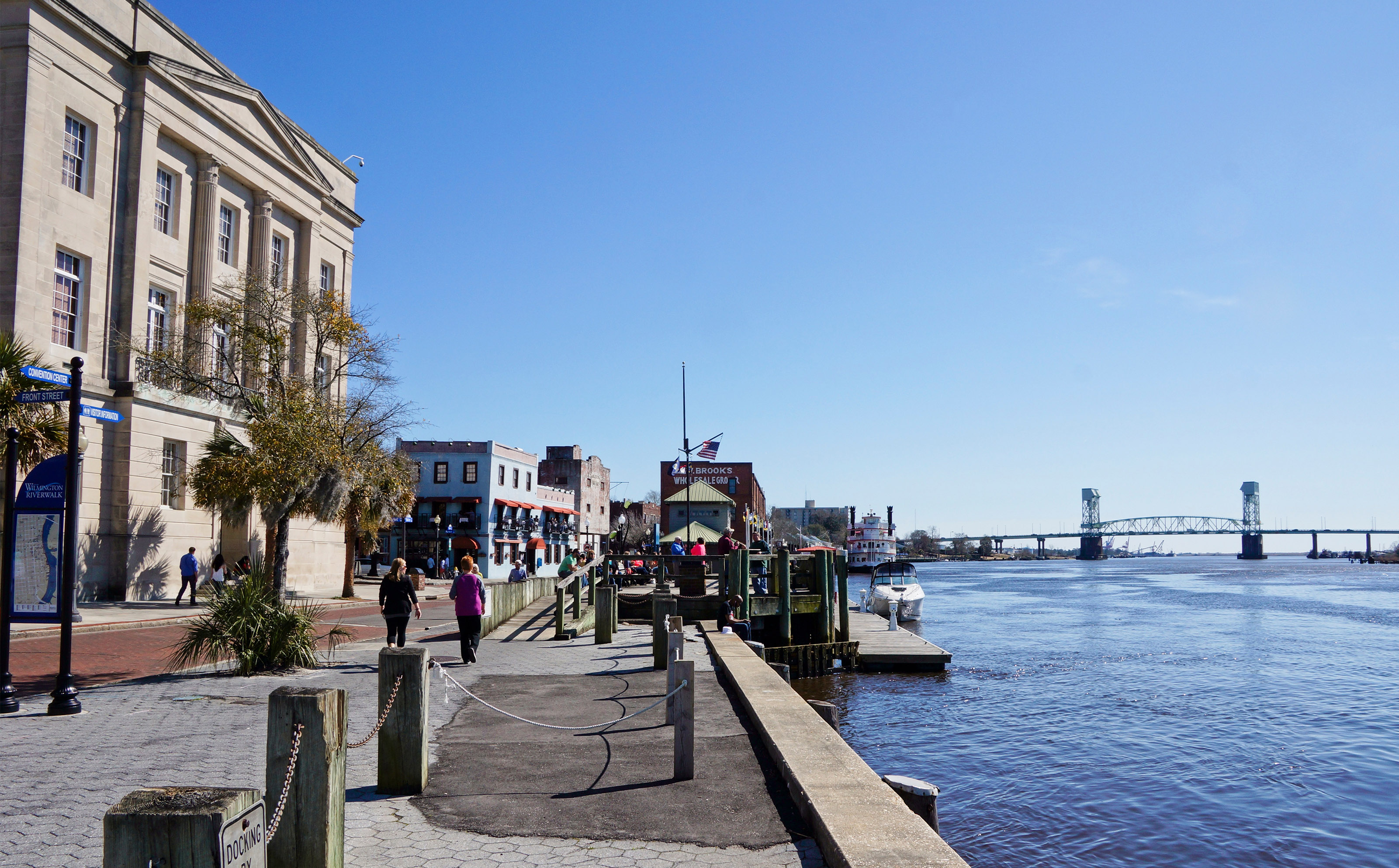 As investment interest grows across the Carolinas, solid apartment demand has been running parallel to elevated construction volumes.
When mapping out the total inventory absorbed since the start of 2020 in the Carolina markets, compared to the inventory delivered in that same time frame, a tight correlation can be seen. New supply has helped accommodate the increase in population growth and in-migration into these markets, helping the areas to thrive in a time when they really needed the inventory.
Wilmington, NC is the regional leader for both new apartment supply as a percentage of inventory and concurrent demand as a percentage of inventory since the start of 2020, according to data from RealPage Market Analytics. More than 18% of the market's total inventory has been absorbed during that period. That's the #2 performance in the nation, following only Cape Coral-Fort Myers, FL. At the same time, the inventory base here swelled by 15.7% with the addition of 3,544 new units.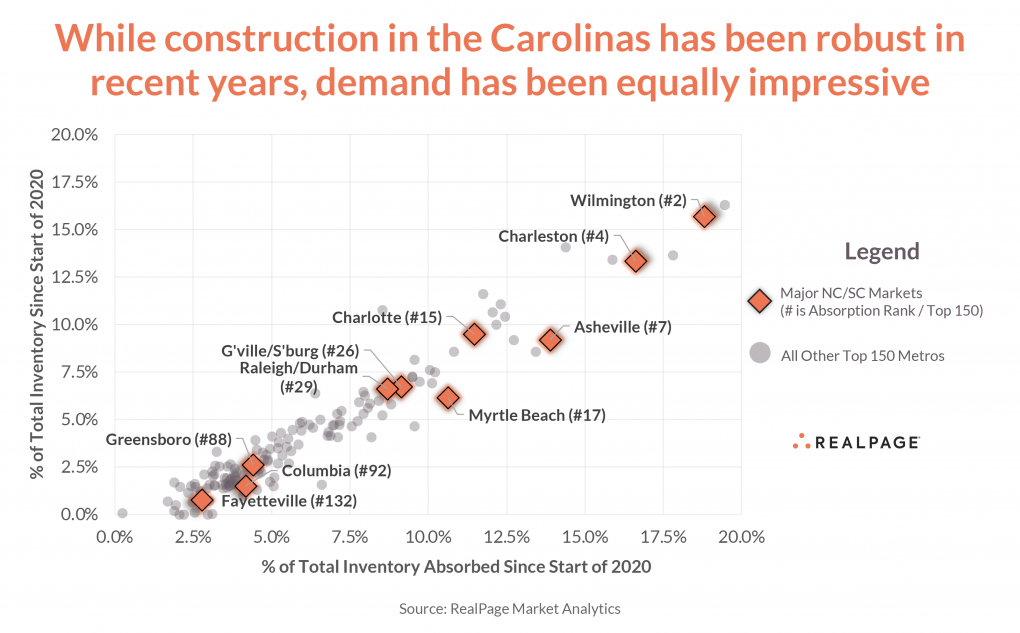 Ranking similarly on a national scale, Charleston was at #4 in the nation for relative inventory absorption since the start of 2020, with 16.6% absorbed. In comparison, the inventory base here increased 13.4%.
Other fast-growing areas in the Carolinas include Asheville, which snagged a top 10 national spot, while Charlotte, Myrtle Beach, Greenville/Spartanburg and Raleigh/Durham were all in the top quartile for relative absorption in the country.
Comparatively, locations within the Carolinas that have not seen as much relative demand or new construction include Greensboro, Columbia and Fayetteville. These are the more stable apartment markets in the region.
For more information on the apartment markets in the Carolinas, including forecasts, watch the webcast Market Intelligence: Q2 Carolinas Update.