Neighborhood-Level Resident Retention Leaders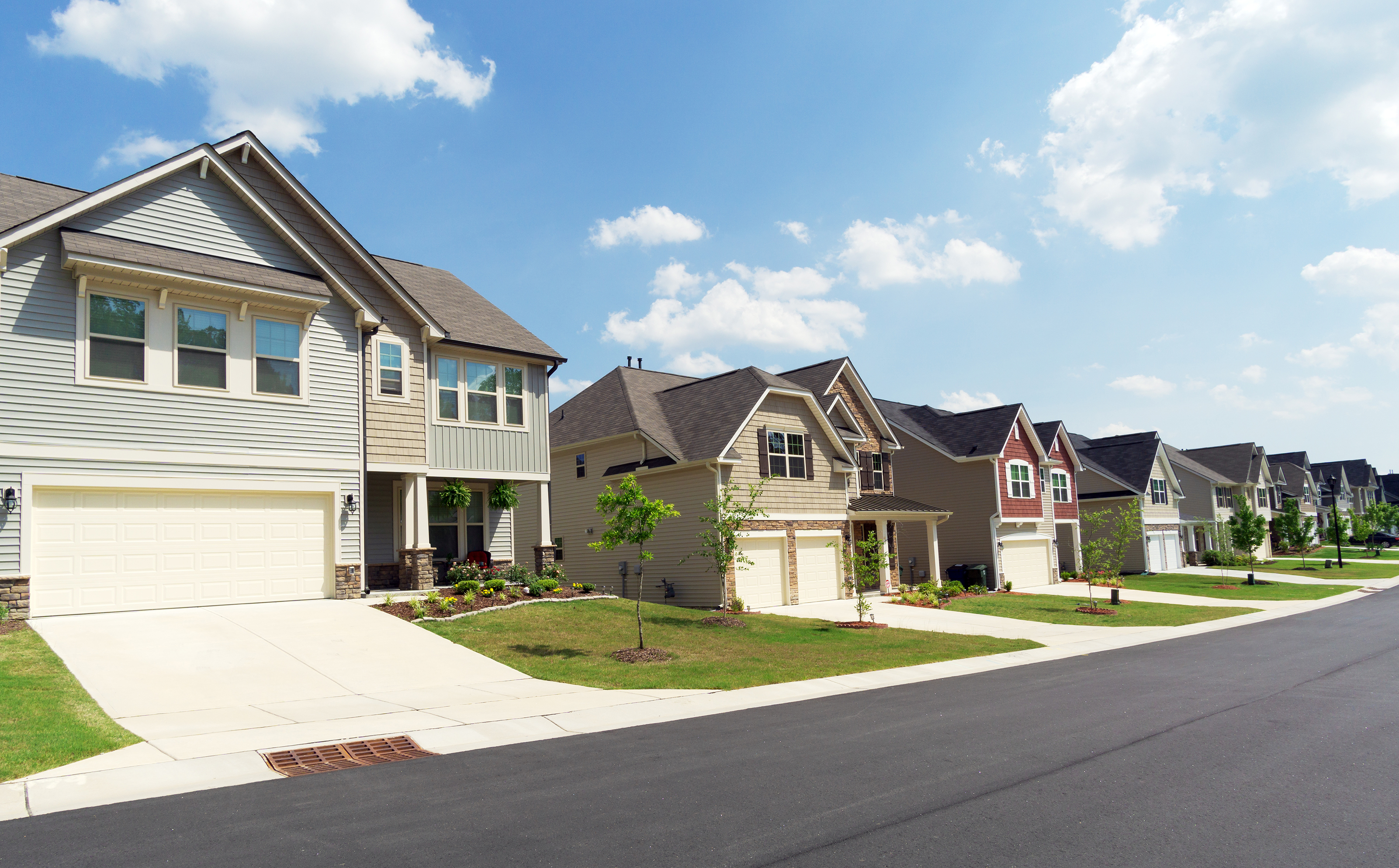 The nation's best resident retention rates for conventional apartments are occurring in submarkets heavy in Class B and C units, lying mostly just outside the urban core.
U.S. resident retention rates, which represent the share of renters with expiring leases who choose to renew in a given period, have hit several historic peaks within the past two years. During the deep COVID-19 lockdown period in April 2020, renewals hit an all-time high of 58.6%, according to data from RealPage Market Analytics. Residents started moving around again by the end of 2020, but retention rates then surged to 59.2% in September 2021, surpassing the market's previous peak.
In February 2022, apartment renters once again were staying in place at new record levels, with retention hitting another record of 59.3%. That pace came down a bit in March but is still near that peak.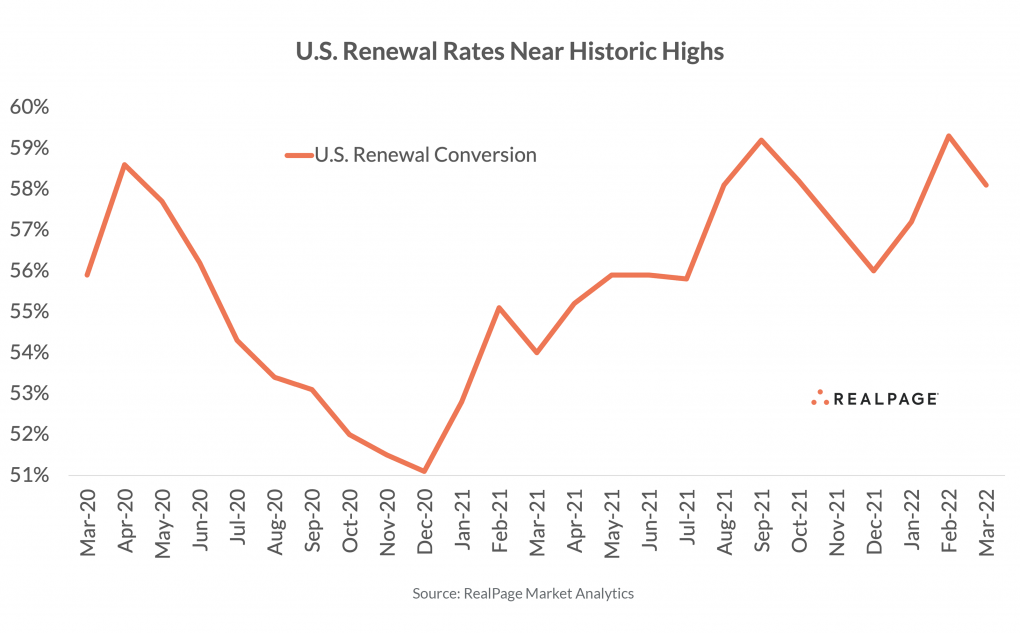 As leases across the country renewed, however, a few key locations stood out, and those were mostly submarkets with big blocks of Class B and C stock, situated just on the outskirts of more expensive downtown areas.
Submarkets in the Midwest dominated the leaderboard for resident retention in March. Indianapolis' Anderson submarket led the nation, with nearly 86% of renters choosing to renew when their expired leases. Located in the northeast section of the Indianapolis market, just east of Carmel/Hamilton County, Anderson is an older suburb with no Class A stock. Monthly rents in Anderson are the least expensive in the market, running about $230 behind the Indianapolis average.
The Lake County submarket in Cleveland saw 85.4% of its resident base stay put in March. This submarket, located along the shores of Lake Erie, just northeast of urban Cleveland, does have a base of Class A stock, but it's minimal compared to other submarkets in the area. Class B and C stock are much more plentiful in Lake County. Average monthly rental rates here fall right in line with the Cleveland average. Looking elsewhere in Cleveland, two other submarkets logged retention rates above the 70% mark: Strongsville/North Royalton/Medina and Westlake/North Olmsted/Lorain County.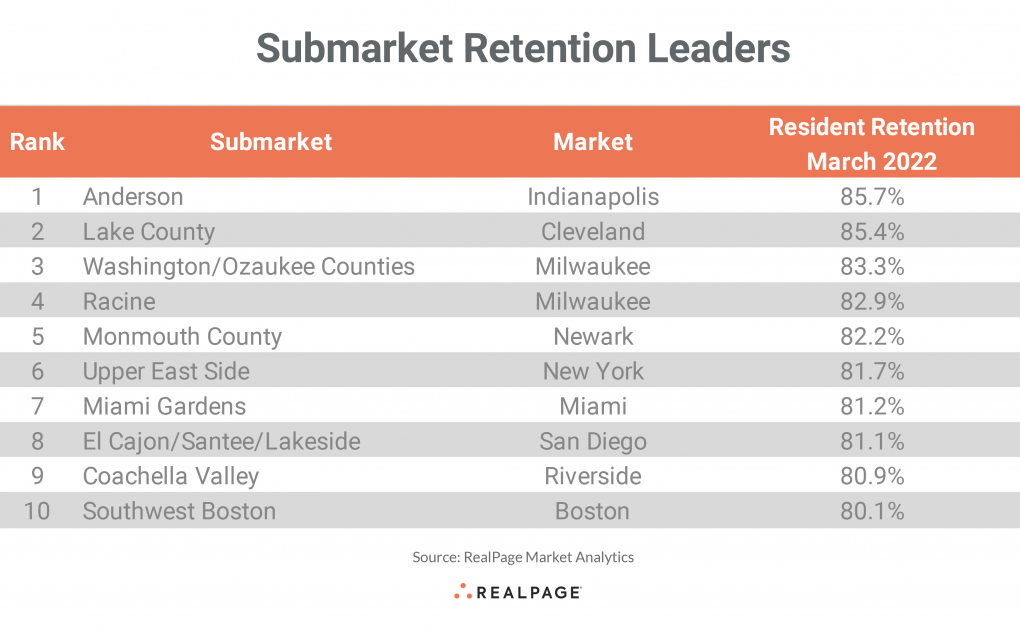 Two Milwaukee neighborhoods were leaders for apartment retention in March. Roughly 83% of residents in Washington/Ozaukee Counties and Racine chose to renew expiring leases. These submarkets border Lake Michigan, to the north and south of the urban core. Washington/Ozaukee Counties is low on Class A stock but commands effective asking rents that are $50 more per month than the Milwaukee average. Racine has no Class A stock and has the smallest effective asking prices in the market at less than $1,000 per month.
The remaining submarket-level retention leaders were mostly in bigger coastal markets. Most of these submarkets lie just outside the urban core, and primarily offer Class B or C product.
Miami was the only South region market on the list, with Miami Gardens logging resident retention of 81.2%. Located just north of the North Central Miami submarket, Miami Gardens is very heavy in Class B and C stock and commands monthly rents that are about $500 below the market average.