The Nation's 10 Busiest Submarkets For Construction: North San Jose/Milpitas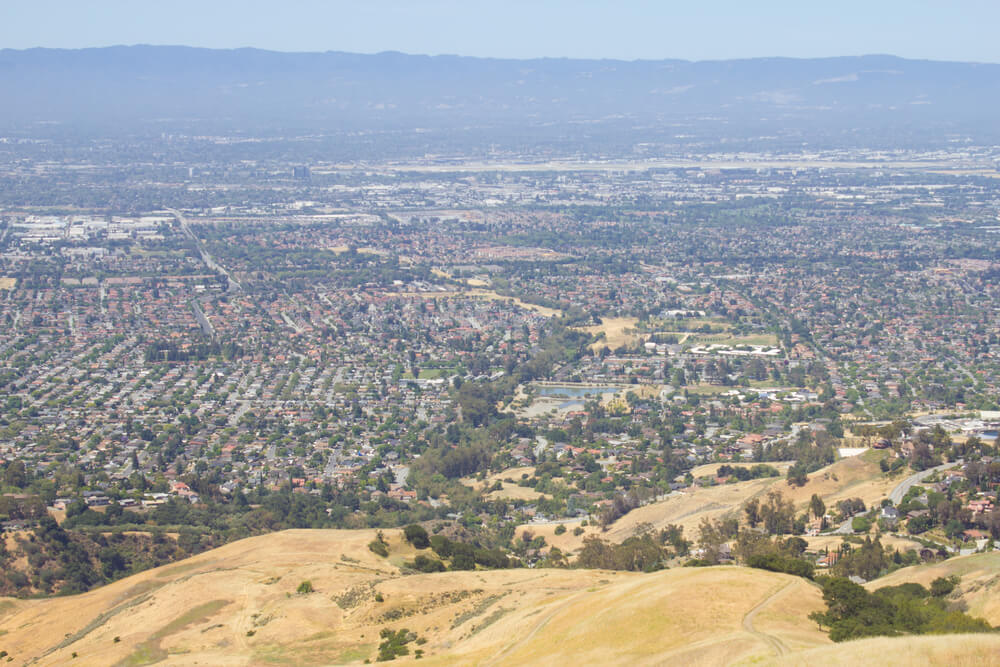 The San Jose submarket of North San Jose / Milpitas lands in the No. 6 spot on our list of The Nation's Busiest Apartment Submarkets for Construction. North San Jose/Milpitas' inventory growth rate since 2012 is 80.7%. That rate includes new apartment supply plus units under construction at the end of 1st quarter 2016. Turning that percentage into an actual unit count, North San Jose/Milpitas has received 5,397 new apartments since 2012 and had an additional 2,367 units under construction in 1st quarter 2016. Development has remained concentrated in the North San Jose development area and the adjacent portion of Milpitas, west of I-680. For simplicity, we will refer to the submarket as North San Jose moving forward.
Of all of the submarkets discussed thus far, North San Jose has seen the most resistance towards their construction boom. Known as the bedroom community for Silicon Valley, North San Jose is making an effort to limit the amount of new housing — allowing residential development only in high-density properties when there are businesses and transportation infrastructure to support it — and is promoting construction of new office spaces. The effort has met headwinds as the growing community and the booming surrounding area have maintained strong housing demand. But first, let's take a deeper look into what is spurring demand in the North San Jose/Milpitas submarket.

Location
North San Jose has long been a bedroom community for the rapidly-expanding Silicon Valley. Commuters flock to the area because of its convenient location along major roadways and various modes of public and commuter transportation. Major roadways that increase the area's accessibility include I-680 and I-880, as well as Highway 101 and State Road 237. This provides residents with unlimited access to employment opportunities locally and throughout Silicon Valley. In fact, North San Jose residents are around five miles north of downtown San Jose and have only an hour commute to San Francisco!
The North San Jose/Milpitas submarket is also highly accessible by bus and rail. Santa Clara Valley Transportation Authority (VTA) offers a variety of services including local bus service and commuter-focused services like the light rail, a growing bus rapid transit system and park-and-ride lots conveniently located near many popular stations. Recent multifamily development in the area has been concentrated around areas where public transit is available. Two areas of note include the Great Mall/Main Station Transit Center in Milpitas and the area surrounding Tasman Station and River Oaks Station.
The Altamont Corridor Express (ACE) and Caltrain are also convenient and modes of transportation for commuters. Both have stations located along the submarket's western border near Great America and accessible by bus, light rail or just a short drive to the station. ACE provides a convenient service to Fremont with connections to outlying areas. Caltrain provides service with stops throughout the heart of Silicon Valley up to San Francisco. Altamont Corridor Express (ACE) and Caltrain are also convenient and modes of transportation for commuters. Both have stations located along the submarket's western border near Great America and accessible by bus, light rail or just a short drive to the station. ACE provides a convenient service to Fremont with connections to outlying areas. Caltrain provides service with stops throughout the heart of Silicon Valley up to San Francisco.
The Mineta San Jose International Airport also borders the submarket.
Employment
With a median household income of around $102,500, the North San Jose/Milpitas submarket is the highest-paid submarket in the San Jose Metro and is among the top five highest paid submarkets in the Bay Area. Major employers include several Fortune 500(*) and Fortune 1000(**) companies with corporate headquarters located within the submarket:
The submarket is also home to large tech companies like Flextronics International, FireEye, JDS Uniphase, Intersil and IXYS, just to name a few. Recent policies aim to attract additional high-tech and corporate headquarters to the North San Jose area. Of course, companies like Apple, Google and Facebook are just a short commute away.
Entertainment
While locals can easily travel throughout the Bay Area for endless entertainment opportunities, there is plenty to do close to home. Within the submarket's boundaries, locals can shop at Great Mall, spend the day at the San Jose Municipal Golf Course or wander the San Jose Flea Market. Just beyond the submarket's western border are two other popular attractions: California's Great America theme park and Levi's Stadium, where the San Francisco 49ers professional football games and many other large events are hosted.
Apartments
The North San Jose area has exploded with apartment development, but recent restrictions have slowed construction in the area's traditional boundaries. As such, we have seen new development within the submarket shifting into adjacent Milpitas. Construction activity has been contained to the west of I-680. The North San Jose/Milpitas submarket has seen the most apartment deliveries relative to projects in the pipeline compared to other submarkets in our top 10 list, indicating a slowdown in new construction activity.
The two largest completions since 2012 have been:
Epic: This massive apartment complex, which totals 769 units, completed in 3rd quarter 2016. The Epic is located just north of Montague Expressway and west of I-880. The apartment project consists of studio, one- and two-bedroom units. Amenities in this complex include a spa, package receiving services and storage space.
The Verdant: This 498-unit apartment complex is located on the corner of Tasman Drive and Zanker Road. The site is within walking distance of Cisco Systems' corporate headquarters and across the street from the Baypointe Light Rail Station. The recently-completed Verdant features one-, two- and three-bedroom units. These apartments feature amenities such as electric car charging stations, spa and lap pool, two-floor fitness center and a clubhouse with an eGame room.
The two largest properties under construction as of 1st quarter 2016 include:
Vista 99: Vista 99 is the only new community in the pipeline in the city of San Jose as of 1st quarter 2016. The 554-unit project has one-, two- and three-bedroom apartments. The pet-friendly, smoke-free property features a resort-style pool, fitness room, a community game room and more! Vista 99's apartments are outfitted with granite countertops, stainless steel appliances and other luxury finishes. The property is great for commuters, located right off of SR-237 and within walking distance of light rail at Champion Station.
The District: Construction on this 423-unit property, with lower-level retail space, began in 4th quarter 2015. The mixed-use property is situated in Milpitas, between I-880 and I-680 and close to various alternative transportation options. This joint-venture between Integral Communities and Lyon Living is targeting single professionals and young families. This development is the first of what is projected to be four phases, eventually adding 814 additional apartment units, 175 hotel rooms and over 74,000 square feet of retail space to the property.
Two large, multi-phase projects the broke ground since 2012 are both Irvine Company apartment communities located in San Jose. Crescent Village is a 1,750-unit community that was divided into five phases, all of which completed between 1st quarter 2012 and 3rd quarter 2013. River View is a two-phase community. The first phase was completed in 3rd quarter 2014, and the second phase is projected to complete in 4th quarter 2016.
Limitations Moving Forward
Although, intuitively, this may not sound like elevated levels of residential development is a bad thing, North San Jose's lag in commercial and industrial construction is costing the area serious money in the long run. While the submarket's population is surging, the city does not reap the higher tax revenue associated with commercial development and is instead burdened with the costs such as parks, schools and police and fire service that are associated with serving a large residential community. Due to high demand for housing, San Jose has struggled to enforce residential development restrictions as the city attempts to foster commercial and industrial growth. It is important to note that the city is not trying to halt residential construction altogether. Rather, they are attempting to transform North San Jose into a balanced live-work-play community by setting restrictions on residential construction based on commercial and industrial development.
Alongside Envision San Jose 2040, Vision North San Jose is a long-term planning effort aimed at achieving the city's goals. Consisting of a series of policies, the comprehensive plan promotes the area's growth. As such, its primary goal is to transform the North San Jose area into an urban transit community and technology hub that serves as the heart of Silicon Valley, not just Silicon Valley's bedroom community. According to the San Jose Redevelopment Agency, Vision North San Jose plans to:
Provide high-density residential development (up to 32,000 units) close to employment hubs
Maintain high-density development with average buildings in the core area being six to 10 stories
Generate funding for local and regional transportation improvements in addition to enhancing the pedestrian environment
Develop 27 million square feet of new research and development office and laboratory space in North San Jose with 16 million square feet concentrated in a 588-acre urban corporate center
Create 83,000, primarily high-tech
1.7 million square feet of retail space
1,000 hotel rooms
With regard to residential construction, one of the most important takeaways of the plan is that the amount of residential construction permitted in the area is dependent on industrial and commercial construction and is divided into four phases. The North San Jose Area Development Policy is reviewed frequently to ensure that it is addressing the community's needs appropriately. One important recommendation in terms of multifamily construction was made in the policy's most recent published memorandum. The recommendation called for more residential development to be permitted than the plan's first phase allows. In media thus far, the largest pushback from the area's plan has been restricted multifamily development.
The North San Jose (NSJ) Area Development Policy covers 4,795 acres bounded by Highways 101, 237, and 880. An article written in the San Jose Mercury News Business gave an excellent visual here. Recent policy memoranda can be found on this website.
An additional limitation is that rent is controlled so that an apartment cannot increase rents more than 8% annually. If there is an increase over that amount there must be documentation stating that significant improvements were made to the property (up to 21% increase). Older apartments (pre-1979) are subject to stricter rent control.
As Vision North San Jose progresses, one can only wonder about the increased control that the policy places on residential construction. There is already a visible increase in projects in North San Jose's neighboring Milpitas where there are currently less restrictions on development and where alternative transportation options are plentiful. Occupancy rates and annual rent growth levels are holding strong in the submarket, despite elevated completions. Strong economic drivers in the submarket's surrounding area and with the promise of extensive economic development locally, North San Jose/Milpitas should remain a submarket sought by developers.
Check out previous posts in our series:
9. Far Northwest San Antonio, Texas