National Enrollment Growth Slows, Though Some Schools Still See Strong Gains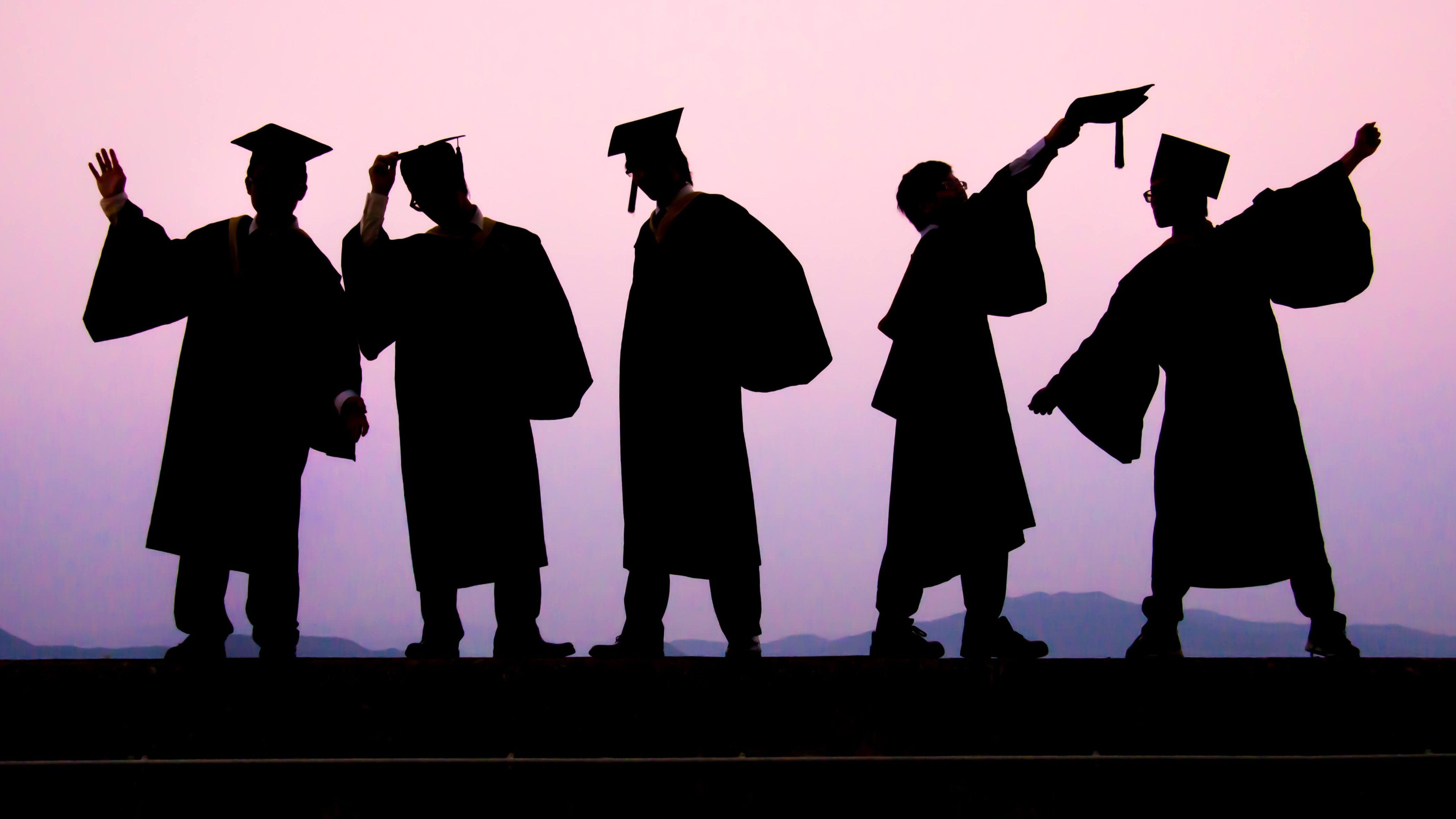 Enrollment, a major driver for student housing, showed a slight drop for the Axio175 universities as of fall 2017.
Enrollment grew an average of 0.7% over the fall 2016 semester among the 175 universities forecasted by Axiometrics, a RealPage company. That's down from the 1.3% average growth pace in each of the previous three years.
Slowing enrollment growth overall can be attributed to a number of factors, including a strong job market, decreased federal financial support for tuition and changes in enrollment demographics and the perception of value of a college degree.
When Axio175 universities are broken down in three groups, based in enrollment size, the trend shows that, on average, institutions with larger enrollment experience larger enrollment growth. As shown in the chart below, universities with less than 20,000 students saw 0.2% average enrollment growth in fall 2017, schools between 20,000 and 30,000 students saw 0.6% average enrollment growth, and schools with enrollment of more than 30,000 saw 1.5% average growth. Stronger growth at universities with larger enrollment occurs mainly due to the larger institutions' ability to conduct larger marketing campaigns and broader recruiting efforts. They also receive more federal and local financial support and benefit from well-known educational and sports programs.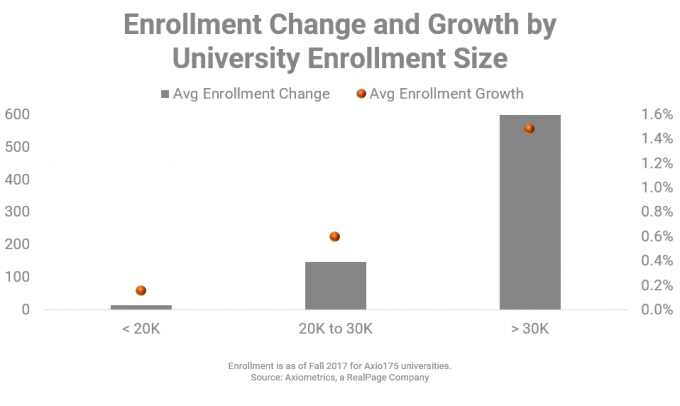 While larger universities, in terms of total enrollment, may have an advantage to attract more students, there are also schools of all sizes seeing exceptional enrollment growth. Here's a look at the top growth schools among large, medium and small universities.
University of Texas at Arlington
The University of Texas at Arlington lands at the top when it comes to universities with enrollment greater than 30,000. The school had 41,700 students in fall 2017, about 2,000 more than in fall 2016 – a 5.0% growth rate. UT Arlington has seen consistent growth since 2013, averaging 4.7% each year. Though the enrollment growth in 2017 was lower than the past few years (6.1% in 2015 and 7.3% in 2016), it was well above 2.1% historical average since 1991. Most of the enrollment growth at UT Arlington is allocated to the College of Nursing and Health Innovation and the College of Business, which received greater demand in 2017, and which is reflective of career opportunities at a national level. According to the school's officials, the online programs at these two colleges is a major factor for the success of their enrollment, especially when it comes to working professionals.
Georgia Institute of Technology
Georgia Tech falls at the top of enrollment growth for the Axio175 universities with enrollment levels between 20,000 and 30,000. The institution's total enrollment for fall 2017 was just over 29,400, an increase of nearly 2,500 students, or 9.4%, from the fall 2016 enrollment level. That's consistent with growth seen in 2016. Georgia Tech has maintained annual enrollment growth above 3% since 2014, averaging 8.2% over those years. This elevated rate can be partially attributed to the Georgia Tech Scholars program that grants acceptance to valedictorians and salutatorians graduating from Georgia high schools. Additionally, students are choosing to return to, or continue at, the institution – positively impacting the school's retention rate in 2017, with a 97% of freshman returning for their second year.
University of Northern Colorado
The University of Northern Colorado, with almost 13,000 total students enrolled, lands at the top for enrollment growth among schools with less than 20,000 students. The institution saw enrollment growth of 5.8% in fall 2017, translating to a more than 700-student increase. This has been the largest enrollment growth the university has experienced since 2003, when it reached 6.2%. Since then, enrollment has remained flat or negative.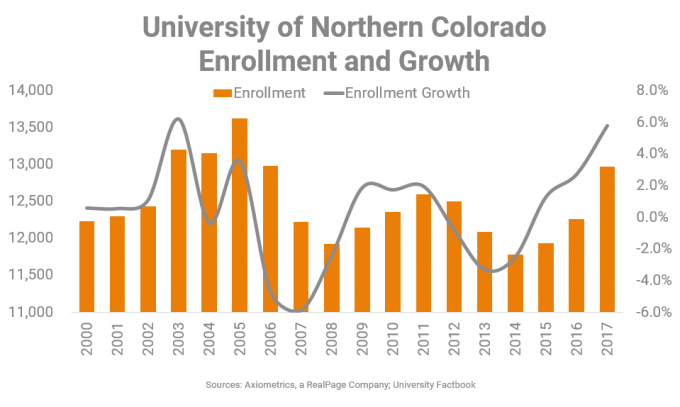 The recent surge in enrollment growth, after two years of essentially no progress, can be attributed to the institution's efforts for higher recruitment and retention and improving financial health, without heavily depending on federal funding.