Nashville Apartment Construction at Historic Highs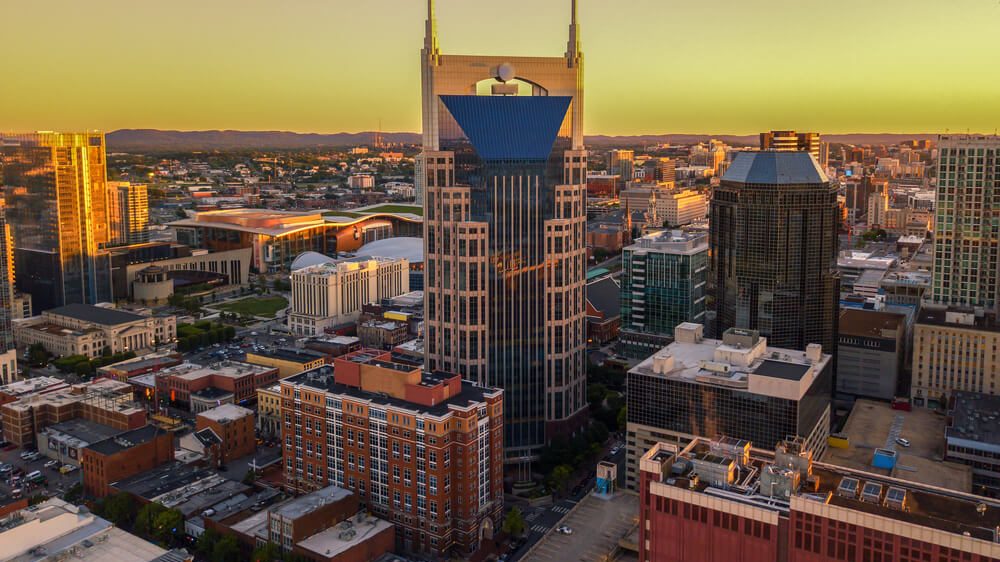 Ongoing apartment construction in Nashville is aggressive, rising at one of the fastest clips in the nation and at the strongest pace in the market's history.
About 16,500 units are on the way in Nashville, which is more activity than this market has seen before. New product under construction will grow Nashville's existing unit count by 10.3%. This is the fastest growth rate in the nation and notably beats out #2 Austin, where construction underway is set to grow the apartment base by 7.9%.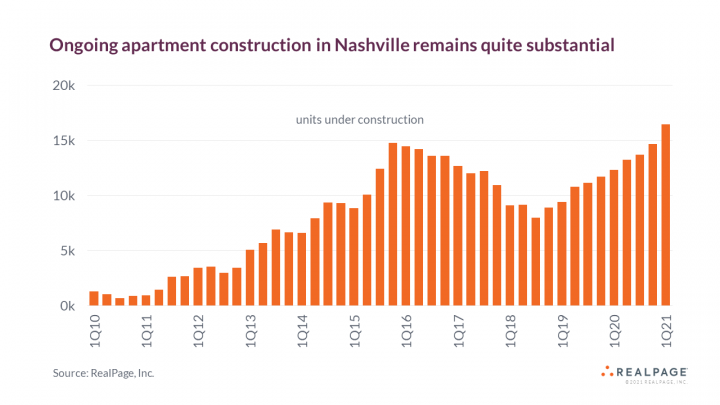 Sizable scheduled completions in Nashville follow a decade of already elevated apartment construction activity, as this market also ranks as one of the country's more aggressive inventory growth markets in the past decade. New supply delivered here since early 2010 totals more than 45,000 units, which has swelled the market's inventory by a whopping 33%. The only markets to see more expansion in the past decade were Charlotte (38%) and Austin (35%).
Like so many other metros across the country, Nashville has experienced a burst of urban core apartment construction during the past decade and, moving forward, ongoing construction is still focused on the urban core. Product on the way in Central Nashville totals about 7,200 units, after this submarket added some 13,700 units since early 2010.
For more information on the Nashville apartment market, watch the RealPage webcast: Up Close and Local: Nashville Market Update.