Multifamily Pricing Archetypes: The Occupancy Defender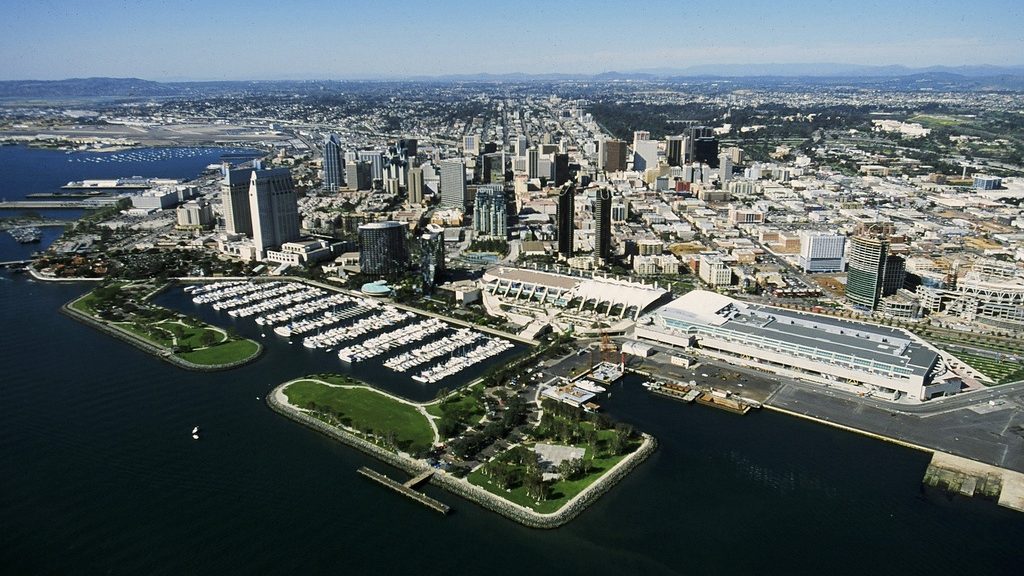 In an industry that is already largely conservative when it comes to pushing rents, some operators and communities are more protective of occupancy than others. And their disposition towards occupancy can differ at different times of year.
In metro San Diego, for example, apartment demand craters in the winter months, making it the ideal time for owner-operator Irvine Company Apartment Communities (ICAC)to get conservative.
"San Diego has a much deeper seasonality than, say, Orange County," says Daniel Amaral, senior director of revenue management for ICAC. "From about September through March or so, things get really quiet. In this time we're really just trying to hold on to occupancy so we're definitely a bit more sensitive about decreasing rate when needed and a little bit shyer when it comes to pushing."
ICAC's pricing strategy in wintertime San Diego is a great example of the "Occupancy Defender" identified by Rainmaker's analysis of how operators use the LRO revenue management system. In this blog post, we'll outline the general description of the strategy and present insight from Amaral about why his company often adopts this philosophy in its Southern California portfolio.
The Occupancy Defender's Motivation
Broadly speaking, operators who adopt the Occupancy Defender pricing strategy often are looking for steady returns. The owners of the community have made an investment, and they wish to receive a reliable, steady return for those dollars.
Consequently, Occupancy Defenders are going to try to keep their assets as full as possible. If their competitors cut their rents, then they want to make sure that they're at price parity or at least relatively close to that so they won't lose occupancy. Given the choice between a small amount of yield and rent growth, or a slightly higher occupancy level, they're going to go for the occupancy.
It's a low-risk way to run a property, and we often see this pricing archetype in place at communities that are not the most high-end within their market, have been around for at least five years or so and are in a market that's fairly stable. Additionally, properties that normally conform to the Balanced Pricer archetype sometimes become Occupancy Defenders before or during a recession because the market upside is small and the downside risk large. When the market recovers, the property returns to the balanced pricer archetype.
When compared with more aggressive strategies, Occupancy Defenders give LRO more room to price below the reference rent. They're typically more responsive to competitor price changes, especially on the downward side, and more sensitive to the pace at which they are leasing, especially over the preceding one or two weeks.
They tend not to allow exposure to get too high before backing off price increases. If they're in a solid spot from an occupancy perspective, they don't necessarily follow their competitors down, but if they're feeling pressure either because of vacancy or exposure and competitors do drop their rents, they are likely to follow.
Bottom line: occupancy defenders don't want to incur the risk of vacancy in pursuit of aggressive rent growth.
Irvine Co Defends Occupancy in San Diego
For ICAC, an owner-operator with resort-style communities totaling over 50,000 units in coastal California core markets, the winter months in metro San Diego represent the perfect time to become an Occupancy Defender.
Like many operators, ICAC's communities sometimes change strategies throughout the year, depending on demand conditions in the surrounding submarket. "Very broadly speaking, we definitely seek to be Balanced Pricers," Amaral says.
However, the company has found that a more conservative approach is required in San Diego once fall rolls around.
Speaking about a 900-unit community in the market that has been in Occupancy Defender mode in these months, Amaral notes that it's near a major university. There the community is fairly reliant on students who move in during the summer months, heightening San Diego's overall seasonality dynamic even more.
"It's a large building without much organic demand in the winter so even just the friction of early move-out activity or evictions can leave us fairly exposed. As such, we definitely skew towards a more conservative approach through the winter," he says.
The primary adjustment ICAC makes when shifting into this mode, Amaral says, is lowering its exposure threshold. At the community discussed above, for example, "our low exposure threshold was set at 6 percent last year heading into the winter, and then – because of light leasing volume – we lowered it to 5.5 percent and eventually lowered it to 5 percent."
Another factor in the need to use this strategy in the winter stems from ICAC's fiscal year goals, according to Amaral.
"We have a perpetual ownership model, and my personal philosophy is to be geared toward driving rents. But within a fiscal year we have revenue targets to hit, and those are tough to hit if you're dipping below planned occupancy for some extended duration," he says. "This past year, we had a particularly aggressive year-over-year revenue growth target, so that definitely begot a conservative approach during the winter."
Looking ahead, Amaral expects demand to be strong overall in the submarket surrounding the community, noting the nearby university and several core employment centers. The submarket had seen a strong upsurge in new development over the past five years, but construction is subsiding.
Now that competition from new communities is leveling off, and the surrounding submarket is stabilizing, ICAC might be less defensive with occupancy at this community moving forward but that difference is likely to be a matter of degree, not kind.
"We can't just say, 'These new communities are stabilized now, so we'll be fine and we can be aggressive through the winter now,'" Amaral says. "I definitely don't think that's the case, but we'll probably be feeling it out through the winter, as opposed to studying the calendar and going, 'This worked last year, so let's go ahead and flip the switch.'"