Multifamily Permits Lowest in Small Affordable Markets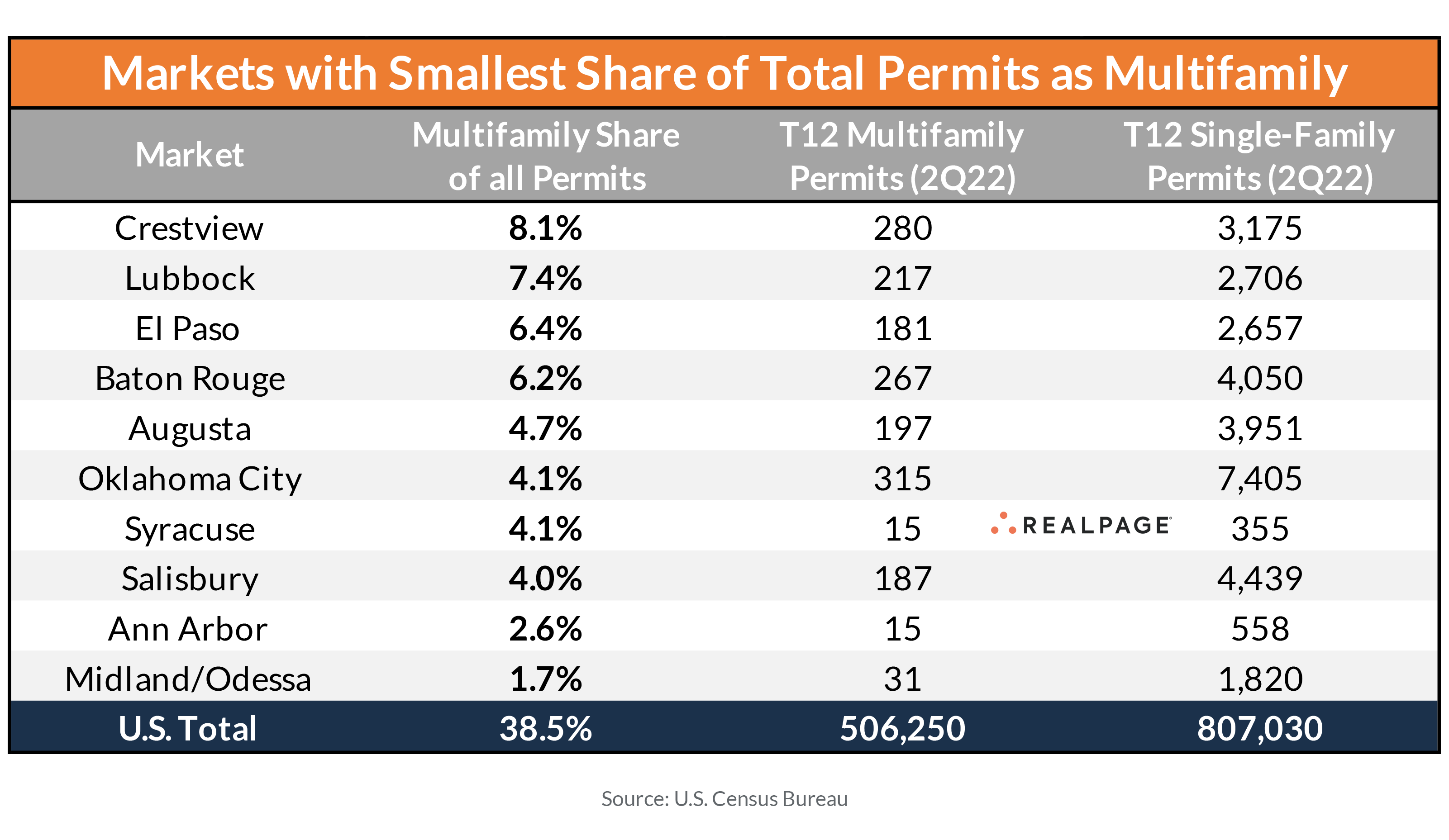 Excluding a handful of metros where zero new multifamily permits were issued*, there is no shortage of markets across the country where multifamily developments will be few and far between in the coming years. Midland/Odessa, for example, issued just 31 multifamily permits over the past 12 months compared to a relatively sizable 1,820 single family permits (a multifamily share of just 1.7%), according to data from the U.S. Census Bureau. It's worth noting that many of these markets also show a high correlation with housing affordability perhaps with the exception of Ann Arbor. The low share of multifamily housing in these metros generally points to relative ease and relative low cost of building single-family homes due to availability of land coupled with lesser emphasis on achieving population density due to higher amounts of urban sprawl.
*Markets where single family permits were issued but zero multifamily permits include: Flint, MI; Jackson, MS; Kalamazoo, MI; Macon/Warner Robins, GA; Shreveport, LA; and Youngstown, OH
Read about the markets with the highest share of multifamily permits.