Multifamily Permit Activity Continues to Come Down From Recent Peak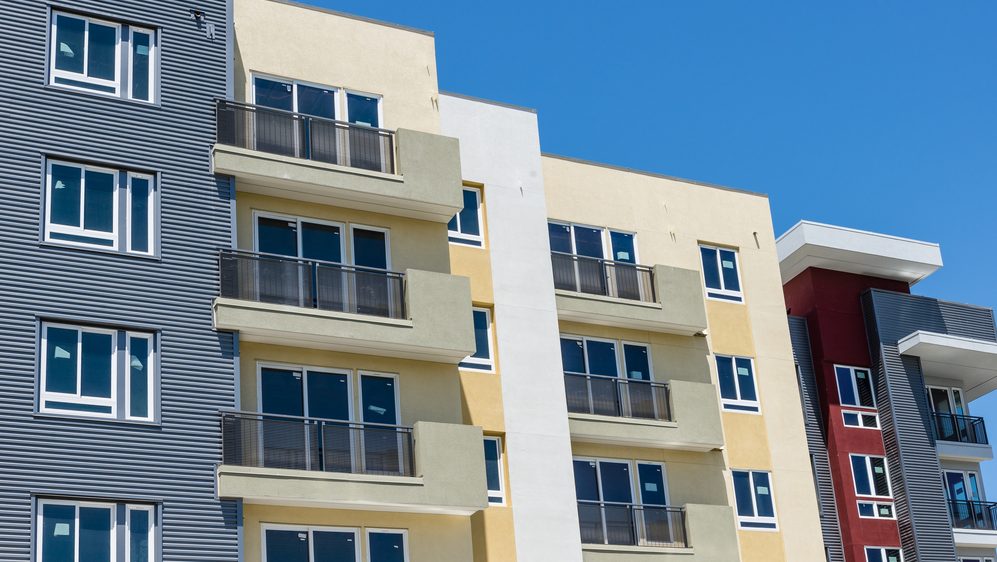 Multifamily permits continue to come down from peak levels but remain above average for the current development cycle.
Local governments across the nation approved for construction a total of 31,600 multifamily units in July, according to the U.S Census Bureau. Approvals were down 14.4% from June 2016 and 8.7% from July 2015.
Still, July 2016's total remained 3.5% above the 30,500-unit average since 2012. During the current development cycle, permit and construction activity have risen to unprecedented levels in the U.S. apartment market. Permits peaked at 60,200 units in June 2015. The low – 15,900 units – came in January 2012.
At the end of 2nd quarter 2016, nearly 537,000 apartment units were under construction in the top 100 U.S. metros.
Approvals in July brought the 12-month total to 402,500 units, which matched the annual number in June 2016 but trailed the year-ago figure by 7.6%. By comparison, annual authorizations averaged 347,400 units since 2012.
Among metro areas, Dallas/Fort Worth led for permit quantity in July 2016, with 2,870 units approved. New York's permit count followed at 1,938 units. Rounding out the top 10 were a mix of large population metros and this cycle's high-development areas.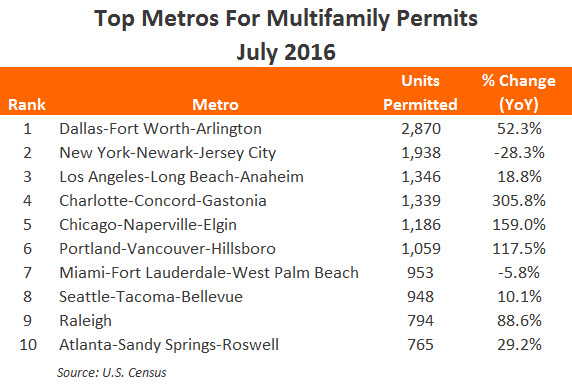 Year to date, the frontrunners remain generally unchanged, with the big three – New York, Los Angeles and Dallas/Fort Worth – topping the list.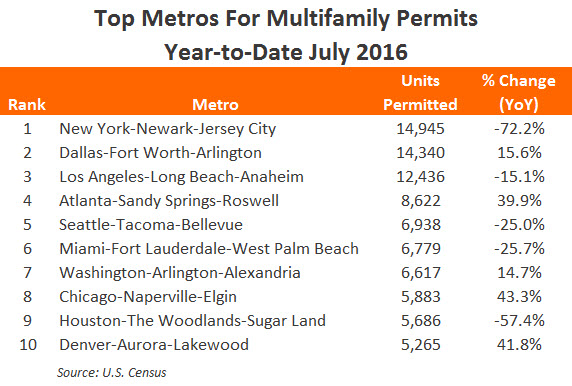 A drop-off in year-to-date permit activity in New York comes after a spike in authorizations in 2015. That year, developers rushed to obtain permits before the June expiration of a tax incentive program.
In Houston, developers are pulling back as the metro undergoes the most aggressive apartment development pace in more than two decades. More than 38,600 units were under way at the end of 2nd quarter 2016. Turmoil in the energy sector, the primary driver of the Houston economy, adds further uncertainty the apartment market's outlook.