Minneapolis/St. Paul Lost Jobs Over Past Year, BLS Reports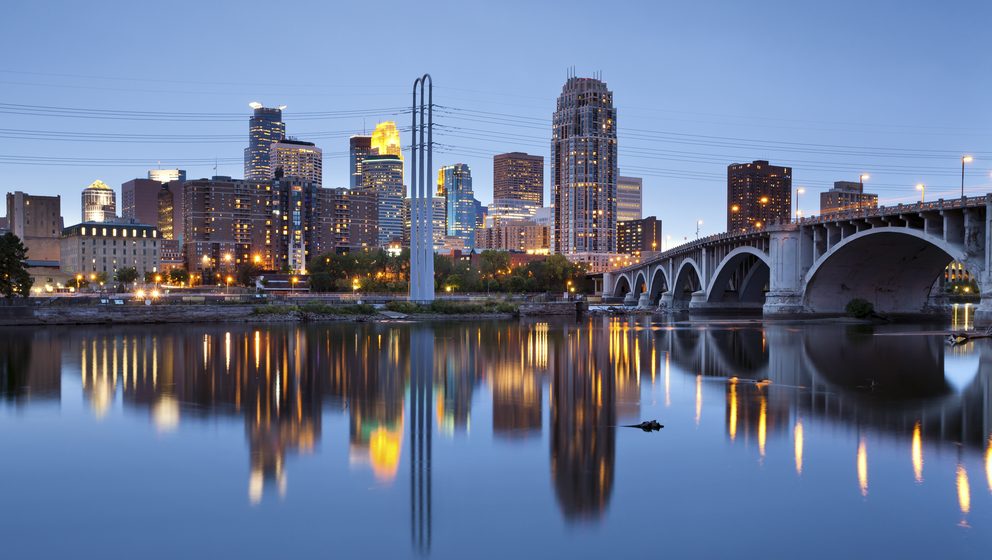 Apartment occupancy in Minneapolis/St. Paul is reliably tight. But the primary driver of apartment demand – job growth – is on more unsure footing.
Job change in the Twin Cities turned negative in the year-ending 2nd quarter 2019, as the number of employees in the metro shrank by 3,700, according to the Bureau of Labor Statistics. That was the second straight quarter in which annual job change was negative.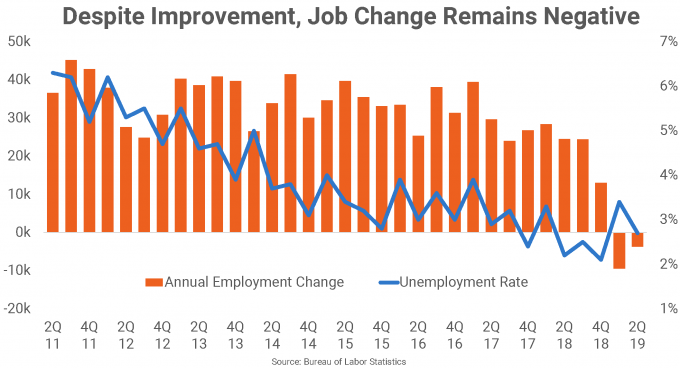 Jobs cuts follow a downtrend in hiring in recent years as unemployment in the metro fell to extremely low levels. Unemployment in mid-2019 landed at 2.7%, the sixth lowest rate among the nation's major apartment markets. Such low unemployment suggests employers are struggling to find available workers. Indeed, Minneapolis/St. Paul is the largest metropolitan area in a state where the labor force participation rate is 70%, among the highest nationally.
In the Twin Cities, most employment categories experienced at least some downsizing in the past year. Losses were steepest in the Education and Health Services employment sector, driven primarily by cuts in health care related fields. That segment shed 7,200 jobs in the past year. However, Education and Health Services has been a primary driver of job growth over the current cycle, as that sector's 59,000 jobs added since 2010 were the most among any field.
Professional and Business Services also added a substantial number of jobs (56,500) since 2010. That's perhaps not surprising, given the number of national corporations that call the market home. Those include several Fortune 500 companies such as UnitedHealth Group, Ecolab, U.S. Bancorp, 3M Co. and Target. Business services hiring has slowed recently, but companies are still adding jobs, on net.
The other major employment category – Trade, Transportation and Utilities – cut a modest number of jobs in the past year.
Together, these three sectors – Professional and Business Services, Education and Health Services and Trade, Transportation and Utilities – account for about half of the market's total jobs.
Year-over-year employment change by percent in 2nd quarter 2019 was the lowest it's been since mid-2010 when Minneapolis-St. Paul was still recovering from the Great Recession.
Despite job loss in the past year, apartment fundamentals remain solid, as both occupancy and annual rent growth are above the U.S. average. At 97.2%, occupancy in the Twin Cities is the highest in the Midwest. And annual rent growth runs 60 basis points above year-ago figures to stand at 3.6%.