Minneapolis Apartment Occupancy Premium Disappears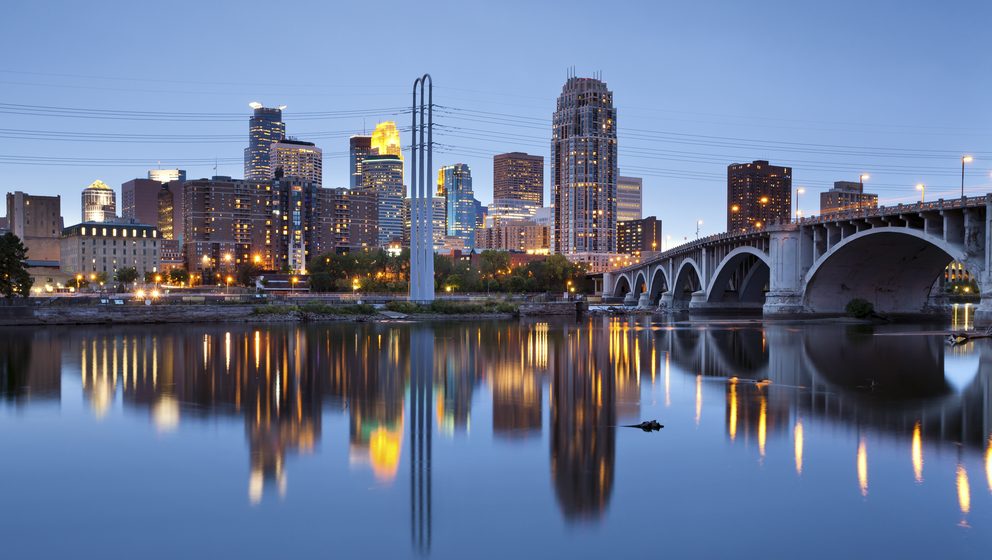 Minneapolis apartment occupancy has come down recently, and now sits a little lower than what's been seen historically.
Minneapolis normally gets high marks for tough-to-beat occupancy levels. Since early 2010, Minneapolis apartment occupancy has averaged 96.5%. The only place with stronger average occupancy is New York, where the typical rate runs at 96.9%.
However, the standard local premium over the national performance has evaporated over the course of the past year or two. Today's occupancy rate is at 95.9%, just a hair under the U.S. reading of 96.1%.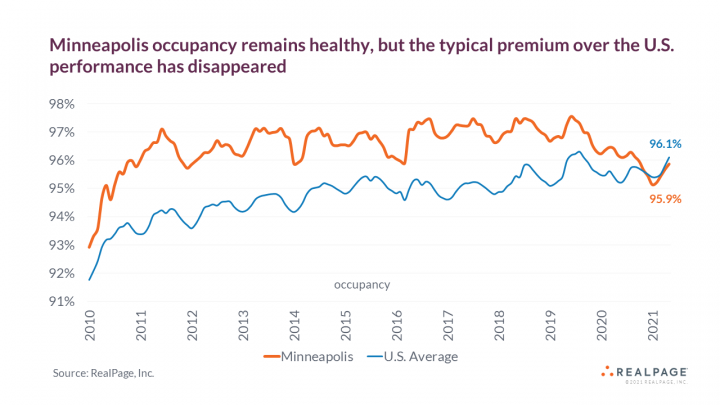 Despite the nationwide toll of the COVID-19 pandemic, apartment demand in Minneapolis was strong in the past year, at 4,800 units. That figure is solid, registering right in line with average absorption posted during the previous decade. The recent drop in occupancy, then, actually stems primarily from a bump in deliveries, rather than a shortfall in demand.
Minneapolis occupancy varies quite a bit from one asset class to another. While rates are tight at 96% to 97% in the Class B and C properties, the leasing environment is quite a bit more competitive in the luxury Class A communities, which are only 93.8% full. The key challenge in this product segment the volume of new properties coming online, which are enticing residents from the existing top-tier developments.
For more information on the Minneapolis apartment market, watch the webcast: Up Close and Local: Minneapolis Market Update.