Mid-March Apartment Rent Payments Off 2.8 Points Annually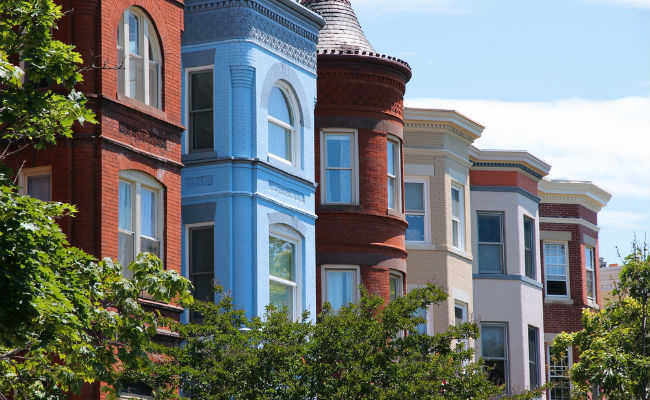 While the Biden Administration's American Rescue Plan will provide a sizable block of funds to help households struggling to meet their rent obligations, a modest block of renters living in professionally managed apartments continue to fall behind on rent payments as of mid-March.
The share of households paying March rent through the 13th is off by 2.8 percentage points from the year-earlier level, according to RealPage statistics from multifamily community owners and operators using the company's property management software.
The next set of Rent Payment Tracker data from the National Multifamily Housing Council, which combines information from five technology firms that include RealPage, will be published on April 8.
Previous Patterns Hold in Property Class Payments
As has been seen since the COVID-19 pandemic began, rent collections remain better in the upper-end and mid-range apartments than in the lower-tier properties. RealPage stats show payments for March through the 13th at 90.7% in the Class A block of product and 90.3% in the Class B inventory.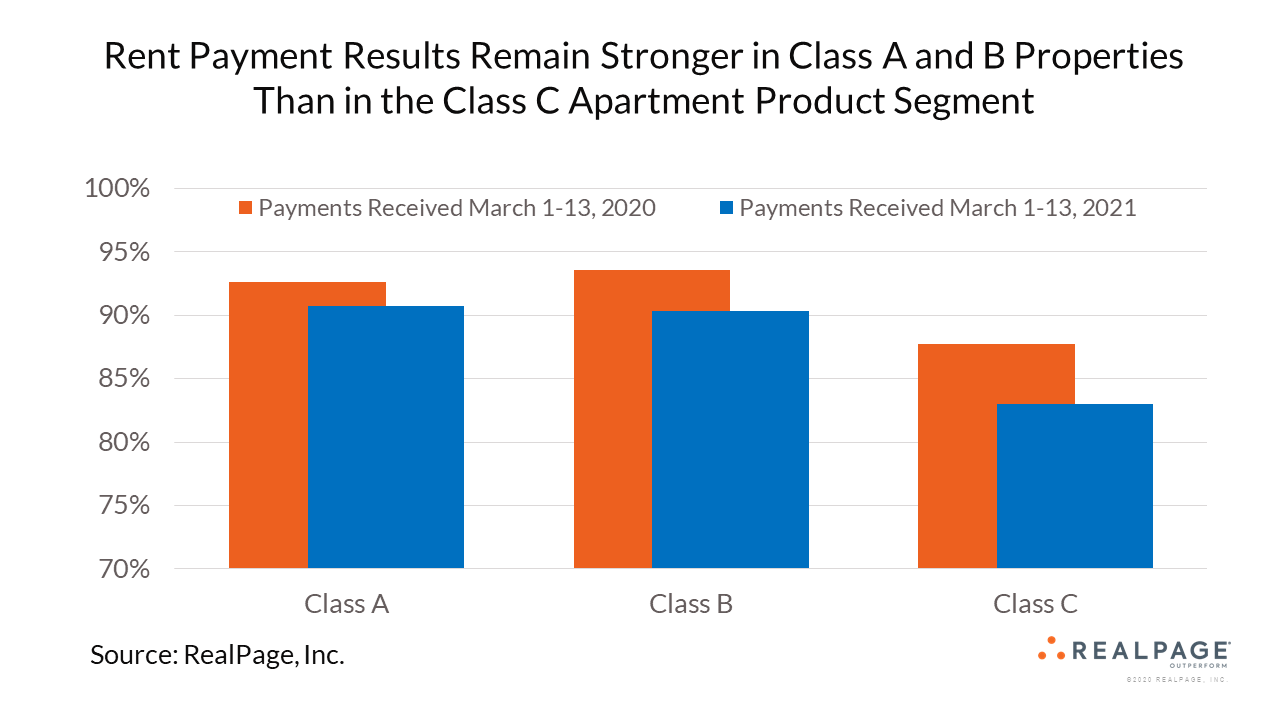 Collection levels are lower at 83% in Class C projects. Renters in the Class C stock generally live paycheck to paycheck, lacking resources to rely on when employment is interrupted.
Challenges Continue in Some Metros
Seattle and Portland, which are the country's large metros where the share of households making rent payments has deteriorated most severely during recent months, continue to register comparatively poor collections results in March. The share of households meeting their payment obligations is off 8.9 percentage points on an annual basis in Seattle, while the decline is at 7.5 points in Portland.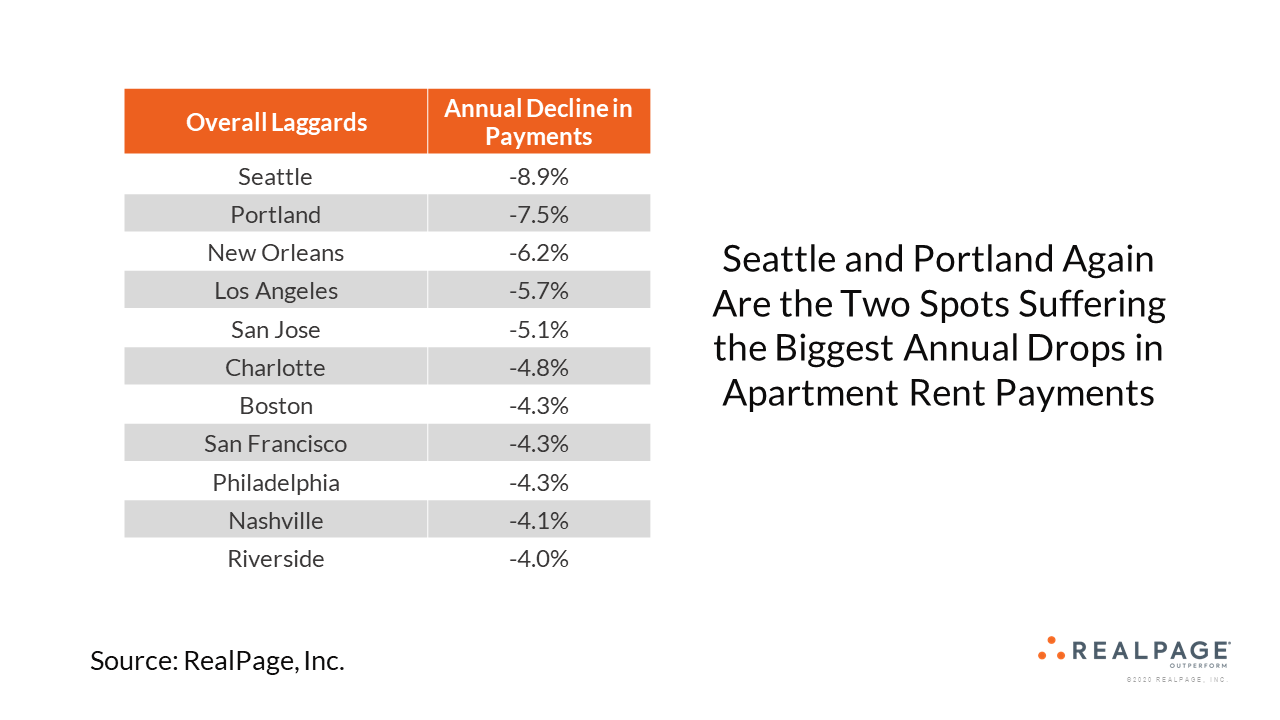 Annual payment declines register at 6.2 percentage points in New Orleans, 5.7 points in Los Angeles and 5.1 points in San Jose. Other big metros where the share of households current on payments for March is down at least 4 points year-over-year are Charlotte, Boston, San Francisco, Philadelphia, Nashville and Riverside.