Mid-Atlantic Apartment Markets Remain Stable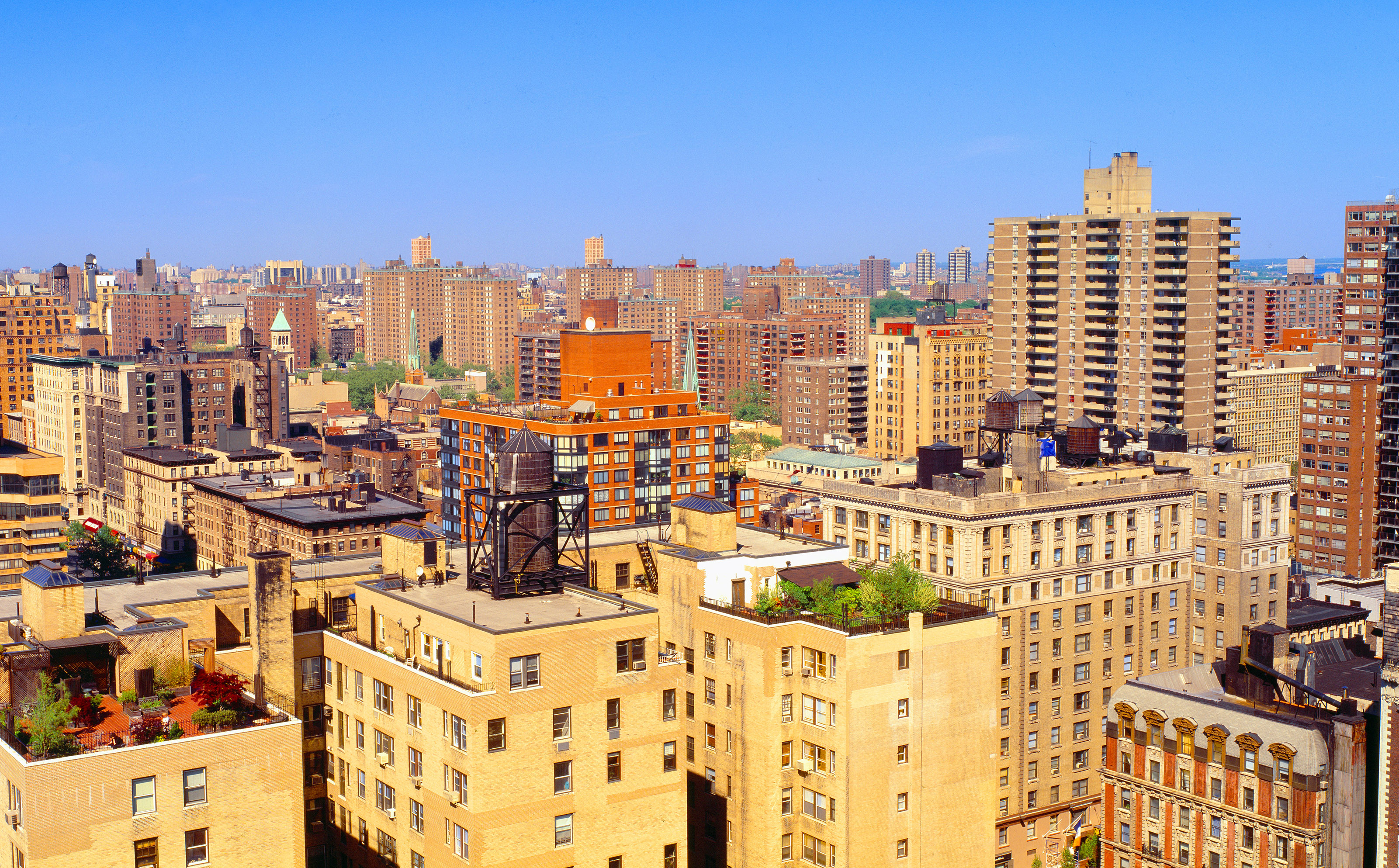 Apartment markets in the Mid-Atlantic region of the U.S. continue to be very stable performers, after displaying a pattern of tight occupancy and modest rent growth throughout the past decade.
In the U.S. overall, effective asking rent change averaged 3.7% annually during the 2010s decade, according to RealPage Market Analytics data. Meanwhile, nationwide occupancy came in just a touch under 95%.
Most of the big Mid-Atlantic regional markets underperformed the U.S. overall in terms of average annual rent growth in the past decade. Only the relatively small Allentown, PA and Roanoke, VA markets averaged rent growth over 3% during this period. On the other hand, only Virginia Beach and Salisbury, MD were prone to rent growth below the 2% mark.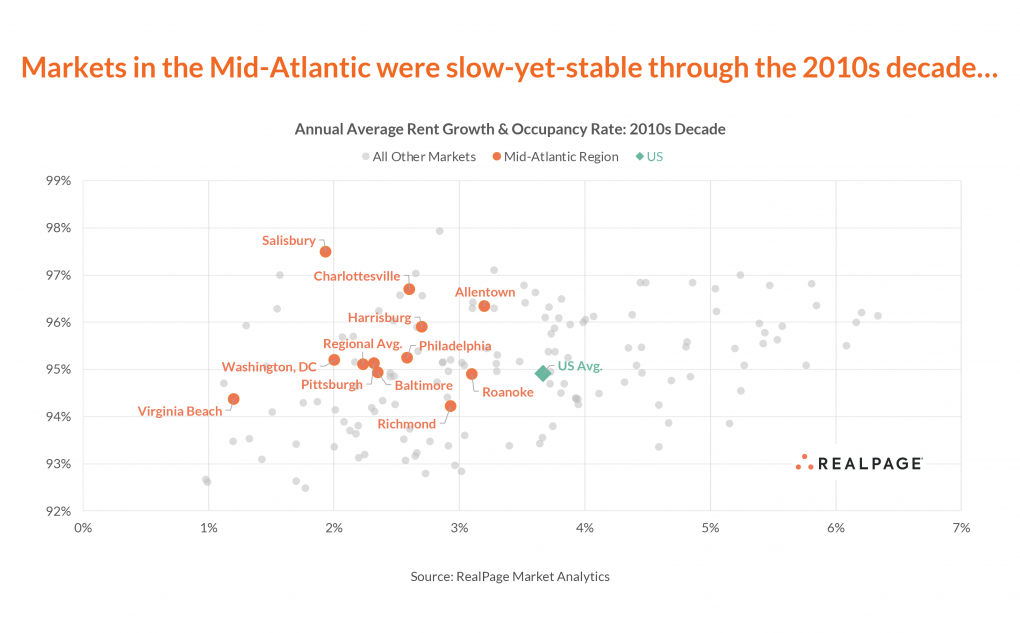 Conversely, these markets tend to exhibit tight occupancy compared to the U.S. norm. Only Richmond, VA and Virginia Beach averaged less than 95% occupancy during the 2010's decade.
Over the past year or so, the Mid-Atlantic markets have benefitted from the rising tide of demand in this region. Despite tightening occupancy rates, however, rent growth in this region doesn't seem to have the same lift as in other parts of the country.
Having said that, rent growth is still sizable compared to historical norms. Salisbury and Pittsburgh were two of only a handful of U.S. markets achieving annual rent growth of less than 10% as of February 2022. On the high end, Roanoke, VA is more or less matching the U.S. overall with price increases around 15%.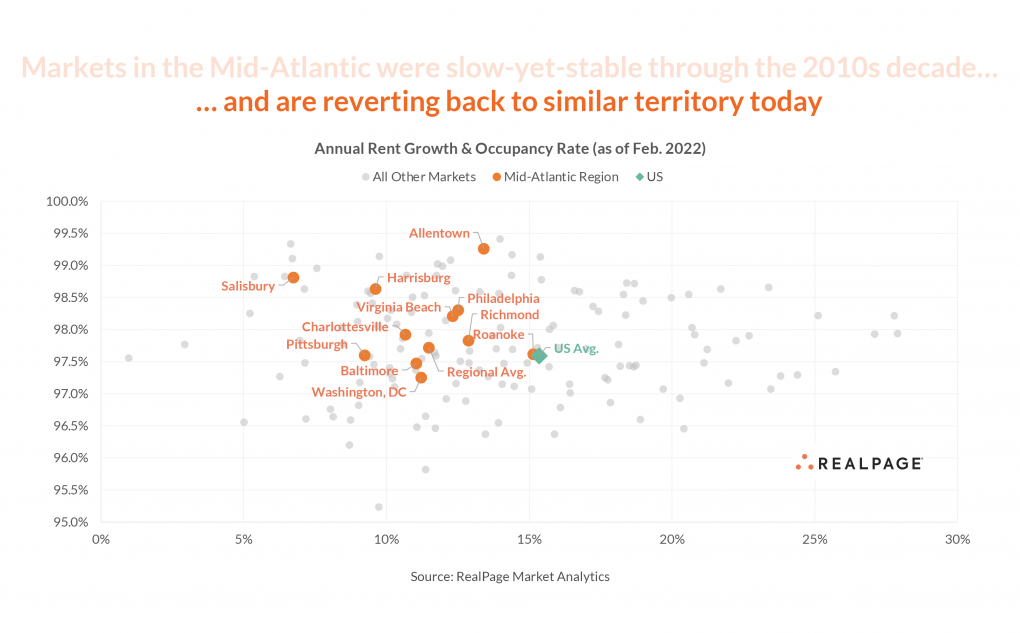 Occupancy remains tight in these markets. The softest rate in the Mid-Atlantic region is in Washington, DC, which is still achieving occupancy at an incredible 97.3% as of February. Meanwhile, Allentown, PA is logging one of the nation's tightest occupancy rates. In fact, there are only an estimated 298 available units in Allentown today.
For more information on the apartment markets in the Mid-Atlantic region, including forecasts, watch the webcast Market Intelligence – Mid-Atlantic Region.