In May's Jobs Report, New York Retakes Top Spot for Growth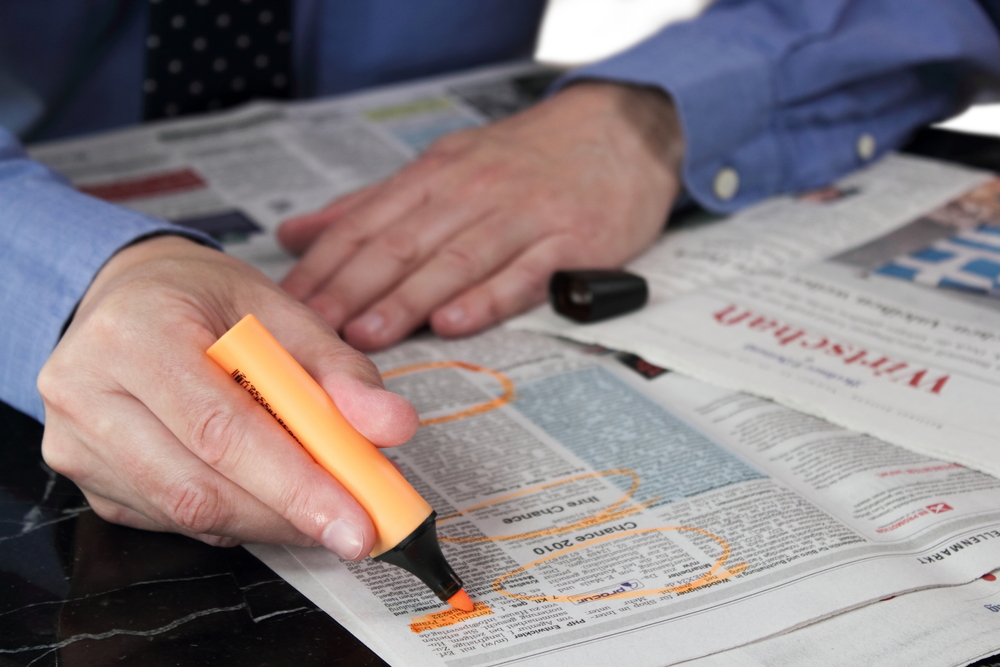 Hiring momentum picked up slightly in May, with U.S. employers adding more than 2.2 million jobs in the year-ending May 2017. That figure grew the country's employment base 1.6%, according to preliminary data from the Bureau of Labor Statistics.
Among U.S. metropolitan areas, New York ranked #1 for absolute growth, growing its workforce by 131,000 positions, or 1.9%, in the year-ending May 2017. The metro's greatest actual gains occurred in the Education and Health Services industry, which accounted for 42,700 new positions during the 12-month period.
The Big Apple's return to the top spot pushed previously reigning Atlanta to #3. Still, hiring levels in Georgia's capital remain elevated, and that momentum has translated to a surge in multifamily demand. In 2nd quarter 2017, Atlanta registered a 21.2% year-over-year increase in demand to land among the top 15 metros for absorption.
Meanwhile, a wide gap lingered between the top three contenders and Los Angeles. Los Angeles has experienced a slowdown in hiring, as unemployment remains at very low levels.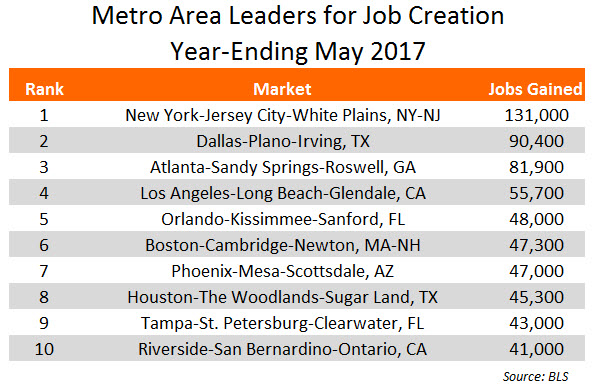 On the annual percent-change leaderboard, Boulder entered the list at #1. The metro grew by an impressive 4.9%, or 8,800 jobs. More than 55% of the market's newly created positions belonged to the State Government Educational Services subsector.
A similar story played out in Ann Arbor. The Michigan metro, which saw no growth in the year-ending April 2017, expanded by 3.4% in the year-ending May 2017. More than 70% of the 7,200 jobs added during the 12-month period were attributable to the State Government subsector.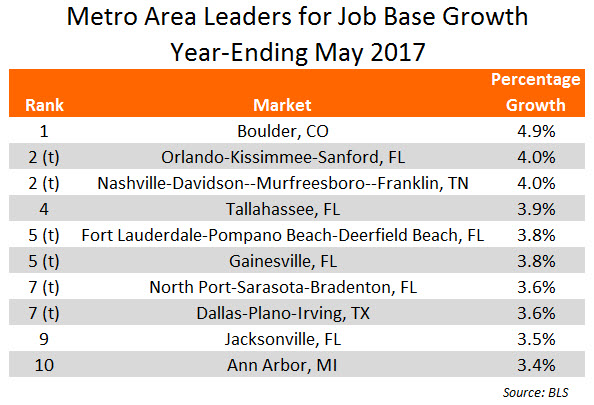 Meanwhile, Florida strengthened its hold on the base growth leaderboard. Sunshine State staples Orlando, Tallahassee, Fort Lauderdale, Gainesville, Sarasota/Bradenton and Jacksonville each logged annual growth at or above 3.5%.