Los Angeles Apartment Completions Scheduled to Skyrocket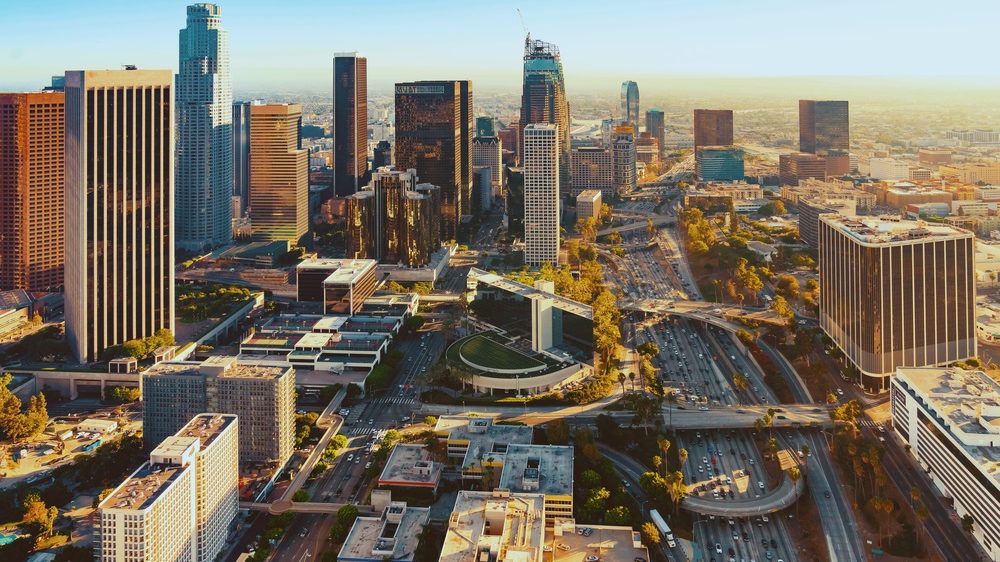 New apartment completions in Los Angeles are about to climb to the some of the most aggressive volumes in decades.
A little over 26,000 units are currently under way in Los Angeles. Across the nation, only two other markets are scheduled to receive more new supply in the near term: Dallas/Fort Worth and Washington, DC.
A sizable block of product under way in Los Angeles – about 17,700 units – is targeted to come online by the end of 2020, according to the delivery schedules reported by developers. RealPage is forecasting 2021 new supply to be similarly elevated at 15,200 units. Those numbers are huge relative to the market's recent completion volumes, which averaged at roughly 7,600 units annually over the past five years.
It's important to remember that new supply in Los Angeles has a tendency to delay, as developers struggle to get projects over the finish line within projected time frames. While the projects currently under development will likely all finish within the coming few years, completion dates might get pushed out further than what today's schedules suggest.
The distribution of apartment units currently under way in Los Angeles looks a little different than the market's profile throughout much of the current cycle. The most notable shift is an upturn in targeted activity in the expensive Mid-Wilshire submarket. More than 5,000 units are currently on the way in this submarket, a volume that roughly matches the sum of all new supply added here over the past decade.
Downtown Los Angeles, typically the key development center for the market, will be bumped down to the #2 spot for neighborhood-level building activity, with a little over 3,500 units under way.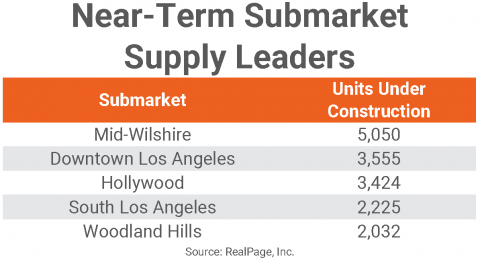 Other submarkets with meaningful blocks of future supply on the way include Hollywood, South Los Angeles and Woodland Hills.