Lease-Up Demand Gets Back to Normal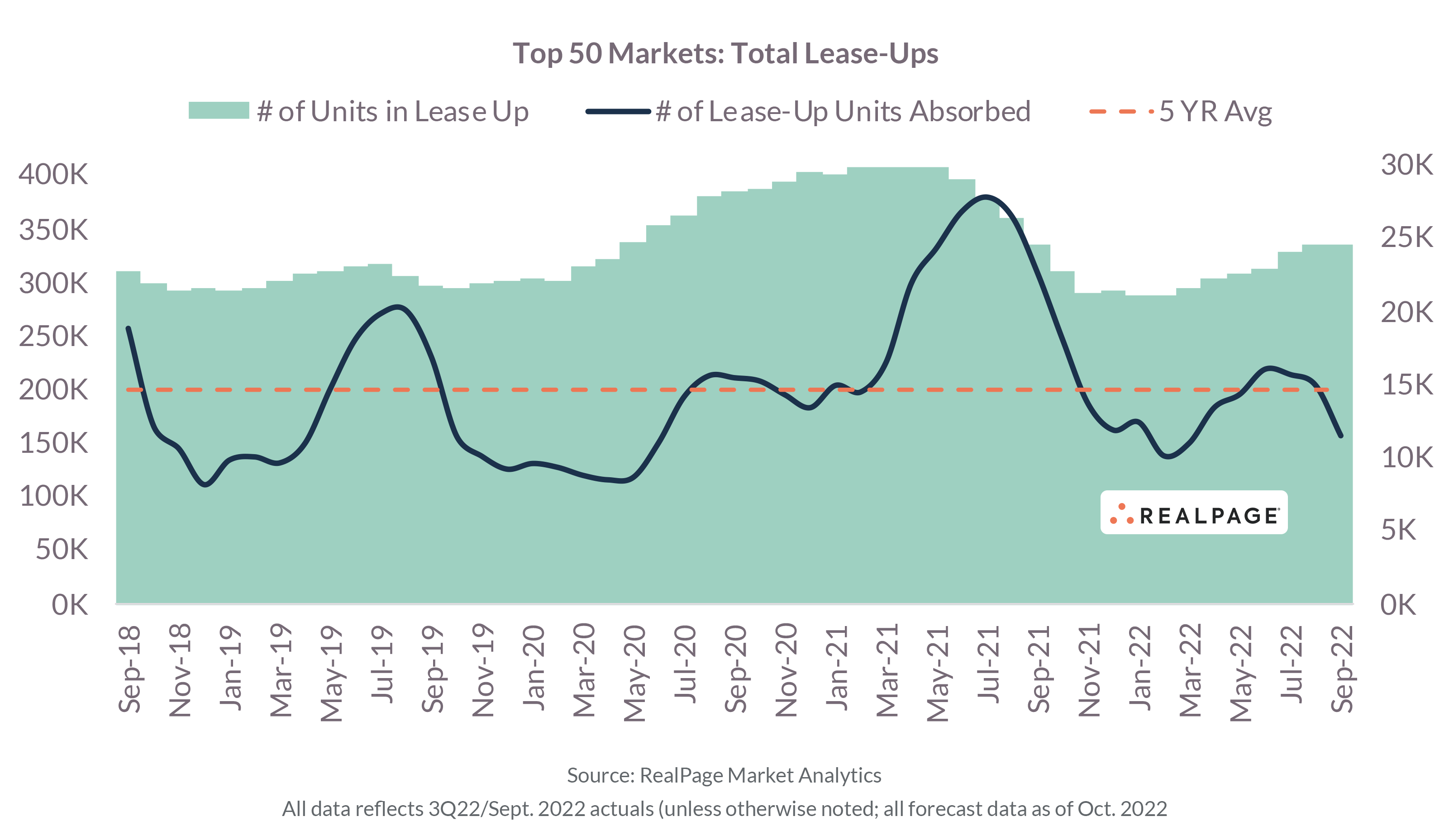 Today, lease-up performance shows a lot of overlap with broader leasing trends. In other words, absorption rates appear to be down substantially on a year-over-year basis. And while that's true, it's also important to remember that last year's absorption rates were easily the highest on record. At its peak, some 27,000 lease-up units were absorbed in the month of July 2021 alone across the nation's top 50 metros, according to data from RealPage Market Analytics. In peak 2022 leasing season (June/July), a comparatively mild 16,000 or so units were absorbed. Still, lease-up property absorption today actually compares quite normal on a five-year average basis. Additionally, there are about 75,000 fewer units in lease-up properties today than there were at the 2021 peak of about 409,000 units. Going forward, if lease-up absorption begins to falter then expect adjustments to downstream Class A product especially in high supply neighborhoods like urban core areas.
*Note: # of Units in Lease Up reflects total lease-up unit count among lease-up properties. Chart is not adjusted for lease-up property occupancy.