Lease Signings Up in Most Major Apartment Markets in June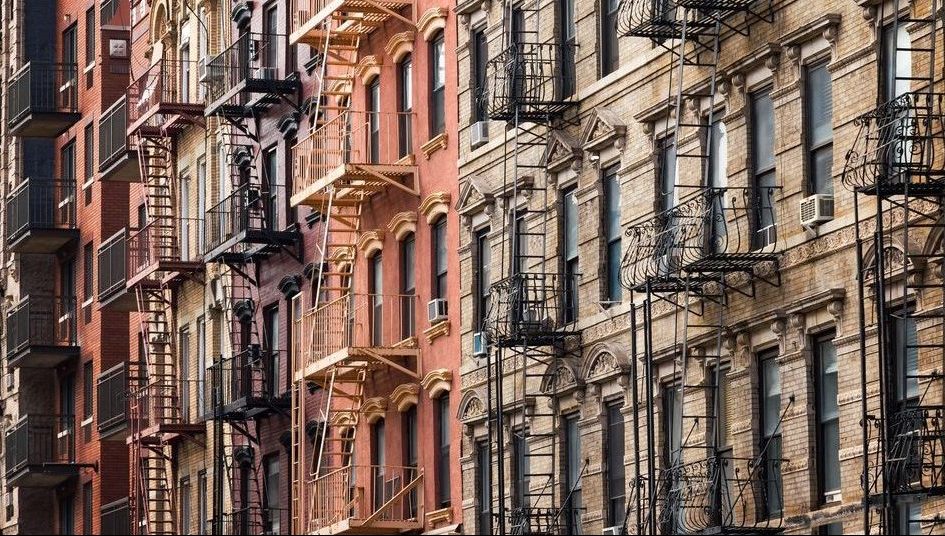 In most major apartment markets, new lease signings were higher this June compared to last, an encouraging sign after a severe drop off in activity early in the COVID-19 pandemic.
Executed lease signings fell off a cliff in mid-March as the coronavirus forced most leasing offices to shutter amid shelter-in-place orders. Around late April, year-over-year executed lease signings began to rebound. In June, only 10% of the nation's 50 largest apartment markets experienced a decline in new lease signings compared to June 2019.
More encouraging news is that leasing momentum appears to be continuing into July. By the first week in July, weekly lease signings were up 13.1% over the same week in 2019.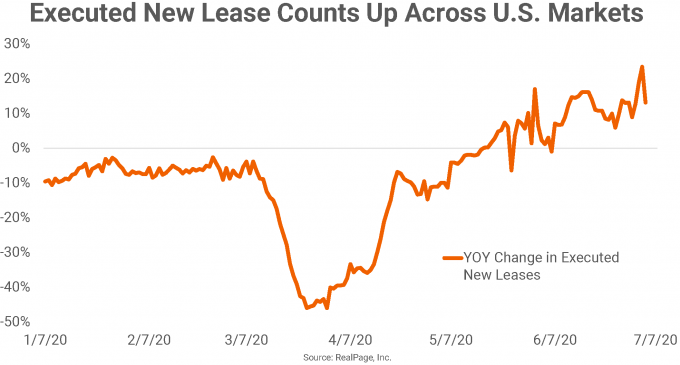 Among the nation's 50 largest apartment markets, 34 recorded more new lease signings in June 2020 than in June 2019. This is likely due in part to pent-up demand from renters unable to sign new leases when local economies closed, and apartment operations offices were quickly adapting to virtual leasing options. Another 11 of the top 50 markets recorded new lease signings on par with year ago rates. This group includes Anaheim, Austin, Dallas, Minneapolis, Raleigh and San Francisco, among others.
In Indianapolis, Milwaukee, Nashville, Seattle and St. Louis, June 2020 new lease signings fell below June 2019 figures.
Markets where new lease volumes outpaced last June include a wide range of markets from every region, markets with tourism-dependent economies and markets where job cuts have been milder. Atlanta, Boston, Chicago, Denver, Houston, Las Vegas, Los Angeles, Miami, New York, Orlando, Phoenix, San Diego and Washington, DC all make appearances on this list. Getting into the weeds on a metro level for new lease volumes can get noisy, but the important thing to note is that leasing activity remains surprisingly strong. In addition to lease signings, website traffic and guest card metrics are also up.
For more expert insight on the pandemic's impact apartment fundamentals, catch RealPage's COVID-19: Impact on July Rent Payments, Leasing Traffic & Rents webcast on demand here.