Lease Renewal Rates Flatten as New Supply Mounts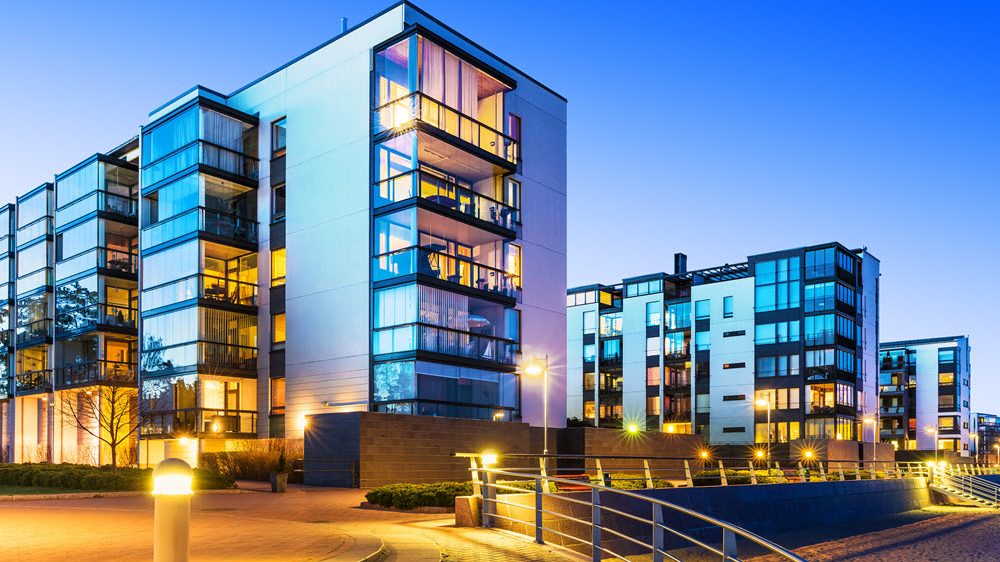 Unprecedented apartment construction activity, strong job growth in this cycle and a big wave of millennials entering the housing market.
It seems those factors are finally causing resident retention, which has been running high throughout most of the current cycle, to decrease at apartment properties across the nation.
Lease renewal rates – the percentage of residents with expiring leases who choose to renew rather than move out – have been at 50% or higher since 2013, peaking at 53.5% in early 2015. Since then, however, resident retention has trended lower, below 52%, as apartment completion volumes have trended upward.
Annual completions topped 300,000 units on an annual basis for the past two years. In turn, Class A units, which are most vulnerable to competition from new supply, have seen lower retention, which has impacted the overall retention rate.
As of mid-2018, resident retention is running at about 52.3%. Though that's down from the recent peak, it's about 80 basis points above the cycle average.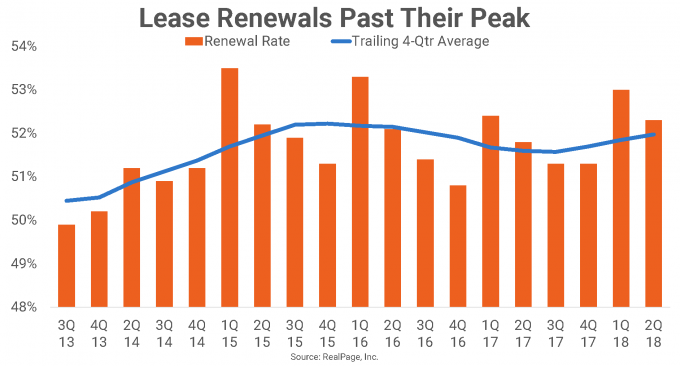 But the quarterly figures at the national level only show the macro story. Looking at retention among the top 50 markets, the influence of apartment construction, job growth and demographics becomes more evident.

Five the of the 10 U.S. markets with the lowest retention rates in the past year are among the fastest-growing markets of the current cycle. In all, that low-retention group has averaged inventory growth of 19% since 2010. In contrast, the 10 high-retention markets averaged inventory growth of 7%.
Resident retention also tends to be higher in markets with slower employment growth, as more opportunities for employment tends to lead to higher levels of turnover. And markets with the highest job growth tended to also have the most resident churn. In fact, the 10 lowest retention markets average annual job growth of 2.8% over the past year, compared to average growth of 1.0% in the 10 highest retention markets.
Additionally, markets with younger populations tend to have a more mobile renter base. Salt Lake City, Austin, San Antonio each have median ages of about 34 years old or younger, according to 2016 Census data. That was well below the national average of nearly 38 years old. Further, each metro with the lowest level of apartment mobility reported median ages above the national average (with the exception of Cincinnati), ranging from 38.3 years in Milwaukee to 42.8 years old in Pittsburgh.
What do resident retention rates mean for the apartment market? For apartment owners and operators, low turnover might be preferred this late in the cycle, especially in markets where supply is elevated or peaking and employment growing is tightening.