Las Vegas Employment Takes a Dive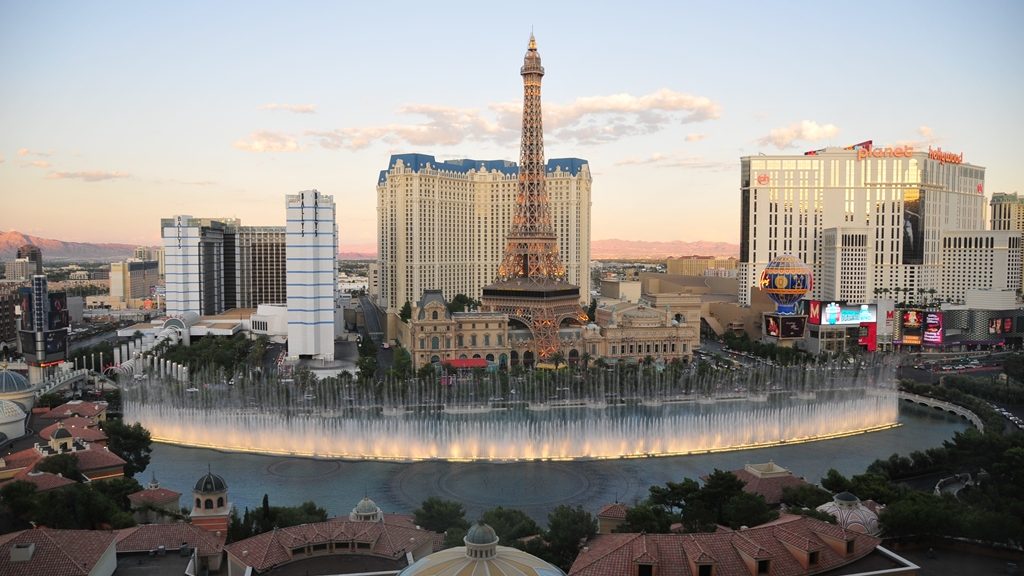 The big gamble in Las Vegas during the COVID-19 pandemic has been employment.
Las Vegas lost over 221,000 jobs in the year-ending May, resulting in a 21% decline in the local employment base, according to the Bureau of Labor Statistics. Among the nation's 50 largest apartment markets, Las Vegas claimed the most severe job loss on a percentage basis. In fact, the nation lost jobs at about half the rate of Las Vegas in the past year.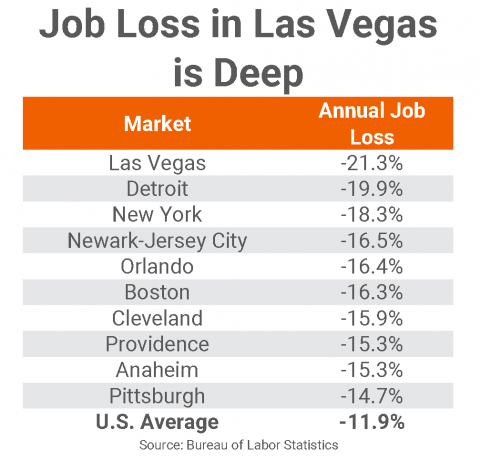 Tourism is a big business in Las Vegas, and all those hotels and casinos employ thousands. The virtual disappearance of the hospitality sector in March caused many of the job losses seen in Las Vegas. The Leisure and Hospitality sector accounts for roughly one-fourth (24.1%) of all employment in Las Vegas. That total is nearly three times the average seen in the country as a whole (9.1%) and is the biggest share of hospitality jobs seen anywhere across the U.S.
Looking back, Las Vegas had been a fast-growth economy up until the country's hospitality sector took a hit during the pandemic. In 2014 through 2019, Las Vegas was averaging new additions of nearly 31,000 jobs annually, translating to an average growth pace of over 3%.
For more information on the Las Vegas apartment market, watch the RealPage webcast, Up Close and Local: Las Vegas Market Update.