Las Vegas Apartment Rent Growth Surges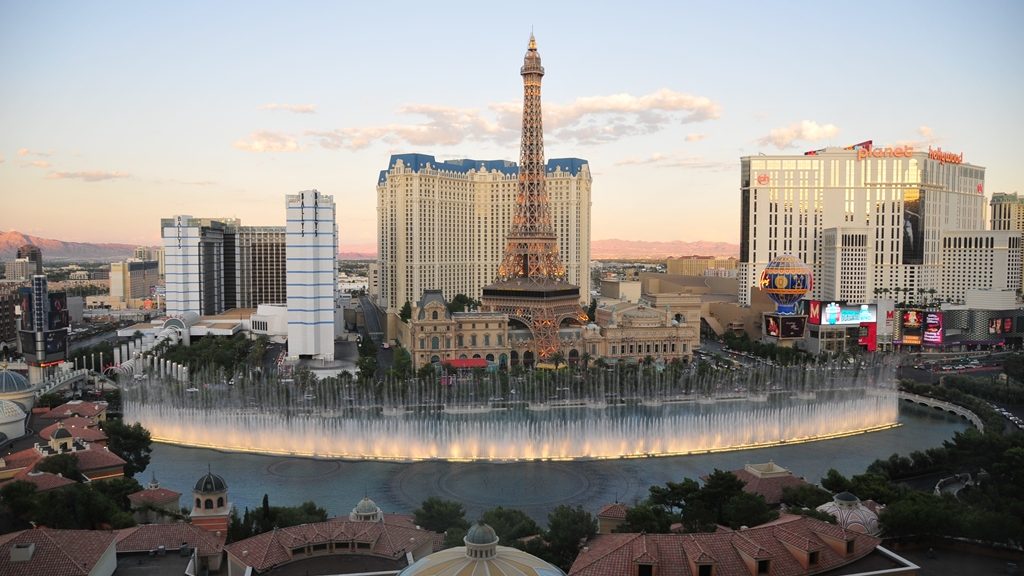 The Las Vegas apartment market saw rent growth surge in recent months, capping off a year of notable increases.
Effective asking rents for new leases jumped a whopping 13.6% in Las Vegas in the year-ending May. That performance was the market's strongest annual rent growth reading in more than a decade and was more than three times the U.S. average of 4.2%.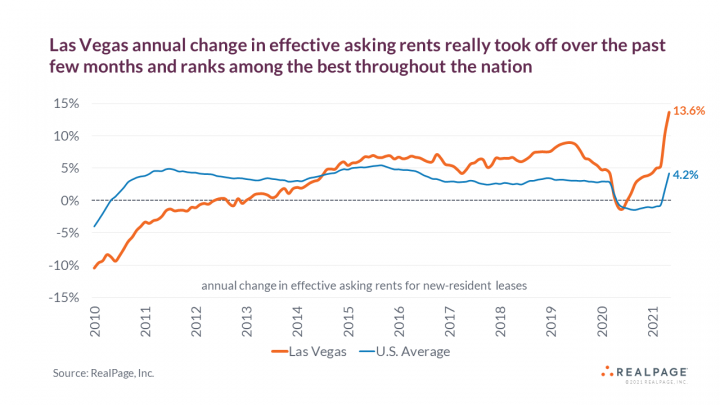 Back when the COVID-19 pandemic pulled down rents across the nation, Las Vegas prices took a mild hit, as operators shifted into rent cuts, which got as deep as 1.3% in June 2020. But the decline in this market was short lived, as pricing had moved back into positive territory by August 2020, and growth has gotten progressively stronger since then.
In fact, Las Vegas rents surged 2.3% in both April and May, two of the strongest monthly showings this market has seen in at least a decade, and some of the most solid readings posted nationwide.
Impressive overall rent growth in Las Vegas has been boosted by performances in the top and middle-market stock. Pricing is up nearly 21% year-over-year in the luxury Class A developments, while Class B communities posted an annual gain of 12%. Rent growth is also solid, though muted in comparison, in the Class C projects, at 5.2%.
For more information on the Las Vegas apartment market, watch the webcast: Up Close and Local: Las Vegas Market Update Webcast.